Bloodborne Pathogens
Earn your Bloodborne Pathogens certificate upon successful completion of this course
BLOODBORNE PATHOGENS ONLINE COURSE OVERVIEW
This course helps employers to provide a safe and healthy work environment for their employees and minimize the possibility of employee exposure to bloodborne pathogens.
This course covers:
Characteristics of HIV, HBV, and HCV and the diseases they cause
Elements of an exposure control plan
How to prevent direct contact with or infection from blood, body fluids, or other potentially infectious materials
How to handle exposure incidents
Signs, labels, and colour-coding used to warn of biohazards and bloodborne pathogens
Basic requirements of a Sharp Injury Log, exposure and medical records, and retention and access to these records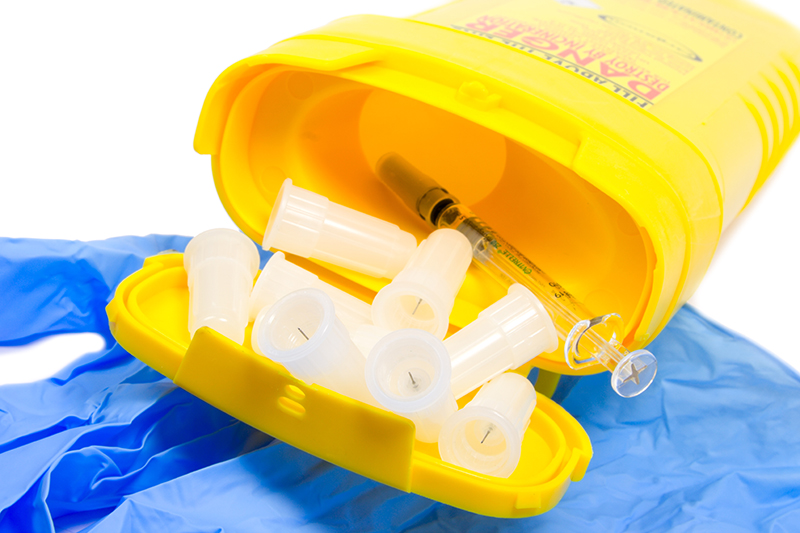 BLOODBORNE PATHOGENS ONLINE COURSE TOPICS
Bloodborne pathogens
Transmission
Prevention
Bloodborne Pathogen program
Workplace exposure
Emergency response
Sharp Injury Log and medical records
Duration
Average Completion Time
Completion times vary depending on the number of times the information is viewed prior to finishing the course. The average completion time is 45 minutes.

Testing
Knowledge Assessment
Testing is conducted in this online course to reinforce the information presented. You are provided three opportunities to achieve a passing mark of 80% or greater.

Certificate
Certificate of Completion
Upon successful completion of this course, a certificate will be available to download and print. You can access your certificate through your online account.