WHMIS/GHS 2015 Canada
Keep updated on the change from WHMIS to GHS (Globally Harmonized System) here
In February 2015, the Government of Canada officially announced the specifics of its gradual transition from the WHMIS hazard communication standard to the GHS (Globally Harmonized System) with projected complete adoption by December 2018.
GHS is a hazard communication standard developed by an international team of experts with the goal of establishing a global standard for classifying hazards and formatting labels and safety data sheets.
Until the transition is complete, employees will need training on both the WHMIS and GHS systems. After the transition period is over, material safety data sheets (MSDSs) and labels for products originating within and outside of Canada will be globally standardized to simplify education and training.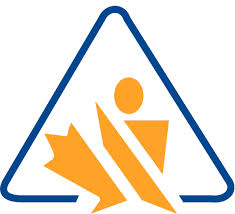 Hazardous materials are common in many workplaces. Depending on the job, workers may be regularly exposed to any number of chemical or industrial products that are inherently dangerous. To combat this, Canadian manufacturers, suppliers, and importers were formerly required to use the Workplace Hazardous Materials Information System (WHMIS 1989) to label all hazardous products for the safety of employees, employers, and the environment. But beginning in 2015, a new hazard classification system is slowly being implemented across Canada with complete implementation set for 2018.
This new system is the Globally Harmonized System (GHS), known in Canada as WHMIS 2015. Developed by the United Nations in the interest of creating a global standard for hazard classification, WHMIS 2015 provides workers with a universal system that not only classifies chemical hazards, but also provides instructions for their safe handling, storage, and use, dividing responsibilities between employers and employees.
Having a universal language and system of symbols to identify hazardous products has its benefits. It allows for safe work procedure and standards across a wide range of industries, countries, and even languages. Thanks to the WHMIS 2015 system, workers are able to identify dangerous materials and the steps required to ensure safe handling and transport anywhere in the world.
This course is designed to train workers in the basics of WHMIS 2015. Workers can expect an overview of WHMIS 2015 chemical hazard classification and the symbols used to identify the precise nature of hazards.
Upon completion, workers should be able to identify how these symbols are prioritized on WHMIS 2015 labels as well as other standardized and required label elements. Workers will also gain knowledge related to the proper personal protective equipment (PPE) for handling hazardous products, as well as how to correctly read safety data sheets.
Finally, workers will learn the responsibilities they share with employers to enforce their rights and keep their work environment safe from contamination and the potentially deadly consequences of mishandling hazardous products. Knowing their responsibilities and that of their employers in the management of WHMIS-related work is the best way to prevent incidents and injury.

This course was developed in partnership with the Christian Labour Association of Canada (CLAC) and Global Hazmat.
CLAC is an independent Christian labour union dedicated to creating communities where individuals come together to join work and living. CLAC provides workplace training and union benefits throughout Canada.
Based out of British Columbia, Global Hazmat provides training services to businesses throughout North America. Global Hazmat provides e-learning solutions through a variety of multimedia formats, with a focus on TDG, WHMIS, IATA, IMDG, hazardous waste, Hazcom, and Hazwoper.