Safety Management System
Manage your entire health & safety program from one secure application!
Safety Management

System

Manage your entire health & safety program from one secure application!
Manage Safey & Traini

ng Compliance
In one easy to use system!
The BIStrainer system provides a full suite of options to manage your safety, training, and compliance programs. Whether you're a safety manager, training leader, human resources, frontline leader, employee, or contingent workforce… you want to use a system that can provide you the confidence in managing your safety and compliance needs.
Manage Your Safety Program
✓

Create and manage Hazard documents more efficiently



✓

Create, track and report on Incidents, Incident reviews and lessons learned



✓

Build Incident Action plans



✓

Track and report Audit preparation, reviews and report submissions



✓

Create inspection forms, track and report on compliance



✓

Store, track, and report assets for different categories including safety assets, equipment, and IT assets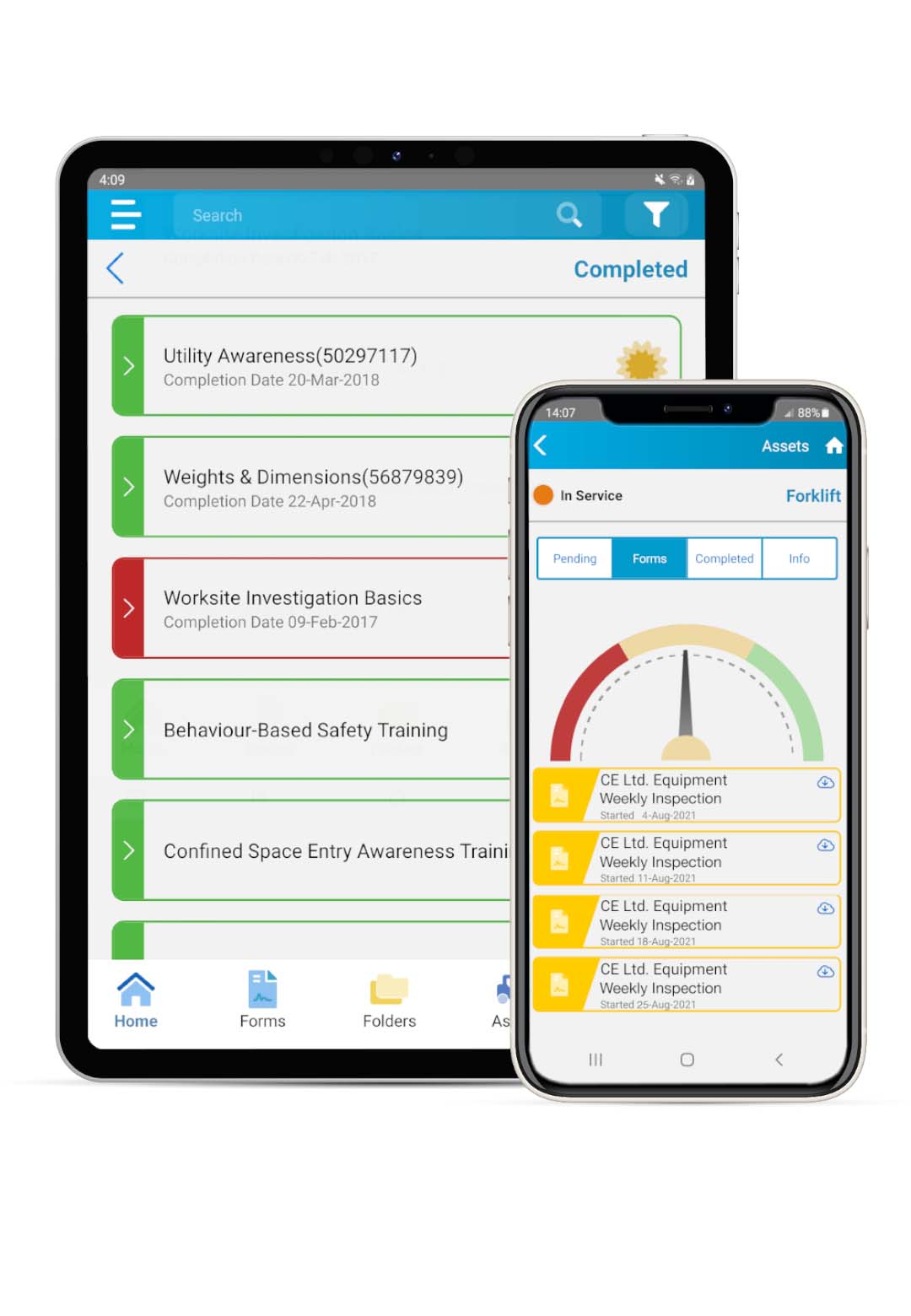 Manage Employee Training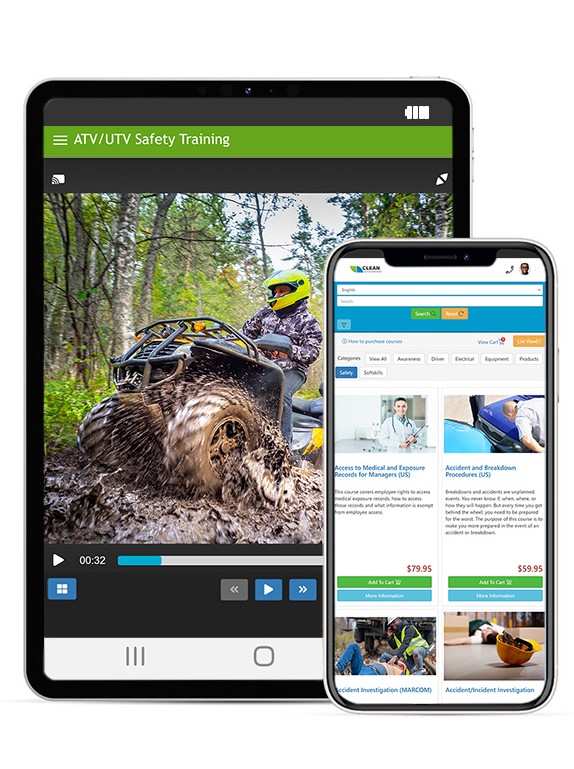 ✓

Manage and report on training compliance



✓

Access to over 1700 courses for a wide range of topics



✓

Access over 10 course subscriptions packages



✓

Create and upload your own customized training



✓

Instantly upload all historical and currenttraining records



✓

Manage instructor led training more effectively



✓

Develop, assign, and track on the job evaluation documents



✓

Develop and deploy toolbox talks for your teams access



✓

Complete training and digital forms on the mobile app
Safety Management System – Features and Benefits
The BIStrainer safety management system is simple to use and allows you to utilize digital risk assessments, site inspection forms, field level hazard assessments, incident management, online storage of all safety documents and files, equipment and asset management, preventative maintenance reports, manage employee training program and more. Managing your safety program should be this simple!
Safety Manag

ement Tools
What safety management tools do I need to manage my safety program?
Safety software add-ons at your fingertips! We designed the BIStrainer system to be flexible with an 'a la carte' style , so that you can select and choose the tools you need to manage your safety program as well as modify as your program evolves and grows.
For example, if you need to upload/manage your training records but you don't host instructor led training courses you can opt-out of the classroom management add-on. If your needs change you can always opt-in or out at any time!
What clients are saying about the BIStrainer system?
"The BisTrainer Platform has given APTIM the ability to customize and streamline our orientation process for each individual and the position they fulfill within the company. The process has reduced training time and cost."

Justin Hinks, N.C.S.O P. GSC
Area HSE Manager Canadian Operations, APTIM
"My company has been utilizing the BISTrainer LMS for 5+ years and also runs multiple BISTrainer sub portals on behalf of some of our clients. I love the ease in adding new courses, creating tests and switching between my different sub portals."

Stefan M.
Small Business Manager
"BIS Safety Software leads the way with our compliance training requirements. Dan and his team are leaders with solutions and constantly offer innovative options and products. I highly recommend their service."

Dwayne Tofsrud
Manager, Canadian Health and Safety Training
"The problem that BISTrainer has solved for me is providing Learning and development leaders like myself a modern tool to be able to provide our workforce the education they deserve in a modernized approach."

Vince G
Lead Coordinator, Jansen Project
"Since working with BIS, we were able to ditch the uncontrolled excel spreadsheets that were circulating with outdated or incorrect information. BIS has helped organize the major components of our Learning Management System by streamlining training topic requirements for roles, departments, and locations. It's a one stop platform to access training records. This is something we love to show off during audits."

Rebecca Rankin
HSE Advisor, JACOS
"We are extremely pleased with our relationship with BIS Training. Whenever we require support it is provided with virtually no lag time, which makes for happy clients and smooth uninterrupted service. The document management system is a welcome addition to this excellent offering of training management services."

Marcus Burn, NCSO
Safety Consultant, COR Solutions
"BIS is the perfect LMS platform for managing safety systems from training to inspections. After five years of using BIS I feel that it is essential to any company that is ready to evolve the sophistication of their safety management system."

Dennis H
Small-Business Owner
Start Managing your Safe

ty & Compliance Program More Efficiently

Our team is ready to help you move quickly and set up and deploy your new safety management system. We have a full team of customer service, customer experience, tech support, and direct customer support to help you learn more about ways to setup your system, helping determine your needs, and support you throughout your customer journey.

Contact our team:
⁃Phone: (780) 410 1660
⁃Toll-free: (866) 416 1660
⁃Or click the button below


Using your companies colors and logos, we will create a custom branded portal for your company


Safety Management System
Safety and training shouldn't slow down your company; they should speed it up. By reducing the number of lost hours of productivity due to injuries and incident investigations you can speed up your business. Streamline your safety process today.