North American Construction Group
From a Single Bulldozer to a Prominent Canadian Construction Company
The Impressive Story of North American Construction Group
Ivan Gouin was born in 1916 and grew up on a farm in Vimy, Alberta. One of seven children, Ivan constantly found ways to help support the family, usually with labor-intensive jobs like picking rocks, clearing fields, or farming.
In his early twenties, Ivan worked at the local grain cooperative, where he learned an entirely new set of skills: how to run a business. A couple of years later, Ivan opened up a general store, finally getting the chance to build something for himself.
He worked hard, made smart decisions about the products he carried, and ran the store for about 13 years. The store's success was obvious after he sold it for a $17,000 profit. Now, armed with seed money for a new business, Ivan could build the company he had been envisioning for the past decade.
Ivan purchased a used bulldozer in 1953 and took on as much work as he could, like carving fields from the prairie for local farmers and clearing roads. Later that year, Ivan brought in his brother Bob and three close friends. The men pooled their equipment and experience to found North American Road Builders.
"In the 60-some years that have passed we have literally built up to being one of the largest contractors in Canada with a large independently owned fleet… Right now we operate probably over a thousand pieces of heavy machinery in the oilsands as well as the copper mines in BC." – Darren Krill, NACG Marketing & Communications Manager
Building Something Great
In the beginning, the business owners found that it was tougher to get work than they expected. The three friends who joined the company soon exited, leaving Ivan and Bob to run North American by themselves.
For the next two decades Ivan and Bob built roads across Alberta, and with time the company expanded its services to include industrial construction, and worked its way into British Columbia. North American acquired projects large and small – from working on the Gardiner Dam to the installation of small-inch pipeline that delivers natural gas to rural farmers.
In the late 1960s, the Great Canadian Oil Sands began officially extracting bitumen from Fort McMurray's fertile soil. Ivan thought there was potential for North American to make money there, and as usual, his intuition was spot-on. The company began working with local energy companies Suncor and Syncrude to clear land and build roads in the Buffalo Region in 1973, marking the beginning of a new era in North American's history.
North American Construction Group (NACG) "built its reputation as a road builder. They did everything from putting in parts in the Alaska highway to mapping out a lot of the roads through Alberta as Alberta was starting to boom… From there they took a chance way back as one of the very first contractors to head up to the oilsands when the Great Canadian Oilsands was the only company up there…" said Darren.
"As the years have passed the oilsands have become a massive energy production area in the world… We built our reputation on being efficient and being extremely safe. If you're not safe in this industry, you can't go far because every time something goes wrong they're gonna shut you down and stop production for the day. They want contractors who do the work, that do it efficiently and do it extremely safely, and that's where we hang our hat." – Darren Krill, NACG Marketing & Communications Manager
Passing the Torch
After 40 years of back-breaking work, Ivan decided to hand over the reins of North American. His two sons Roger and Martin grew up learning the ins and outs of the business, so it seemed only natural that they step in to run the company. They also bought North American from their father outright, punctuating the fact that the company was now in their hands.
In the early 1980s, many companies fled the oil sands, but North American continued to invest there. The Gouins believed that specializing in this type of work could make them more competitive when bidding for such complex projects. Like their father, Roger and Martin found that their intuition was right.
North American evolved into a more sophisticated company. It became a workforce with technical and engineering expertise, and it broadened its suite of services to include mining, heavy construction, industrial services, piling, and pipeline.
After 20 years, the Gouin brothers felt that they had taken North American as far as they possibly could. So, in 2003 Martin and Roger sold the company to a Texas-based investment group for about $405 million dollars.
Seas of Change
North American Road Builders became North American Energy Partners, and Australian Rod Ruston stepped in as president. His main focus as president was to take the company public. A little more than a year later, he achieved that goal – NOA began trading on the New York and Toronto Stock Exchanges.
"One of the biggest changes for the company was streamlining what we do and focusing on heavy construction and mining…" David Kallay, NACG Vice President, Health, Safety, Environment, and Human Resources
During Ruston's tenure, North American worked on many major projects throughout Canada, especially on the piling, pipeline, and oil sands fronts. Oil prices soared, and North American reached $1 billion in revenue for the first time. However, this work also meant big spending, and the company recorded historically high expenses and operating costs. When the oil industry cooled off, leadership at North American realized that this business model was not sustainable.
In 2012, Martin Ferron became the president of North American, and he immediately implemented cost-cutting measures across the company. Martin felt that, as a public company, they needed to be more attractive to the shareholders.
North American sold its pipeline division, and then its piling division. At the same time, Vice President of Finance Rob Butler renegotiated the company's debt. Within 18 months, North American cleared more than $278 million in debt from its books and strengthened its earning before interest, tax, depreciation, and amortization (EBITDA) substantially. "One of the biggest changes for the company was streamlining what we do and focusing on heavy construction and mining… We were a pipeline company, a road construction company, an industrial construction company and then a mining company. [Streamlining the business] allowed us to focus on what we do best, and get away from the distractions of the other parts." – David Kallay, NACG Vice President, Health, Safety, Environment and Human Resources.
Finally, the company hit its financial targets every quarter. Now, not only was North American well known in the industry for its superior construction work; it was also known as a safe bet for investors.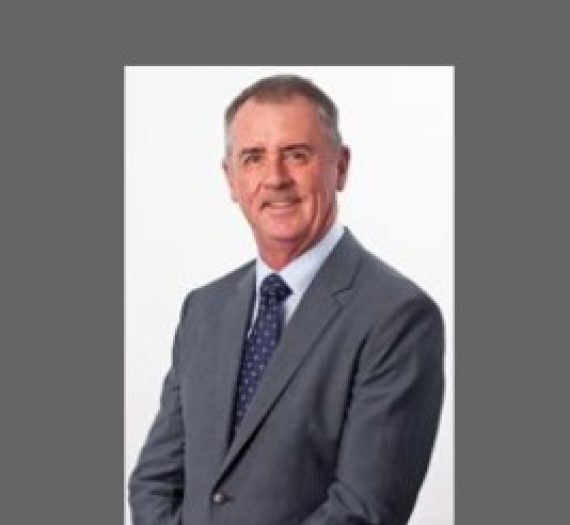 Martin Ferron
North American Construction's CEO & Chairman of the Board

Strong in the Face of Hardship
Just as North American achieved a new level of success, external factors tested the company's stability.
First, the bottom fell out of the oil industry around 2014. Alberta experienced one of the worst economic downturns in its history. Thankfully, the company had already reorganized and restructured in a way that kept it stable during even the worst of times.
According to Darren, part of the new focus was taking their heavy equipment maintenance team, which was gaining a strong reputation in the industry, and streamlining it further to make it so efficient they could offer industry leading equipment maintenance quality at a better price point while still maintaining a profit. Another way NACG has maintained growth during the downturns has been through fiscal responsibility when it comes to buying equipment. They had built a state of the art maintenance facility to fix and maintain their fleet, but it also allowed them to purchase second hand equipment and refurbish it at a fraction of the price that it would have cost to purchase all of the equipment brand new.
Then, just as the oil market began to turn around, a wildfire ravaged the Wood Buffalo region in 2016. Production was shut down in the oil sands, and more than 50,000 people evacuated the region with at least 550 North American employees affected. The company provided funds for displaced employees that helped them cover the costs of necessities like food and accommodations.
North American came out of both obstacles strong, but Martin Ferron knew that the company could not rely so heavily on its work in the oil sands. He sent an estimating team out to find new business opportunities in Canada that leveraged North American's expertise and fleet.
The company found three unique mining sites in British Columbia by 2017. That same year, Martin Ferron transitioned in as North American's CEO and Chairman of the Board, and Joe Lambert was named president.
"Martin Ferron has literally turned the business around. We've had some tough times in Alberta the last few years… we went through a few years where oil had just dropped… it's still kind of tight for a number of companies. But Martin came in and literally turned the company around." said Darren Krill
North American recently moved into its new 50,000-square-foot corporate headquarters in Acheson, marking the beginning of the company's newest chapter. North American continues to grow their equipment maintenance and new mining opportunities. "We're still in growth mode but it's very strategic growth mode… It's just finding that balance of diversification and continuing to do what we do best." said Dave.
Although it is now an industry-recognized public company, far from its humble beginnings, NACG still feels like the family that Ivan had built. "We're still very much a family company, [even with thousands of] employees our turnover rates are still fairly low so you know people come to [NACG] and stay with us because of the brand. We've got a really strong brand. I think we're all very like-minded and we're all very entrepreneurial and we like the fast pace… Safety is a huge part of that too, we got a very strong safety culture" said Dave Kallay. Darren Krill added that NACG still treats all of their employees like a big family, with company barbecues for employees and their families, as well as renting out an entire movie theatre at Christmas to watch movies together, or company events at the zoo or Fort Edmonton Park where employees can bring their entire family. At North American Construction they want their employees to feel like their "family is a big part of our family" said Darren.
What started as the dream of one man and his bulldozer is now a multi-million-dollar company, and Ivan Gouin's legacy lives on.