Site Inspection Software
Your online solution for next-level workplace inspections
Paperless Site Inspections
Sometimes, the deadliest hazards are those you don't notice. That's where site inspections come in. By critically examining the workplace, you can identify and eliminate hazards before they become an incident.
But in order for any inspection to be effective, it must be properly planned. Workers need to know where to examine, what hazards to look for, how frequently inspections should be done, what to put in the inspection report, who the report must go to, etc. All of that planning requires policies, documentation, and reporting, most of which is still being managed by a manual, paper-based process.
But what happens when checklists get lost, reports are misfiled, or administrative costs get too high?
Site inspection software can help turn the piles of paperwork into an efficient and cost-effective system. Increase the quality of your inspections and save money with these easy steps: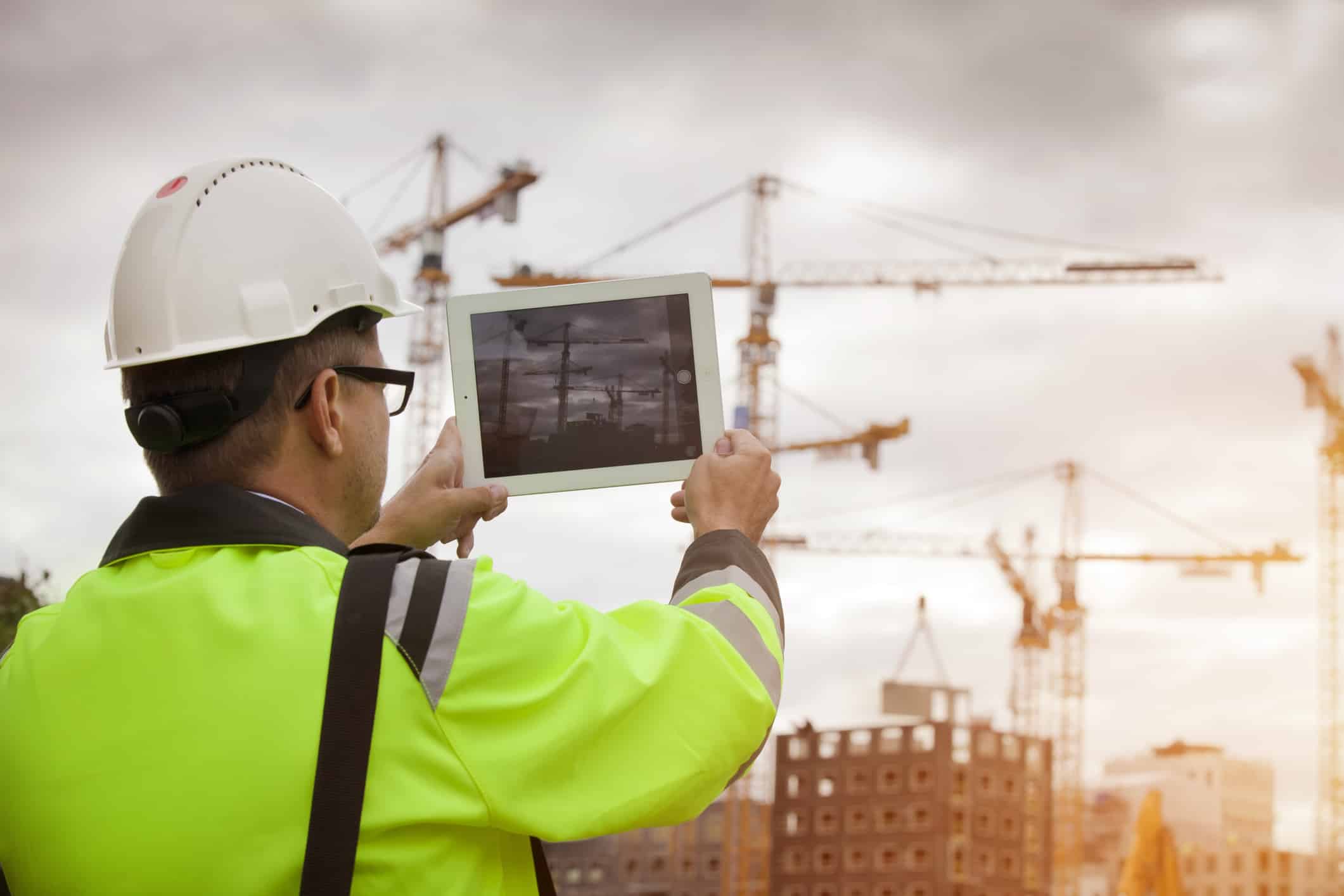 With site inspection software, it's easy to set up and customize site inspection checklists. Create your list with unlimited items (e.g. lighting, noise, ventilation, cables, extinguishers, PPE, etc.), then categorize items by Environment, Ergonomics, Electrical, Hazardous Materials, Housekeeping, or whatever custom categories your site requires. Your electronic inspection can feature checkboxes, dropdown lists, Likert scales, date and time stamps, open text fields, electronic signatures, and even the ability to upload images and videos.

You can also vary the thoroughness of the inspection anywhere from simply requiring that items be checked off as they're inspected to requiring in-depth descriptions or images of the items inspected. Or take things a step further with hidden fields and programmed logic that make certain fields appear only if a safety issue is discovered during the inspection.

Once created, you can assign the inspection checklist to employees by company role, location, or on an individual basis. The site inspections software can even schedule inspections or make them recurring based on your company's unique inspection intervals.

When you move your site inspections online, pens, paper, and clipboards are no longer necessary. Your workers can complete inspections in the field with tablets or even directly on their phone. That means that, as they complete the form, workers can save progress so that no data is lost during the process.

Depending on how the inspection form is set up, workers can leave comments on hazards found or include images and videos for an accurate view of findings.

Finally, workers can sign the inspection form electronically, and their signatures are stored with the form for your records. The software allows inspection forms to be submitted and processed immediately, then sent to any assigned evaluators for review and sign off or next steps. You can even set up your form so that certain personnel are notified when certain fields are selected or completed in the form.

Completed inspections contain data and analytics that are invaluable assets to your company. With site inspection software, you can compile all data received from completed inspections into reports generated within minutes into Excel.

All records are kept on your own private environment hosted on a secure cloud, meaning records can be accessed by authorized personnel anywhere without risk of loss. Additionally, advanced reporting makes it possible for you to analyze trending data and find where your sites are typically falling behind and where safety hazards might be.

Site inspection software allows you to go above and beyond due diligence requirements by creating inspections that do more than just identify hazards in the workplace. In addition to hazard identification, site inspection software provides multimedia capabilities and advanced analytics that help with hazard control strategies. You can feel confident knowing you haven't just met legislated requirements, you've surpassed them.
Request a Demo
Interested in seeing how you can take your workplace inspections to the next level with this innovative software?