Learning Management System (LMS)
Not all learning management systems are created equally
Learning Management for Safety
As part of BIStrainer's comprehensive suite of EHS software, you have access to an enterprise-level learning management system (LMS) that includes a robust exam engine, SCORM 1.2 and 2004 compatibility, an integrated eCommerce store, and a course permission management system. But what really sets BIStrainer apart from traditional learning management systems is that BIStrainer is designed for companies with strong safety training needs. Therefore, many of its supporting features strongly align with safety, making BIStrainer a perfect fit for any company's safety requirements.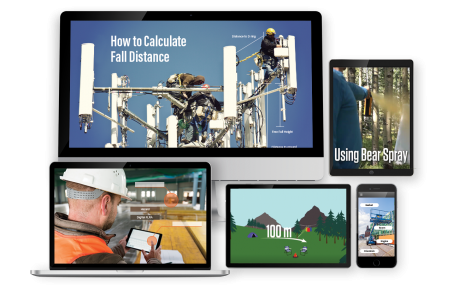 MAINSTREAM MEDIA
BIStrainer not only supports SCORM 1.2 and 2004, but also offers a course creation tool that directly uploads mainstream media formats like MP4, HTML5, JPEG, PNG, PDF, and much more. Load PowerPoints directly into the system in just a few simple steps, then program randomized multiple choice questions between desired slides. Load how-to videos taken with your smartphone, add questions, then assign the course to thousands of people in minutes. The flexibility of mainstream media puts your courses over and above SCORM and AICC standards, giving you the advantage of getting your training out faster, more efficiently, and more effectively.

NEXT-LEVEL INTEGRATION
Get the data you need where and when you need it with full Application Programming Interface (API) and Single Sign-On (SSO) capabilities. BIStrainer can connect to your HR management system and other database applications to ensure all of your data is instantly available. The system can even directly sync with your payroll software so that users can be added weekly, daily, or in real time. This means that, when a new team member is added to payroll, he/she is instantly added to your LMS. If someone leaves your organization, the system will automatically remove him/her. You can even transfer all course completion data, including digital certificates, to another database.
Learn More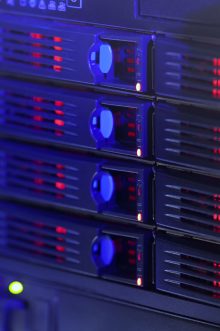 Features
Multi-lingual Capabilities
Make your LMS available in a number of languages including French, English, Spanish, and German. Online courses can also be made available in multiple languages using special course language linking technology that allows you to assign a course in English to multiple users, but let them access it in their own language based on their customized language preferences.
SCORM Compatibility
Design and upload courses created in leading eLearning development tools, including Adobe Captive, Articulate Storyline, and Lectora.
Secure Exam Engine
Lock down your exam with our exam engine's built-in security features, and customize your security options with shuffled answers, randomized question pools, and more.
Reporting and Tracking
Run reports for course completions, course statuses, expired courses, and training records all within easily understood Excel/CSV templates, then track trending data.
Notifications
Keep users and admin up to date with automated email or SMS notifications that let them know when courses are available for them to complete, when courses are expiring, and when training has been completed.
Digital Certificates
Go paperless with digital wallet and wall certificates instantly available upon successful completion of any online course.
Content Management
Create and upload your own online courses and orientations with the user-friendly content management system, or have our professional development team do it for you!
Gamification
Engage learners by bringing your content to life with interactive activities that not only catch attention, but also improve information retention.
Form Integration
Add digital forms directly to your course, whether for practical inspection checklist training or to collect survey feedback.
Branching
Build dynamic courses that adapt to learners' needs as they go, tailoring content and questions to the learner's knowledge level.
Document Uploader
Make onboarding easy by having employees upload documentation like new hire forms and driver's licences directly into the course.
Participation Verification
Ensure employees are paying attention to courses and completing them with integrity; all it takes is a webcam and virtual proctoring takes care of the rest.
Mobile Compatible
Manage training on the go with responsive technology that can adapt to any smartphone, tablet, or monitor size.
Blended Learning
Let learners complete theory training online on their own time, then link this training to practical training components through our classroom calendar software.
Course Catalogue
Gain access to over 500 top-of-the-line online courses from a variety of esteemed safety training providers.
Seeing Is Believing
Request a demo and see for yourself why so many companies are switching to BIStrainer software.