WHMIS 2015 Certification Training Online Course Overview
The first version of the Workplace Hazardous Materials Information System (WHMIS) was published in 1988. Since then, WHMIS has been protecting Canadian workers from hazardous materials with two main approaches: providing detailed information about the hazards present, and ensuring that workers have proper training to work safely.
WHMIS 1988 introduced a hazardous material classification system that was intended only for Canada.
WHMIS 2015 adopted the Global Harmonized System (GHS) from the United Nations, which standardizes hazard information around the world.
The Hazardous Products Act (HPA) was amended after WHMIS 2015.
The Hazardous Product Regulations (HPR) were first published in the Canada Gazette on February 11, 2015.
The transition from WHMIS 1988 to WHMIS 2015 was a three-year process, between February 2015 and December 2018. By the end of 2018, WHMIS 2015 had become mandatory for all workplaces in Canada.
Both versions of WHMIS have been part of Canadian legislation, and they are enforced by Health Canada and local governments. Since the specific requirements may vary by province or territory, local regulations should be considered before handling hazardous materials.
The WHMIS 2015 Certification course is designed to increase your knowledge about hazardous products in worksites, and how to handle them safely.
WHMIS 2015 CERTIFICATION ONLINE COURSE TOPICS
Legislated WHMIS 2015 responsibilities for employers, supervisors, and workers
WHMIS 2015 education and training requirements
Controlled product classes, categories, and pictograms
Routes of exposure
Health effects due to exposure to controlled products
Personal protective equipment (PPE)
Supplier and workplace labels
Transferring controlled products to new containers
The sections of a safety data sheet

This course was created using standards that will allow playback on most internet capable devices with standard web browsing capabilities including Apple's iTouch, iPad, and iPhone, as well as most other smart phones and tablets including those with Android and Windows operating systems.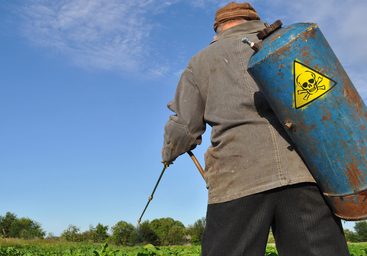 What Are the Goals of WHMIS 2015?
The upgrade from WHMIS 1988 to WHMIS 2015 was carried out for three main reasons:
Ensuring that information about hazardous products is readily available for personnel.
Standardizing the type of information provided by material suppliers, and its level of detail.
Reducing accidents, occupational injuries and health problems.
In other words, the main goal of WHMIS 2015 is ensuring that workers have all the necessary knowledge about hazardous materials in workplaces, and how to handle them safely.
After completing the WHMIS 2015 Certification, you will be able to describe all legislated responsibilities in the hazard classification system, and who must meet them. You will also become familiarized with the use of pictograms, product classes and categories, and training requirements for workers. In addition, you will understand the potential routes by which the human body can be exposed to hazardous materials and the health effects in each case.
By taking the WHMIS 2015 Certification course, you will also get familiarized with the personal protective equipment (PPE) that may be required when working with hazardous materials, and how to move these materials safely between containers. You will also learn about the sections of a Safety Data Sheet (SDS), and the differences between supplier and workplace labels.
Note that WHMIS 2015 did not adopt the GHS completely. The full version of the GHS classifies hazards as physical, health-related, or environmental; while WHMIS 2015 only covers physical hazards and health hazards. In addition, WHMIS 2015 does not include the pictogram for environmental hazards, which means the GHS uses 10 pictograms while WHMIS only uses 9. Suppliers are free to label their environmental hazards according to the GHS, but this is not a requirement under WHMIS 2015.
Duration
Average Completion Time
Completion times vary depending on the number of times the information is viewed prior to finishing the course. The average completion time is 60 minutes.

Testing
Knowledge Assessment
Testing is conducted in this online course to reinforce the information presented. You are provided three opportunities to achieve a passing mark of 80% or greater.

Certificate
Certificate of Completion
Upon successful completion of this course, a certificate will be available to download and print. You can access your certificate through your online account.