Employee Performance Management Tracking System
The Science of Performance Management
Interested in improving the tracking and management of employee evaluations, annual assessments, long answer questions, competency validations, and performance reviews while also reducing paperwork?
The Employee Performance Management Tracking System can help you achieve these goals with a secure cloud-based document management system. Using this feature, employee files are not only instantly accessible to managers anywhere in your company, but also carefully controlled to ensure access to information is limited based on management permissions.
The easy and secure accessibility of files is made possible through hassle free cloud-based technology. This means managers, regardless of location, can access and collaborate on a shared platform to store and retrieve historical documents related to employee performance, administration, training, and more, including:
Annual reviews
One-on-one surveys
Disciplinary reviews
Performance evaluations
Compliance documents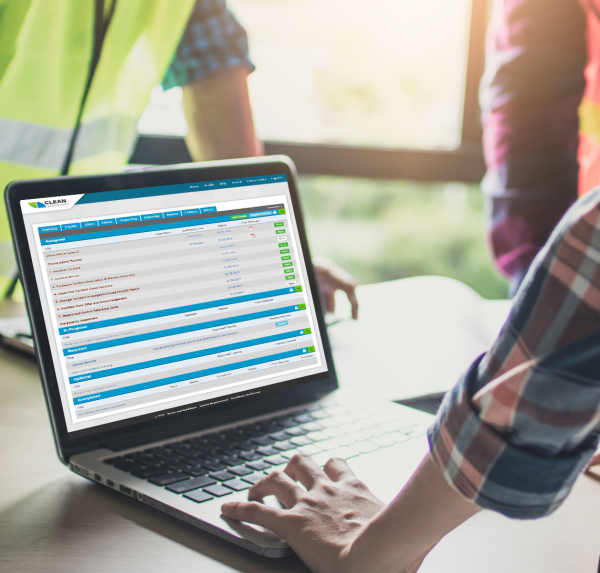 The Value in Verifying Competency
1. Instant Reporting Results
When you verify competency using the Employee Performance Management Tracking System, you can instantly see your entire company's performance level in any category. The system also allows you to access detailed results by department, region, or location to see what areas of the organization are strongest.
Using verifiable data, you can assign work and specific tasks to teams or individuals based on their training, skills, talents, and competencies. This helps reduce risk and improve overall company performance by helping you find the right people for the job.
When people know their performance is being tracked and measured, performance can improve. This effect produces powerful results if it's applied correctly. For instance, looking for positives and strengths helps drive performance and tap into discretionary effort. That's why the system is designed to measure and report on individual strengths rather than weaknesses.
Instantly check your company's performance across multiple categories.
Fall Protection Competency Verification / 75%
Confined Space Competency Verification / 90%
First Aid Skills Refresher Verification / 80%
Defensive Driving Skills & Competency Verification / 30%
If you can measure and track it, you can improve it.
The functionality and inherent benefits of the Employee Performance Management Tracking System make it the perfect tool for any human resource audit or employee review.