Employee Onboarding versus Employee Orientation
For an employee, starting a new job is very exciting and a little nerve-wracking. He goes through the new hire onboarding process and employee orientation, expecting to learn how to fit in and succeed at your company. Unfortunately, a vast majority of companies waste or skip this key employee touchpoint.
In fact, Gallup found that only 12% of employees strongly agreed that their organizations did a great job with new employee onboarding and that about 1 in 2 employees leave the company after 18 months. Over time, these statistics translate into significant losses for a company. It costs roughly 50% to 66% of a position's salary to fill that role, not to mention the time it takes to recruit, interview, and perform background checks while you lose productivity due to the vacancy.
According to the SHRM Foundation, companies who improved employee onboarding cut their employee turnover rates in half and increased employee productivity by 60%. So, how do you provide your employees with solid onboarding and a thorough orientation? First, it is important to know that onboarding and orientation are two different processes.
Employee Onboarding vs. Orientation
Employee onboarding is the full process of bringing a new employee into the company so they can hit the ground running on Day 1. It is the foundation of the employee experience with your organization. Onboarding new employees includes paperwork, logistics, and any required upfront training. It is a long process that can last weeks when done well.
Employee orientation, on the other hand, is one component of the onboarding process. Orientation can include a tour of the facilities, a meet-and-greet with leadership, a review of job expectations, and worksite orientation.
Are you ready to improve your onboarding experience? Here are the steps involved in great employee onboarding programs.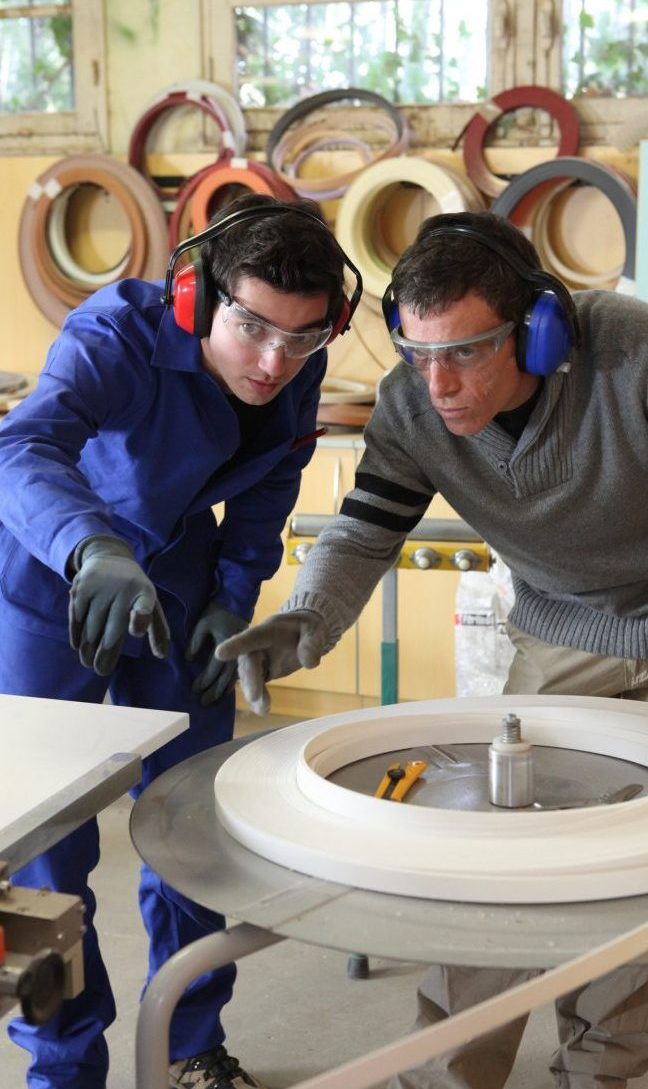 Components for a Successful Worker Onboarding Process
1. Begin with the interview
The new hire onboarding process begins before the employee is even hired. Part of your job as you interview candidates is to look for people who share the same values as your company. This is also the time when a candidate learns more about your company mission, direction, and goals as well as details about the job you are trying to fill.
Then, when you make a hire, the candidate will feel welcome, familiar with the company culture, and excited about the role.
2. Prepare colleagues and managers
Before the employee's first day, send a note to the rest of the organization announcing the arrival of their new teammate. This helps everyone prepare to assist, train, and welcome the employee.
3. Orientation
Employee orientation is important to onboarding as it familiarizes the new employee with the people, the work sites, and his or her specific position.
Another important part of orientation (but perhaps the least fun) is the paperwork. Hiring an employee requires many forms to be filled out, by the employee and by your HR department. Before the employee arrives, have his or her work station set-up and the paperwork organized so this step is fast and efficient.
4. Role-specific training
Many jobs – especially in hazardous industries like oil and gas, construction, and transportation – have required and suggested safety training for new employees. This is a critical component of onboarding because it directly affects the health and wellbeing of your workforce. Training comes in many forms, including online eLearning, classroom style, hands-on, or a combination of all three.
5. Competency assessments
Competency assessments based on training topics help managers verify that new employees have the requisite skills to perform a job safely and adequately. The results of the assessments also tell you where the employee needs additional training or support from managers.
6. Consistent follow-up
Following up with your new employees is a crucial and often overlooked step in the onboarding process. One best practice is to schedule 30-day, 60-day, and 90-day check-ins with your new hire. Even if the employee seems to be acclimating and performing well, you should use these opportunities to see how the employee is feeling, reinforce company values, and learn what can be improved for worker onboarding in the future.
The success of onboarding new employee is a direct reflection of the time and effort your company puts into it. By implementing a new onboarding process, you improve employee retention and job satisfaction, both of which mean less time and money spent on staffing needs.