Automation - Results vs. Risk
Welcome to the future: where automation is advancing every day – from using mobile banking instead of working with a bank teller, to self-driving cars, self-checkouts and everything in-between. In today's world, computerized systems provide predictable consistent results that simplify our lives. If we can get a robot to complete tasks for us, then we can better focus on other elements of our jobs – sounds great in theory, right? But what really happens when robots and humans collide?
Actually, there are rising numbers of significant incidents in automated manufacturing primarily because, while machines don't fatigue – the humans working alongside them do. When we can't keep up, the consequences can be dire.
What is automation?
Automation is the use of machines or software to complete repetitive tasks, dangerous tasks, or tasks that require considerable time, strength, flexibility and endurance. Machines can simply; lift, build, push, pull, and actively work for longer periods at a time with systems which use sensors and controls to measure, perform and function with little or no human interference.
Assembly lines are an obvious example of where automation may exist in a workplace – assisting in various parts of the production process. Also, prevalent in other types of work or facilities including; healthcare, pharmacy, wellsite, aviation, manufacturing, and more.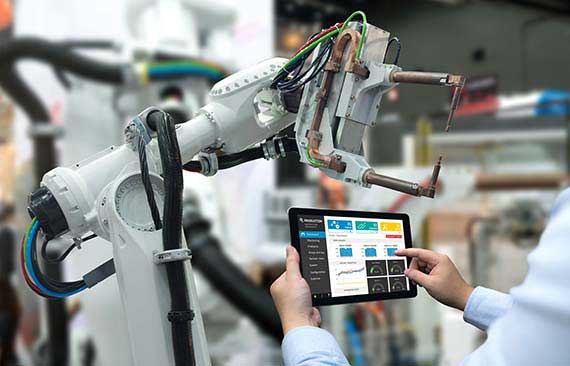 Automation in action within a factory
Automated systems affecting wellness
Automated systems may negatively impact workplace wellness. When personnel are rushing to keep up with machines it can create a negative energy and frustration leading to poor workplace culture. When personnel are distracted by their own physical or mental wellness issues, it can also increase incidents of strain, sprain, strike by/against, and other serious accidents.
Is automation making us lazy?
Although many of us don't like to admit it, we're not perfect. Human beings are prone to error and are likely to miss or skip critical steps in a process, despite our training or hazard controls.
Comparably, when we rely too much on machines to complete basic tasks, we lose those skills because we're not periodically sharpening them. Consider something as simple as spelling or basic math – it's generally a weaker skill in adults since those who are school-aged are generally practising those skills more regularly. Even the widespread use of systems like auto-correct have enabled us to become idle and complacent – because a digitized system is regularly correcting those things for us.
Consider a man in December 2020 who was accused of dangerous driving for sleeping and speeding in a self-operating Tesla travelling on highway #2 from Edmonton to Calgary. Police noted there was 'no driver in sight' before he was awakened and pulled over. Lucky to get away without having had any accident, it's important to note that having a blind confidence in machines to perform can be deadly – if (and when) they do fail. My fear, as a safety professional is that each time we rely on tech without incident, the more we believe it's infallible.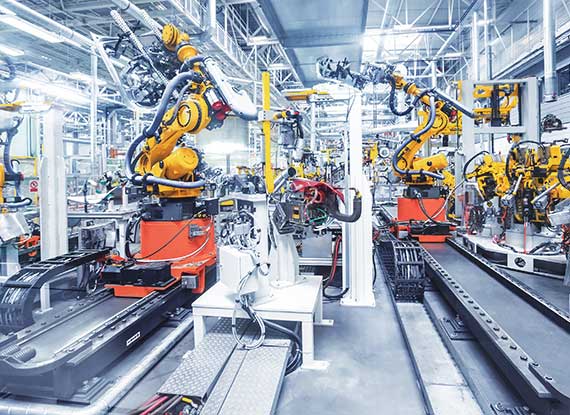 The results from automation have been incredible, but what are the risks?
Solutions
When sharing the workspace or tasks with machines, how can we best avoid incidents or errors?
Complete formal risk assessments and pre-job hazard assessments.
Before implementing automated machines into your workplace, it is critical that a formal risk assessment be completed to identify all hazards related to the task(s), quantify those hazards, identify and implement controls, and quantify the mitigated risk. For best risk management, it's also imperative to consider non-routine operations like re-programming, maintenance, testing, etc.

Consult; Regulations, Industry Recommended Practices, and Manufacturer recommendations. It's important to be familiar with enacted requirements, guidelines and operational strategies.
Test these systems and get worker feedback. Oftentimes the best feedback we can get is from those on the front-line utilizing the systems we implement. Those immediately working with systems can highlight possible errors, hazards, obstacles, and help customize the solutions to best fit the job. This input may save on time and cost, while improving communication and morale.

Ensure only qualified person(s) work on/with the automated systems. This includes confirming those who are new to the task/operation are fully trained in its use, care and maintenance.

Competency assessments. Those who operate systems should undergo scheduled competency assessments to test their knowledge and to indicate instances of complacency, required re-training, or to certify as a system specialist.

Adjust the pace. If the performance speed of your automation system is customizable, consider observing, testing, and surveying personnel to adjust the machinery's response time accordingly. Incidents are more likely to occur when automated machinery is operating too fast or too slow as it relates to elements of human interaction.

Keep up with requirements. Whether that be regular monthly inspections, pre-use inspections, hazard id's pertaining to equipment, action items pertaining to hazards, preventative or repair maintenance. Well maintained systems are more likely to perform with maximum efficiency.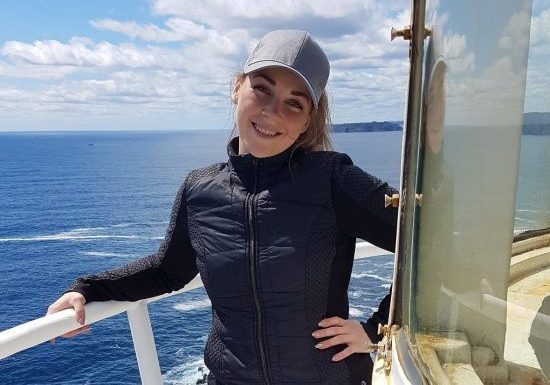 Chontell is a Certified Health & Safety Consultant at Rock Solid Safety Solutions with 10 years of industry experience and COR auditing expertise.
Safety blogger & self-proclaimed safety nerd.
'My goal is to foster interest in safety management using innovative and creative solutions to reduce risk and refine systems. To encourage and motivate personnel toward successful involvement in safety program customization, team building, and promoting a positive safety culture. I believe all people can offer constructive contributions toward safety management for the greater good.'