Crane Training | The Highest Rated Crane and Rigging Online Courses
Cranes are everywhere these days. Yet, their great force requires responsibility. You can't let just anybody swing around twenty thousand pounds. However, it's not enough to just train the operators. Everyone working around cranes should be cognisant of pinch points, swing physics, and even rigging. When crews understand cranes, it makes life easier on the operator and safer for everyone in the area.
Whether it's an overhead, a gantry, or a mobile crane, they all require extreme mental concentration. That's why training the supporting staff is key. This helps the crane operator focus on their load rather than the rigging or pinch points.
So let's shelf the preamble and take a look at our highest-rated and most popular courses for cranes and rigging, starting with rigging.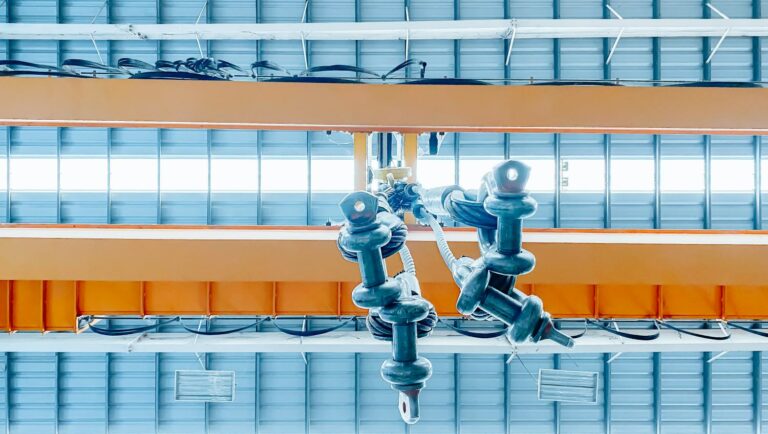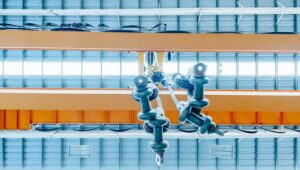 Our Most Popular and Highest Rated Courses for Rigging
BIS is home to thousands of courses produced by many different informative consultants, putting us in a good position to provide a wide selection of rigging courses. Below we have listed the most popular followed by the highest-rated courses for rigging in our network of course providers.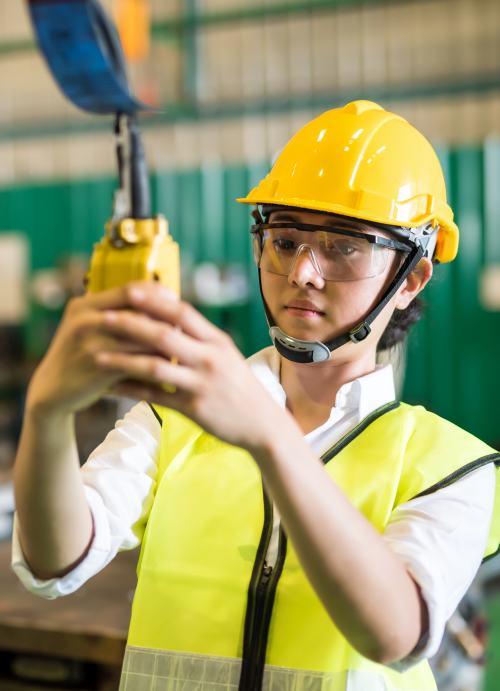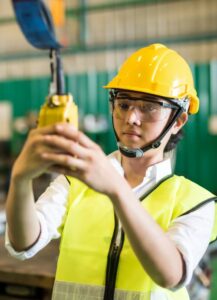 One of the courses that stand out on our site is Basic Rigging – Level 1 produced by Cranemasters—a thorough company that has recently transferred much of their training to eLearning. Basic rigging has over 5000 reviews with a combined rating of 4.3/5. It's designed to comply with ASME standards and comes with competency assessments granting your staff the basic knowledge, testing, and experience required for rigging.
This online Basic Rigging course covers the following topics:
Rigging Hardware
Slings
Below the Hook Lifting Devices
Hooks
Manual Hoists
Sling Hitches
Sling Tensions
Weight Calculations
Rigging Safety in Industrial and Construction Environments is our highest-rated rigging course with a 4.6-star rating out of 5. This online Rigging Safety in Industrial and Construction Environments course covers the following topics:
Rigging and crane safety
Choosing the right sling for the load
Types of hitches and how to use them
Standard hand signals
Lifting, moving and lowering a load safely
And more
Rigging Safety in Industrial and Construction Environments
This online Intermediate Rigging course satisfies the CSA Z150-98 requirements. It includes the following topics:
Pre-lift hazard assessments
Owner, operator, and supervisor responsibilities
Wire rope construction
Safety factors and safe working load limits
Rope and sling inspections
Hoist line installation procedures
Types of rigging hitches
Determining sling types, sizes, and configurations using sling capacity charts
D/d ratios
Sling centre of gravity
Crane and hoist signals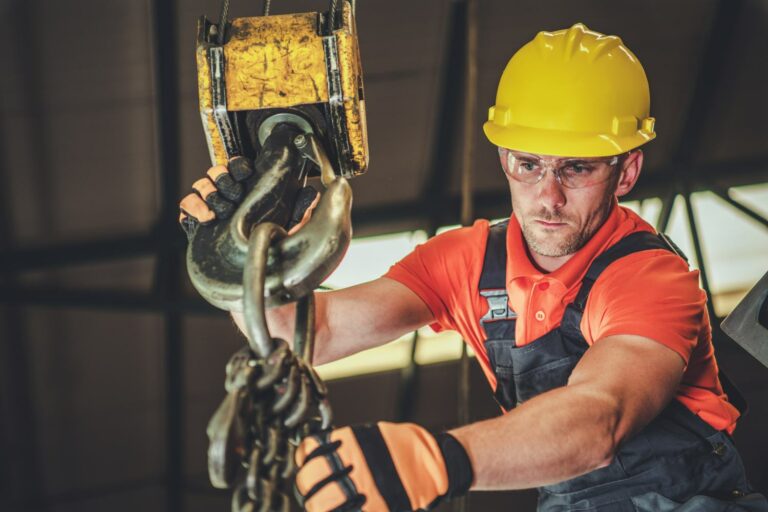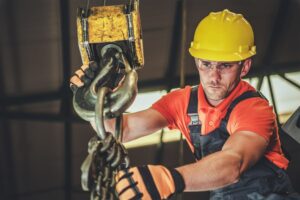 Our Most Popular and Highest Rated Courses for Overhead Cranes
Our most popular and highest-rated overhead crane courses are proven. These courses leave all the guesswork out and fill your staff with relatable wisdom.
This online Overhead Crane course covers types of cranes and lifting devices, how to inspect and safely operate them, and how to recognize the common hazards that surround their use.
A Canada-Compliant Training Class Online for Overhead Cranes (Bridge Cranes, Gantry Cranes). I-CAB Recognized. This course satisfies Canada's requirements for the classroom portion of operator safety training.
The course covers:
Types of overhead cranes
Hazards associated with cranes
Crane inspections
Inspection checklists
Load tests
Crane structure and components
Emergency shut-off
Suspended controls
Electrical systems
Warning labels
Safe crane operations
Rigging hardware
Rigging practices
Overhead Crane – Operator Safety (CAN)
With a 4.5 out of 5, its clear many have found this course informative and palatable. This new overhead crane operator course was developed in 2021 by industry experts with over 50 years' experience. They have used their experience in training over 40,000 students to develop the most relevant material required for safe operation of overhead cranes. Realizing that competency of the worker is critical for safe operation, included with successful completion are forms that the employer can use to accurately assess their overhead crane operators.
On successful completion, the operator will have an accurate understanding of:
Overhead Crane Types
Common Crane Components
Pre-use Inspection Requirements
Safe Operation with Pendant Control
Safe Operation with Remote Control
Hook Position and Centre of Gravity
Safe Load Heights and Operator Position
Keeping Load Under Control
Controlling Load Swing
Flipping and Turning Loads
Taglines
Hazards of Non-Powered Jib Cranes
Post Operational Checks
Hand Signals
Assessing competency of Overhead Crane Operator
Overhead Crane Standards
Overhead Crane – Operator Training
Additional and Free Crane Related Courses
There are many other awareness courses we offer. Many of which are free. Below we've listed some great cheap or free crane related courses that will boost awareness and promote wiser decisions in the field.