The Safest Companies in Canada (2021) and the Common Denominators
Canada is an emerging economic powerhouse, and we haven't compromised safety to get here. From robotics to hydrogen fuel, there are many emerging investments that have barely started rolling.
We ship billions of tons of steel, wheat, and tolerance-boggling equipment across the globe. And it's true, not all our companies prioritize safety, but today we'd like to recognize the ones who do and discuss the ways in which they achieved their OHS goals.
Best Health and Safety Program –
Siemens Canada
According to sources including Canada's Safest Employers, Siemens has one of the safest health and safety records in the country. Some of you might be asking what Siemens does. Well, in short, Siemens supplies the means to automation and ingenuity. They manufacture PLM equipment and accompanying software that can be used to automate practically anything. They make switches, breakers, lasers, and anything an industry needs to monitor and automate their factories.
Instrumentation and electronics require a lot of volatile substances and concentrated materials. The fact that a company like Siemens was even on the list is impressive. It's not easy to manufacture these technologies and stay safe doing so. Especially when other countries with more lax safety protocols are competing with your products. Yet, Siemens Canada remains.
Safety Strategy
Siemens claims that its safety prowess lies in culture and exceeding regulation. Siemens stays well ahead of expectations and morally produces highly technical objects while mitigating its environmental impact. So not only is it safe for its staff but safe for the families that surround its operations.
They also put a high emphasis on training. They have a robust eLearning platform integrated into their training record software. This helps to track which employees have the knowledge to perform each task.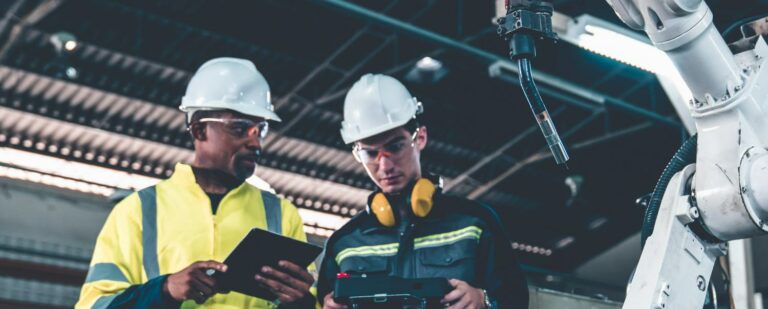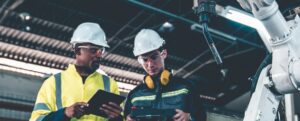 Best Construction Company (The Bruce Power Award) –
Modern Niagara Group
In construction, Modern Niagara Group took home the Bruce Power Award. Modern Niagara Group completes large construction projects while keeping the injuries minimal. They achieved all this during rapid expansion. Modern Niagara believes in growth through mentorship and encourages their whole team to share wisdom. It's no wonder they made the list.
Safety Strategy
Modern Niagara uses a culmination of mentor growth and online training to achieve a safe level of awareness. For them, training is just the beginning, guaranteeing their new staff is working with intelligent seasoned operators is the other half of the battle. It's clear they have based their safety protocols on knowledge and experience, and it shows.  
Safest Oil and Gas Employer (MSA Safety Award) –
Primoris Canada
Primoris has been working in Canada for close to a hundred years. They have offices in Calgary and Edmonton and are especially well known in Fort McMurray. They specialize in the energy sector and maintain exceptional levels of safety. They dabble in engineering, procurement, fabrication, construction, maintenance, and integrity management.
Safety Strategy
Primoris doesn't have too many easy fixes to safety. Rather, they rely on their obtuse experience with hydrocarbons to keep their people safe. Every service they provide comes with a history of knowledge.
There's no doubt that Primoris develops and utilizes meticulous practices to ensure safety. But they also mix their experience with a robust learning platform to bring their new hires up to speed. They're another company that has benefited from the early adoption of software-assisted safety programs. They are now a safe beacon of excellence and show no signs of losing their safety edge.

Best Health and Safety Culture (WSIB Award) –
Michels Canada
You may be thinking, big deal your arts and craft store is safe, but that's Michaels, and this is Michels. Michels is an infrastructure-focused contracting firm. They specialize in making sure we have energy, water, and room to live. Whether Michels is building pipelines, wastewater containers, or roads they ensure the environment and public health in the regions stays the same.
Safety Strategy
Michels bases their whole organization around the "MI-Promise". The MI-Promise is the cornerstone of all their safety initiatives. They stress sustainable operations, dedication, safety, environment, teamwork, and integrity. Most of us would like to think that this should be common in all businesses. However, when upper management reminds its staff that these are the priorities it helps the team through tough decisions. It would seem the MI-Promise brings more to the table than just platitudes, this company's culture has turned heads in a good way.
Canada's Safest Manufacturing Employer –
Exchanger Industries
Exchanger Industries make heat exchangers and antifouling coatings. They've been recognized as Canada's safest manufacturing employer while working with cutting-edge technologies and substances. Through safe practices, they've saved energy companies millions of dollars with their innovative tech.
Safety Strategy
Exchanger Industries relies on core competencies and the "Ten Life-Saving Rules culture" for safety. With over 60 years in their business and celebrating 6 years without a lost-time incident, their strategy speaks for itself. They use strict lockout procedures with carefully handled protocols. Their knowledge is passed around efficiently through toolbox talks, while any missing awareness is educated through eLearning. This all accrues to a safe company that delivers safe highly technical products worldwide.
Common Denominators in Canada's Safety Achievers
All these awarded companies take safety very seriously. They have all raised the bar well over compliance standards. But what are the prime factors? What made these companies Canada's safest in 2021?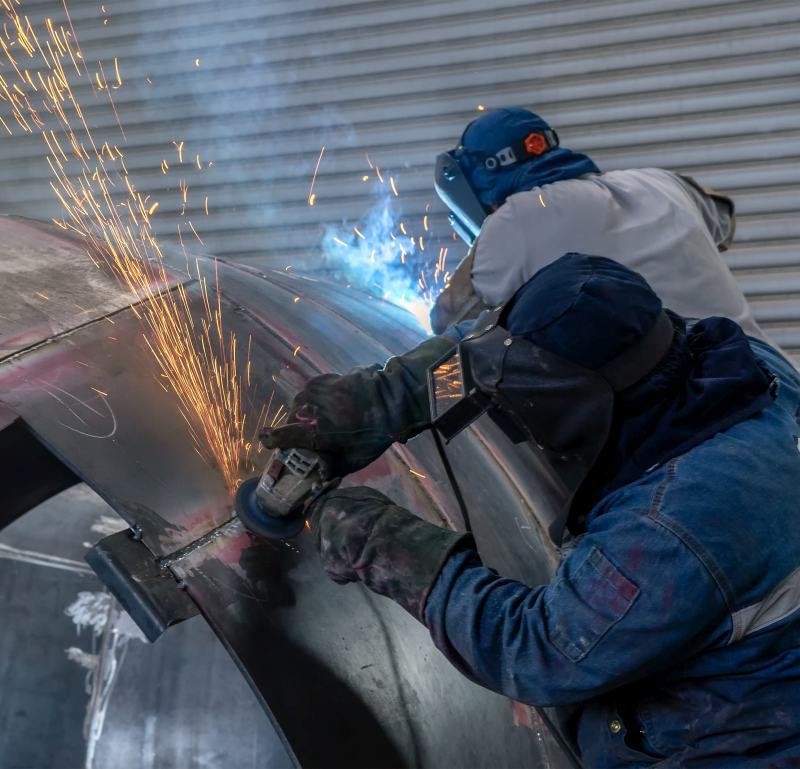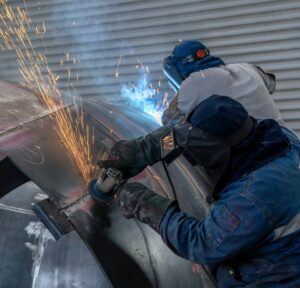 Safety Culture
From Siemens to Exchanger Industries, all these winners have a well-established culture of safety and mentorship. It's hard for us to imagine mentorship at a company as big as Siemens but it happens. It's true, they hire graduates who excel in the required training, but the schooling doesn't stop there.
These companies all harness their experience to the best of their ability. Toolbox talks, team-building events, and adequate break times allow employees to share stories, training, and knowledge.
This is incredibly difficult to facilitate unless it is sanctioned from the top. That's why corny safety platitudes like "safety first" are important. It gives management something else to cling to either than the bottom line.
eLearning
These companies all utilize some form of eLearning or module-based training. Awareness is a vital part of their safety initiative and eLearning allows them to quickly address training gaps.
Now that course development is much cheaper, making your training relatable is cheaper too. These companies all exploit this to the best of their ability and the company-wide awareness is proof. Tailor-made courses can put your team in the moment and helps to associate lessons with their environment.
Summary
Of course, there's more to safety than eLearning and mentorship, but these are crucial pieces of the puzzle and the major common denominators in these companies' safety success. These companies also covered the obvious problems like PPE, guarding, and signage, otherwise, they would have never passed the professional audits required for these awards.
Congratulations to all the winners and thank you for thinking of your team as you compete with the world!