Workplace Wellness - Improving Safety and Retention
Everyone has days that seem governed by 'Murphy's law', where everything that can go wrong, does. Your toast is burnt, someone cut you off in traffic, and your back doesn't like the way you slept last night. These things can contribute to a distracted mindset throughout your day, although generally we know it's best not to dwell on the little things. But have you ever given any thought about how emotions, stress, physical, and mental health issues may affect those you work with, or even worse – create new hazards?
Suppose that the person you are working with today is experiencing personal stress and intense emotions due to a parent recently having a heart attack. Perhaps this stress contributes to distracted performance at work, the person may be less likely to spot risk and may be less communicative with team members while performing their tasks.
The world health organization recognizes mental health (also called 'psychological health') as 'a state of well-being in which the individual realizes their own abilities, can cope with the normal stresses of life, can work productively, and is able to contribute to their community'.
These are prevalent issues in our workforce. According to the 2020 report published by Statistics Canada, 30% of short and long-term disability claims are related to mental health illness. One in five Canadians are experiencing symptoms of depression, anxiety, or post traumatic stress disorder. Much like other risk mitigation, a supportive workplace can reduce onset, severity, impact and the duration of mental illness. Actually, the cost of low productivity due to mental health related-illness' cost Canadian businesses approximately $6 billion annually.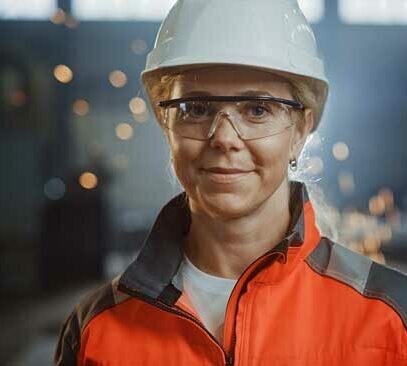 A happy worker conducting factory inspections
Humans aren't machines that can run endlessly without breaking down. In fact, machines can't even do this! At some point machines require down-time for maintenance, repair, reprogramming or improvement. After all, you wouldn't get far if you endlessly drove a vehicle without oil changes and other regular maintenance. The human body has basic needs too, including physical and mental rest. When our energy is spent, we are at higher risk of performing poorly, and are more likely to have incidents occur due to sluggish reaction times, lack of attention to detail, or poor decision making.
Illness vs. Wellness
Like a kaleidoscope, workplace wellness may look different through many lenses. An unwell workplace may include: progressively absent or tardy staff, increased complacency, reduced job satisfaction, stressed workers, and poor corporate culture which overall contribute to increased risk. Left untreated, mental health issues may lead to heart problems, back pain, cancers, aggression/conflicts, difficulty making decisions, reckless behavior, substance abuse, reduced adaptability, impaired learning and memory, increased injuries/illness, digestive problems, infections and increased passivity.
This is simply another workplace risk that we should formally assess: we need to identify what poor mental health may look like and factors contributing to a low-quality job environment, quantify its risk, identify and enact controls mitigating those risks, to efficiently decrease overall risk. If we can manage the risks associated with workplace illness, and promote health and wellness – why wouldn't we?
I encourage companies to provide supports around mental health awareness, psychological wellness, and physical fitness as these pillars reflect more positive outcomes for mental and physical well being. It fosters healthier happier employees, resulting in a more positive corporate culture, improved personnel retention, loyalty and dedication.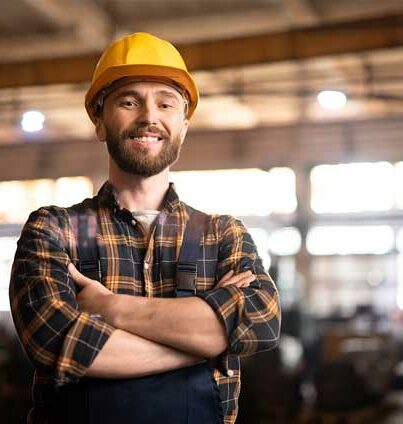 Utilizing strategies to improve workplace wellness can help improve worker happiness and retention, just like this happy worker!
Action & Support
There are a myriad of things employers, and employees can do to positively support health and wellness for themselves and others. Some ways to start improving wellness at your workplace may include…
Employers
Promote improvements in physical and mental well being by improving job processes, having reasonable job expectations and ensuring good communication, as well as…
Ask your workers what would improve wellness at your workplace. Oftentimes if we simply listen with open ears, people will tell us what they need.
Try partnering with local physical fitness centres to offer discounts to personnel who join the gym!
Follow guidelines like the 'National standard of Canada for psychological health and safety in the workplace'.
Hold 'walking meetings' or 'walking breaks' – this may allow ideas to flow more freely, people feel more comfortable expressing their thoughts and opinions, the fresh air is invigorating and acts as a healthy way replenish our bodies at a cellular level while promoting positive energy. The added benefit? Team building!
Create a 'quiet room' at your workplace whereby workers may escape for meditation, relaxation or just to de-stress! A rejuvenated employee is a spry employee.
Employees
Contribute to personal health and well-being by…
Moving more: exercise releases those endorphins we all love so much!
Eat nutritiously: eating large amounts of unhealthy foods can affect our mood, well being, and create added physical and psychological stress. Living a balanced lifestyle includes not only eating a nutritious diet, but also ensuring you are well hydrated.
Practise mindfulness: focus on the present; your breathing, your heartbeat, the ticking of a nearby clock, the warm coffee mug in your grasp.. Have you ever tried meditation? It allows the body and mind to relax and truly process – a cleanse for your psyche!
Stretch! Basic work stretches at morning meetings, throughout the workday or on your break can be so beneficial for all job roles – from those seated primarily at a computer, to laborer's. We can all benefit from stretching as it helps reduce stress and strain on the joints, increases blood flow, raise oxygen levels, and improve overall mobility.
If possible, redecorate your workspace to create a positive environment to nurture motivation and productivity.
Supporting physical and mental wellness improves employee retention
Employees who are happier and feel safer in their jobs are less likely to leave or experience incidents. This means reduced cost of re-training and other costs affiliated with high turn-over rates. Happier healthier employees also foster a more positive work culture, practice better communication skills, organization abilities, awareness of hazards and reflect better refined skills overall.
Reduce the stigma
As we go about our work routines, our families grow, change, we experience loss, pain, health effects, mental and physical health breakdowns, triumphs, celebrations and sorrows alike. One commonality we have as a human race is that we all experience the ebbs and flows of life's circumstances. Therefore, we should work harder to understand the human condition and how it negatively contributes to health and safety.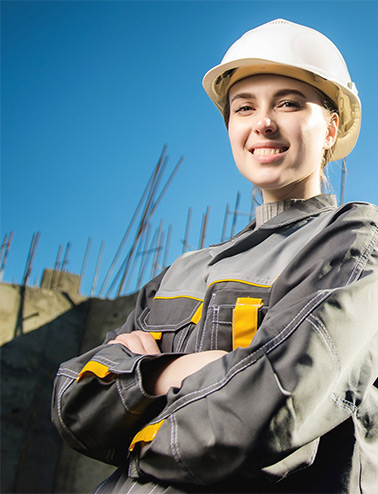 A young worker smiling on the jobsite
It is important for employers to encourage employees to talk about their mental health with their employer (including a manager, supervisor or human resources), trusted employees/friends, or a professional – without the threat of judgement, harassment or coercive action. It should be made clear to personnel that there is no shame in addressing mental or physical health circumstances or learning to manage stress.
A 2020 survey from Statistics Canada highlights that 77% of canadians do not feel comfortable addressing mental health concerns with their employers – clearly, we have substantial room for improvement. Orientation provides the first clear opportunity businesses have to demonstrate their commitment to health, wellness, privacy and support to its workforce. By placing a greater focus on wellness; recognizing the risks posed, and improving well-being, we can enhance company culture. Other benefits may include; early identification and prevention of health issues, improved communication, protection of human rights, and increased capacity to meet the needs of your team.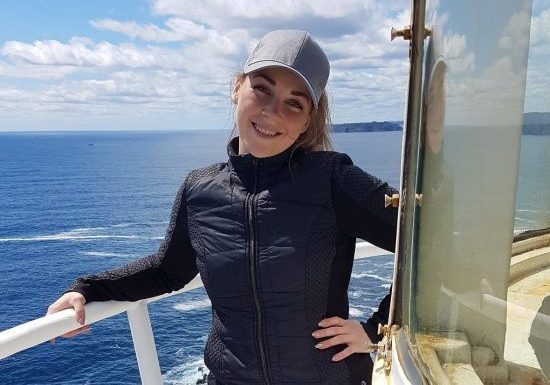 Chontell is a Certified Health & Safety Consultant at Rock Solid Safety Solutions with 10 years of industry experience and COR auditing expertise.
Safety blogger & self-proclaimed safety nerd.
'My goal is to foster interest in safety management using innovative and creative solutions to reduce risk and refine systems. To encourage and motivate personnel toward successful involvement in safety program customization, team building, and promoting a positive safety culture. I believe all people can offer constructive contributions toward safety management for the greater good.'