5 Things That Make You A Driving Hazard You're Probably Unaware Of
Although the number of fatalities in road accidents in Canada decreased by 9.1% in 2019 from the previous year, there were still 1,762 people deaths, and an additional 8,917 people were left with serious injuries. While driver's error is one of the key factors leading to accidents, lack of proper vehicle maintenance and regular servicing further exacerbate the problem.
So, let's look at the five things that you do while driving, which make you a potential driving hazard, and what you can do to avoid these.
1. Failure to use the turn signal:
One of the most common mistakes that people commit while driving is forgetting to use the turn signal while making a turn. While turning or switching lanes, giving a turn signal is a great way of informing the other drivers of your next move, thereby, giving them ample time to slow down and consequently preventing a collision.
Make sure that you use the indicator or the turn signal so that this becomes a habit. Your failure to use it can lead to a crash or even a serious accident if any of the vehicles involved in the collision is traveling at a high speed. Therefore, this is essential not only for drivers' safety but also for everyone else on the road.
2. Driving with a broken windshield:
When the windshield develops cracks or chips, it hampers your vision, especially in bad weather conditions. This increases the risk of collision severalfold, thereby putting you in mortal danger.
A cracked or incorrectly installed windscreen will inevitably lead to malfunction in airbag deployment. Moreover, it's your last line of defense if you aren't wearing a seatbelt. A chipped windscreen wouldn't be able to protect you from being ejected out in the event of a collision.
Therefore, make it a point to look for any cracks on your vehicle's windshield. Hire an auto glass professional to get it fixed if you notice any cracks on it before you take out your vehicle for a spin.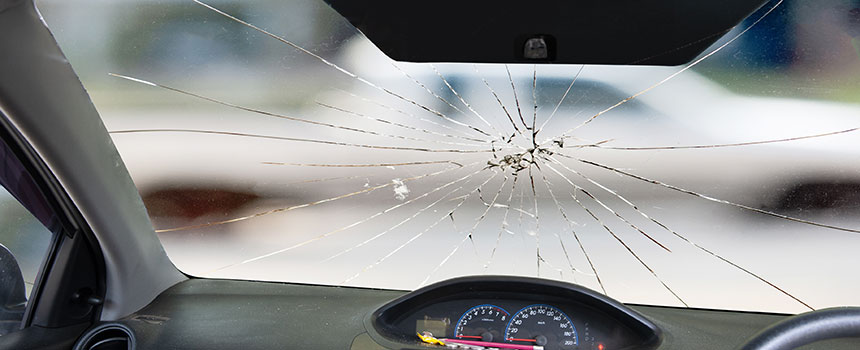 3. Improper use of headlights and high beams:
Often drivers forget to turn on their headlights at night, which makes them susceptible to collisions. Always make sure that your vehicle's headlights are on when it gets dark or during inclement weather so that both you and other drivers can see each other.
Also, drivers tend to turn on their high beams without thinking about the impact that it has on drivers coming from the other end whose vision is affected by too much glare. This makes it challenging to gauge the distance between your car and other vehicles on the road.
4. Not wearing a seat belt:
According to NHTSA, of the 22,215 passenger vehicle occupants killed in 2019, 47% were not wearing seat belts. While airbags make cars a lot safer, they're designed to work in tandem with the seat belt, which prevents the passenger from being ejected during high-speed collisions. Putting on a seat belt is the easiest thing that people can do to stay safe while driving. Since many accidents happen at low speeds near home, it's wise to buckle up even if you're just running down the street on a quick errand.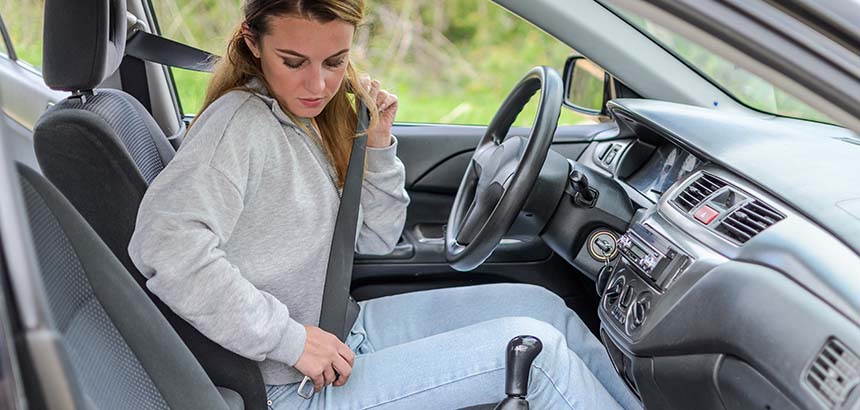 5. Drafting tractor-trailers:
Following closely behind a tractor-trailer may increase the fuel economy, but following closer than 150 feet behind a truck can be dangerous. It gives you less than two seconds to react if the trucker suddenly slams on the brakes. Since truck drivers can't see what's directly behind them, you can't really place the onus of your safety on them.
The relationship between the heights of the trailer and the car hood is the perfect recipe for a tragic accident. So, steer clear of tractor-trailers to avoid colliding with them.
Conclusion
Driving can be fun and it often helps people relax after having a hectic day at work or home. But without proper precautions, it can lead to accidents, which can also be fatal at times. So, make sure that you don't commit the mistakes listed above for a happy and safe driving experience.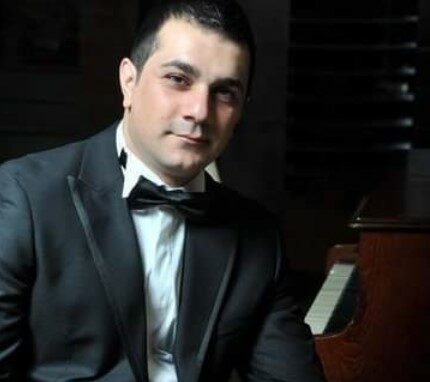 Tarek Salam is a Canadian auto glass repair technician from Auto Glass Zone with over a decade of experience repairing automotive glass for all makes and models of vehicles in Canada. He loves sharing interesting and useful information with the intention of educating and helping people make better automotive decisions.