Build a Successful Safety Mentoring Model in 5 Easy Steps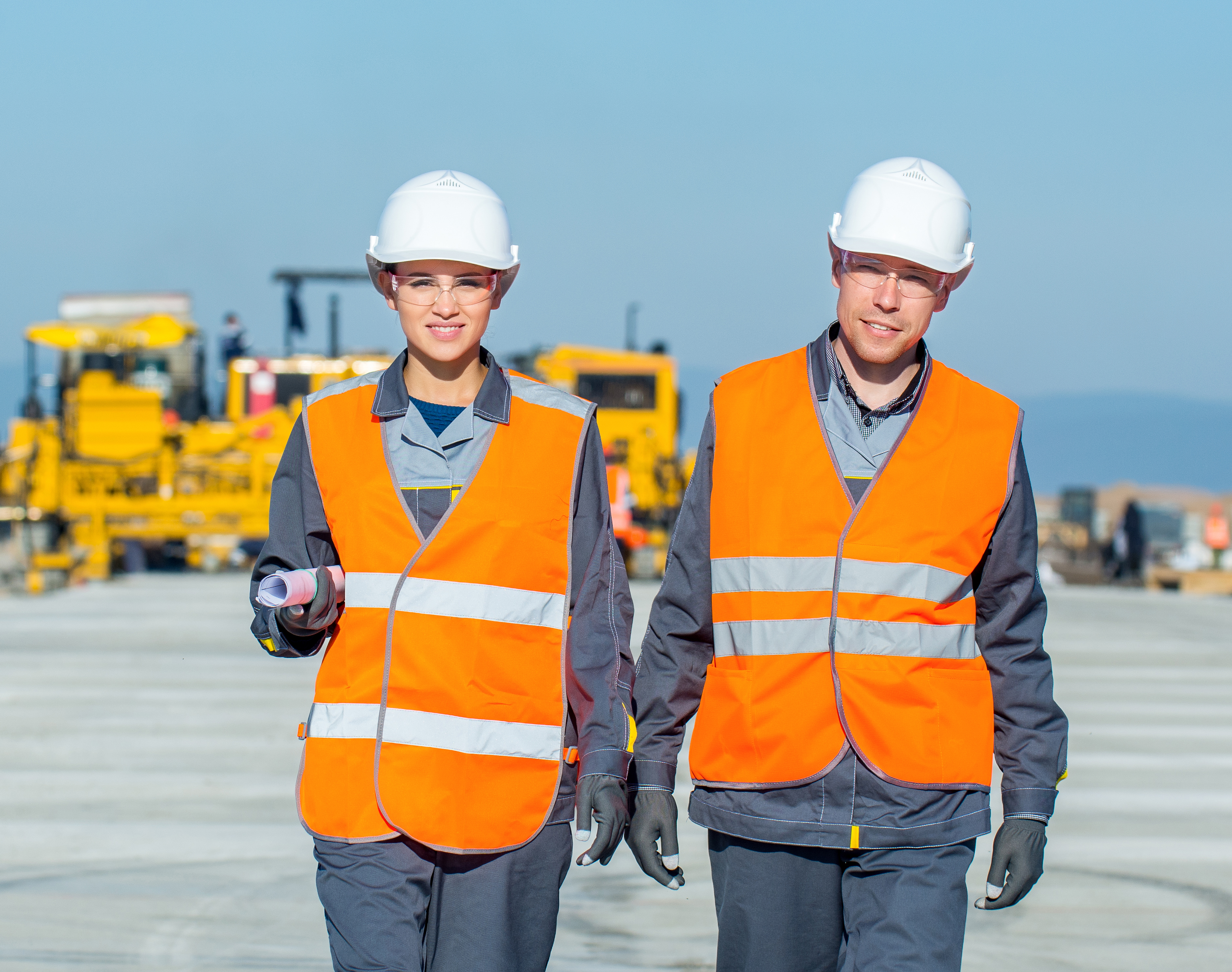 High employee turnover can be extremely expensive. On top of the cost of lost talent, every time someone leaves your company, there is also the additional costs involved in recruiting, training, and socializing their replacements.
However, a study by the Indiana University of Pennsylvania (or IUP) has shown that incorporating formal mentoring initiatives into a new hire's onboarding process can dramatically increase employee retention rates. Simply put, investing in a strong safety mentoring model can help you hold onto the in-house talent you've invested in, saving you both time and money.
The reason for this, is that a strong mentoring program can reduce what is known as role ambiguity, which occurs when there is a lack of clarity regarding the expectations of one's role. Role ambiguity is a significant factor in an employee's intent to remain with an organization long-term; if employees are confused about the roles and responsibilities they're meant to fulfill, or if they feel left out of their company's workplace culture, they are less likely to stay with that company. The learning curve – the rate at which a new employee masters the skills and information necessary to perform their job effectively – is an important element of this role ambiguity. The further along the learning curve an employee is, the less ambiguous they perceive their role to be.
"Role ambiguity occurs when there is a lack of clarity regarding the expectations of one's role. Role ambiguity is a significant factor in an employee's intent to remain with an organization long-term"
The IUP study wanted therefore to look not only at whether new safety employees were being given formal mentoring opportunities as part of their onboarding process, but also at whether this mentoring had an effect on new employees' learning curves and retention rates. The study also took qualitative feedback in order to develop an effective mentoring framework for use specifically in the onboarding processes of safety professionals.
The study surveyed American Society of Safety Professionals (or ASSP) members from the manufacturing, oil and gas, and construction sectors, asking them a series of questions related to their experiences with mentoring practices and the effects these had on their learning curve and intention to remain with the organization.
In order to gather qualitative data, mentored participants in the study were asked which mentoring activities they found the most helpful during mentoring, while non-mentored participants were asked which activities they would have found most helpful. The results show a strong demand for cultural navigation activities relating to the internal politics, policies, procedures, and systems of the company; 30% of those mentored found them useful, and 46% of those who were not mentored said they would have been helpful. Developing rapports and relationships via mentor introductions was also a factor for both groups.
The top results are shown as follows:
Mentored: Interactions that were most effective / helpful
Cultural Navigation Activities
Understanding Performance Expectations
Discussing Work Scenarios
Nonmentored: Activities that would have been the most helpful
Cultural Navigation Activities
Developing Rapport and Relationships
Understanding Performance Expectations
Safety professionals were also asked what impact the first 6 months on the job had on their intent to remain with the organization long-term. 92% of those who had been mentored said the first 6 months had a positive impact, with only 8% declaring either a negative impact or little to no impact at all. Of the non-mentored participants, however, only 57% stated their first 6 months had a positive impact on their intent to remain with the organization long-term, while a whopping 43% stated it had either a negative impact or little to no impact at all. Given these results, the tremendous impact mentoring has on employee retention in the safety industry simply cannot be denied.
92% of those who had been mentored said the first 6 months had a positive impact on their intent to remain with the organization long-term.
Despite these incredible results, however, only 30% of safety professionals had actually been assigned a mentor during their onboarding process, which means the vast majority of safety organizations are missing out on an incredible opportunity to up their employee retention rates. Upping retention rates isn't just a positive from an existing staffing perspective; high-quality candidates looking for new opportunities are more attracted to companies with low turnover rates, meaning it can also help recruit new talent as well.
As well, while research in other professional disciplines and sectors has shown a strong link between mentorship and reduction of the learning curve, the IUP study found that mentoring didn't have any effect on the learning curve of employees in the safety industry. This means there's a definite need for improvement in the ways we attempt to reduce the learning curve for new employees in the safety field during orientation and onboarding processes.
This not only shed some light on the gaps and inadequacies in the way we in the safety industry conduct new employee orientation and onboarding, it also gave us a potential solution. As we've seen, employee mentorship programs have a tremendously positive effect on employee retention, meaning you keep the talent you've already recruited and you appear more attractive to new talent, which all boils down to you saving both time and money. Using the qualitative data mentioned earlier, an effective mentorship framework can be established that can be adopted during the onboarding process for new safety employees.
Here are the five key steps required to develop and implement a successful safety mentoring program:
What level of impact did your first 6 months on the job have on your intent to stay with the company long term (> 5 years)?
What level of impact did your first 6 months on the job have on your intent to stay with the company long term (> 5 years)?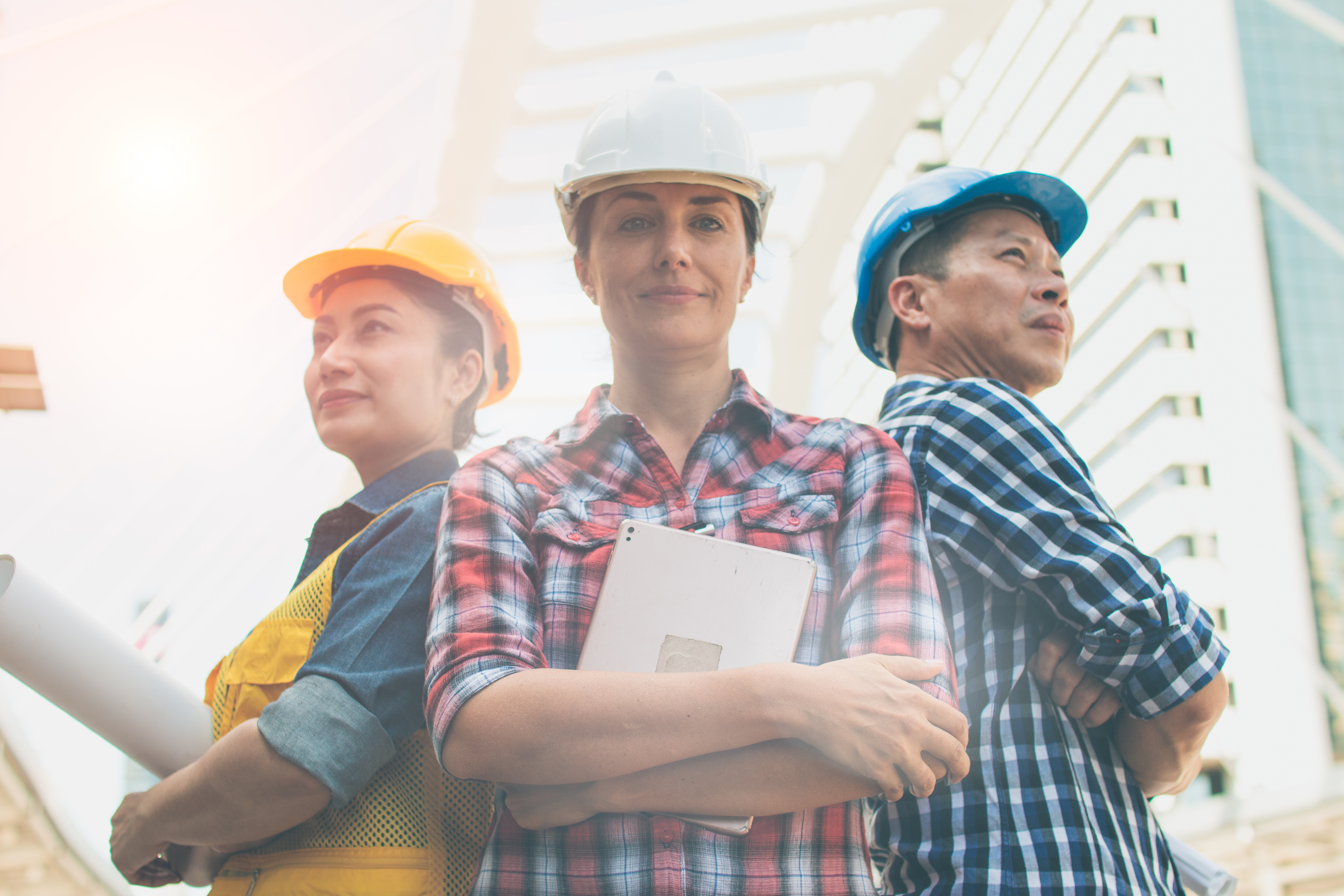 1) Build a strong foundation of mentors
The mentorship process does not just benefit the mentee – many mentors also find it to be a rewarding experience that increases their overall career success and satisfaction. However, the mentoring philosophy needs to be instilled in the company as a whole, with the importance and value of being a mentor promoted throughout. Positive steps in this direction could include linking mentoring to promotion opportunities, establishing clear and achievable expectations for both mentors and mentees, and including the mentorship process in performance appraisals and evaluations. Remember: if your mentors are not invested in the process, then it is unlikely to succeed.
2) Provide training for mentors
Training for mentors should begin with a brainstorming session to determine which activities are most relevant to new employees and how best to incorporate these into the process. As we saw from the IUP study, cultural navigation should play an instrumental part in these activities, as should building rapports and relationships with key people in the organization. Time should also be set aside for job shadowing and discussions relating to work scenarios, performance expectations, and any questions the mentee may have.
3) Ensure activities are specifically designed for safety professionals
Mentor training should also include pinpointing which activities do not add value to the mentorship process. This information should then be used to refine the mentoring program to consist of value-added activities designed specifically to meet the needs of safety professionals. Creating targeted activities in this way will help improve the link between mentoring new hires during their orientation and onboarding process and minimizing their learning curve.
While mentor-mentee relationships may informally continue for many years, a timeframe should be set for the monitoring of the process. Inclusion in performance appraisals should ideally not last for more than a year.
5) Implement, monitor and track the mentoring process with online software solutions
Organization is key to maximizing the impact of any mentoring program.
Online software solutions can both support and enhance the process in a variety of ways: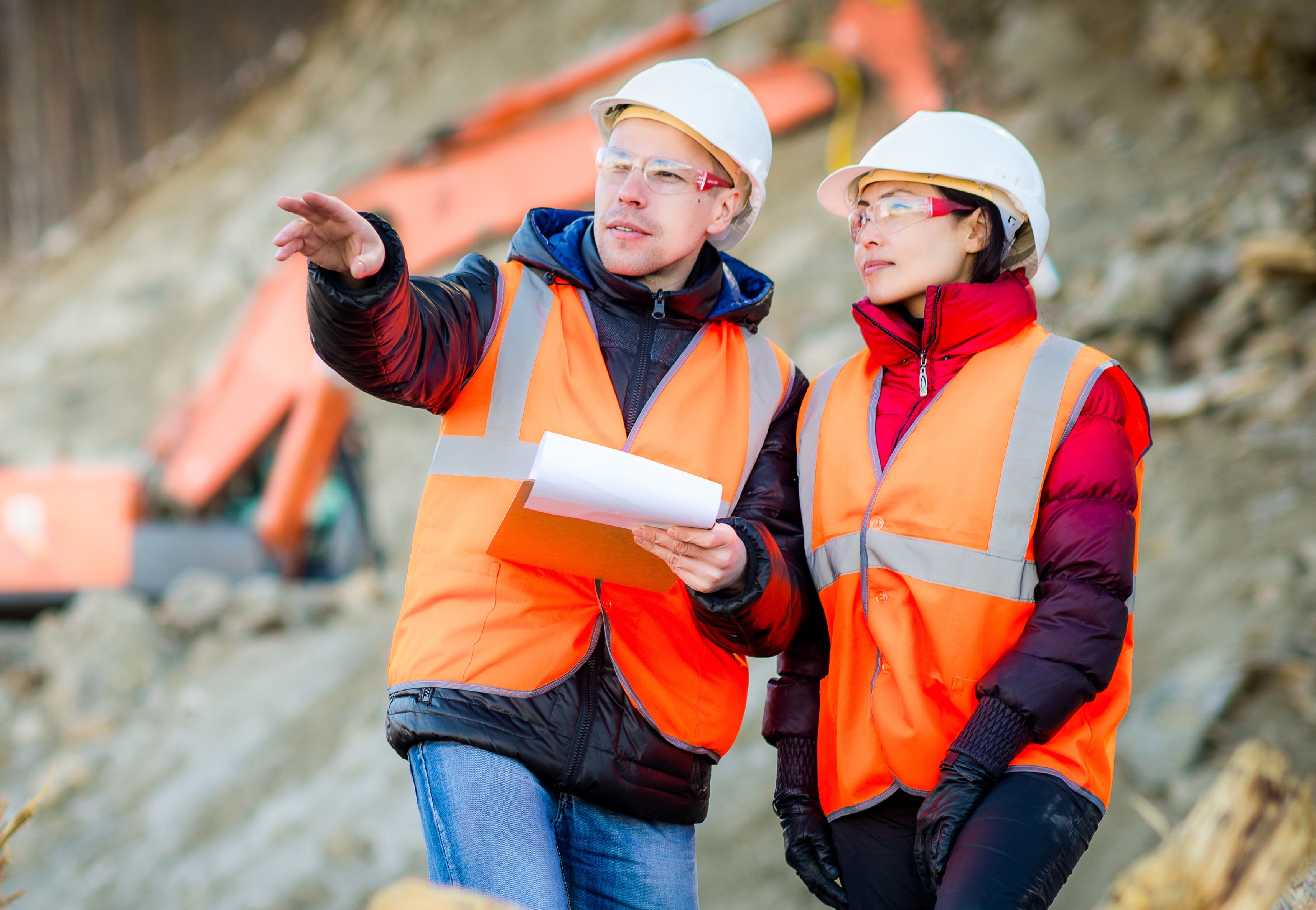 Adopt effective online orientations as part of your formal mentoring model
Getting the best from your employees starts with the new hire orientation. Effective site orientations provide several benefits that can strengthen your mentoring process. As we saw, cultural navigation was consistently ranked the most useful activity across both mentored and non-mentored participants in the IUP study, and online work site orientations give new hires great introductory insight into the existing company culture as well as specific company policies and procedures, meaning their mentoring gets a head start in this crucial area right off the bat. Online orientations also provide a better understanding of what is expected from your new hire, helping to reduce role ambiguity and therefore increase employee retention. By incorporating them into a model that blends both online and in-field training, online orientations can lay the foundations for a solid mentoring program right from the start.
Incorporate interactive scenario-based activities
Interactive realistic scenario-based activities are designed to reinforce an employee's decision-making skills by presenting them with a situation in which they must choose the best course of action. Each option leads to a different outcome and, depending on the result, the employee may be rerouted to try again. This repetition is designed to create memories that will be triggered in the future when the employee is faced with a similar scenario in real life. Incorporating these activities into your mentoring program will enable new hires to become familiar with various common workplace scenarios before carrying them out with their mentor during in-field training.
Manage activities with an online classroom calendar
Using an online classroom tool can help manage the mentoring process effectively. Course Management features allow events and activities to be dragged and dropped onto the calendar, while details, images, and videos can be added and linked to competency assessments. This enables everything to work together to eventually generate completion and mentoring certificates. With the Competency Validation feature, all employee competency requirements across any mentoring topic can be managed by combining online training, classroom training, practical hands-on training and supervised competency assessments. Neither online nor classroom training alone is enough, but a combination of the two, along with onsite competency validation, can make a significant difference in outcome. Clear Competency Validations allow new hires to better understand their performance expectations, reducing role ambiguity.
Finally, keep track of the mentoring program with Training Record Management
A Training Record Management System establishes instructional design, an interactive online medium that increases the appeal of the learning process for employees. Incorporating instructional design into the mentoring process increases knowledge retention much more than traditional learning techniques based on one-way information distribution. Successful training and development programs embrace a deeper, conceptual understanding of learning principles, allowing employees to actually integrate and use acquired information instead of just regurgitate facts. Training Management Software gives employees access to videos that can help explain manual tasks, as well as text-based learning resources to help with supplemental knowledge and more intangible, abstract concepts. Combining principles from experiential and discovery-based learning with traditional instruction, and then implementing this system into the onboarding process, creates an interactive learning experience for new employees, further strengthening the benefits of a mentoring program.
Mentoring programs undeniably have a positive impact on new hires.
They have an overwhelmingly positive effect on employee retention rates, and there is an established link between mentored employees and a reduction in their learning curve across many professions. Although the same connection has not been found in the safety industry, meaning there is still lots of work to be done in this particular area when it comes to safety professionals, one potential way to address this gap is to make targeted activities designed specifically for the needs of safety professionals a priority in any future employee mentorship program.
Despite this gap, however, the mentoring of safety professionals greatly increases their intent to remain in their role. Organizations can therefore benefit tremendously by incorporating safety mentoring models into their existing new employee orientation and onboarding processes, as doing so will increase their employee retention rates and in turn make them an attractive prospect for future high-quality talent.