6 Tips to Improve Your Employee Safety with Learning Management Software
Learning Management System for Employee Safety
There were over 270,000 workplace injuries in Canada in 2019. (Source: AWCBC) And when you consider everything from the impacted health of employees, the loss of productivity, the expenses related to injuries, and the damage to morale that are associated with workplace incidents, it makes sense to find ways to improve and streamline your employee safety training efforts.

That's the easy part – recognizing the problem. The challenge is finding ways to make improved safety a reality.

One way to improve your organization's overall safety is to offer relevant and targeted training. Whether the training takes place in a classroom or online with a learning management system, getting your workers educated is a significant step towards incident reduction. Of course, managing this training can be daunting! To do it well requires a lot of hard work and the help of sophisticated systems to properly manage everything. Focus on the right areas, however, and taking control of your safety management system is possible!

Here are 6 tips to help you streamline your health and safety training management.
USE A TRAINING MATRIX
Assigning training to many employees is a breeze with the help of a Training Matrix. A Training Matrix allows you to list the different job roles in your organization and choose which training each role requires. A spreadsheet style program can work, with job roles down the side and training courses across the top. Though a spreadsheet will be limited in capabilities, this simple visual matrix makes it easy to plan a training program across all the roles in your organization.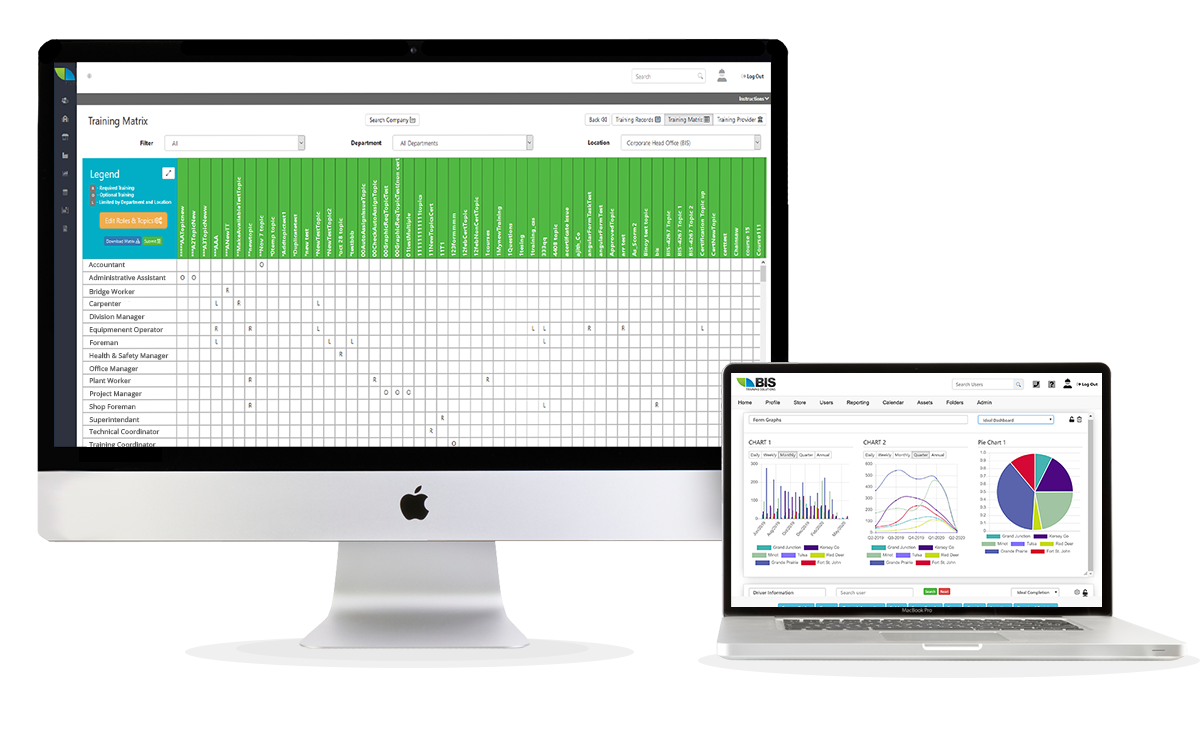 ASSIGN TRAINING AUTOMATICALLY
Software programs such as BIStrainer can automatically apply training programs to employees based on their role within the company, or the location they are working. When a new employee is hired, or when an existing employee transfers to a new job site, training can automatically be assigned to them with zero administrative work required.
MAKE TRAINING EASY TO ACCESS
Providing employees with delivery options for their required training programs is a great way to increase engagement. Online training can be completed at their convenience without the need to be in the office. There will be training programs that need to be taken in person, of course. For the rest, delivery in multiple formats greatly improves the ease of access, and ultimately the participation.

STORE ALL YOUR DOCUMENTS IN ONE PLACE
If you haven't done so already, find a system for managing all the safety documents for employees. A training record management system gives you the ability to quickly search, find, and view safety documents and certificates so you know which workers have the proper training. It is sometimes easier to have workers upload their own documents – just make sure they are stored securely, in the correct format, and in a place where they will be easily found again. Cloud storage options work well in this case.
REAL TIME REPORTING
Developing reporting techniques that track your organizational safety means you will always have the information you need. It also helps to ensure workers aren't missing training that could prevent an injury from occurring and expose you to potential liability. Who needs training, who has taken training, and are there any gaps in your program – these are the kinds of questions a manager needs to fully understand. And having this information for an entire organization is one of the keys to overall safety success.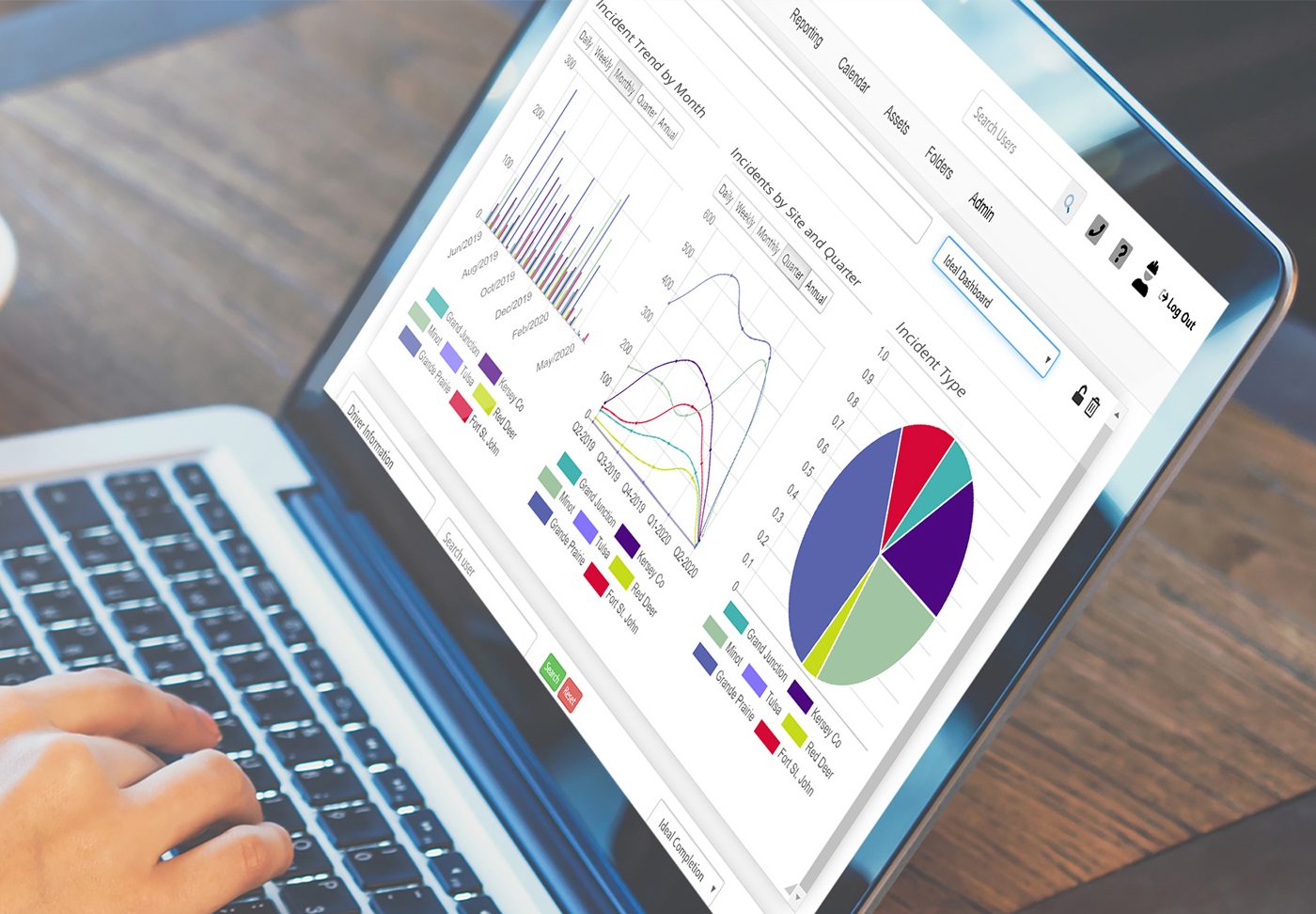 AUTOMATIC EXPIRY UPDATES
This is a big-y. It's one thing to have workers trained, and it's another thing entirely keeping them trained. Managing training and certificate expirations is a complicated business. To keep up to date with all the safety requirements your company and your workers need, develop a system of tracking the expiration dates and automatically sending out expiration notices. For even better results, find a system that can automatically send out updated training courses at the same time.
BONUS TIP: USE A LEARNING MANAGEMENT SYSTEM
Using spreadsheets works well enough when you are getting started, but tracking and sending automatic notifications is asking too much from most spreadsheet software. It may be tempting to use the software you already have on your computer already to cobble something together. In the long run, you will find the additional features an LMS offer are more than worth the additional cost.
Using a Learning Management System (LMS) such as our BIStrainer can take the stress out of managing all your safety training programs. A great LMS will tackle all the tips above, and will include many features, such as:
• Course Delivery
• Training Matrix
• Employee tracking
• Automatic notifications
• Certificate storage and accessibility
• Training Records Management
• Customized Reporting
• Automatic Course Assignment
• All in one System
• Cloud Storage
• Mobile App
Using an LMS will help drive injury reduction in your organization and will make it stress free and easy to manage along the way.


LMS Software to Streamline your Safety Training
Managing the overall safety of an organization involves a lot of moving parts and requires a robust system of tracking. It's possible to use readily available software to create systems that work on a small scale, though you will find the best results by working with a Learning Management System that fits your needs. For example, tracking certificate expirations and automatically sending out reminder notices, as well as the ability to automatically assign courses to update their skills, illustrate how tools such as a spreadsheet are not designed to handle this kind of situation.

For even better results, look for an all-in-one solution that includes a LMS, a SMS (Safety management System), and a library of safety courses already designed and ready to deliver. What matters most, however, is that the software be a perfect fit for your needs. And the best way to see that is to try it out for yourself. If you are intrigued by what our software can do for you, book a BIStrainer demo today.