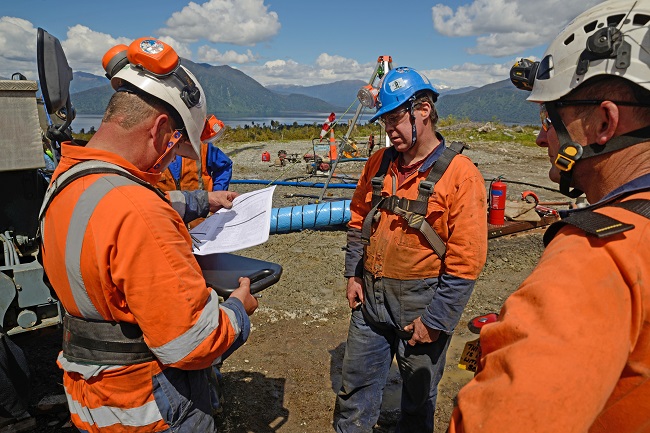 10 Key Factors to Making Compliance Training Work for Your Organization
What is compliance training?
Compliance is more than just checking a box, especially in hazardous and risk-averse industries; it's critical for maintaining a safe work environment for every employee.
Often, compliance training is shaped by laws, regulations, and company policies. The topics vary, but modules will cover everything from specialized equipment to cyber security to workplace harassment.
How do companies deliver compliance training?
Many companies build their compliance training as they build their health & safety programs, and they tweak, upgrade, and adjust as needed.
In recent years, Learning Management Software (LMS) systems are the most popular way to deliver compliance training because it's effective, engaging, and tailored to your company. Also called e-Learning, this online platform has easy delivery, in-depth evaluation, and cost-effective maintenance.
Use these ten steps to maximize the effectiveness of compliance training at your company.
Figure out which metrics shape your compliance policies, and list them out in one place. For example, which laws related to pollution must you obey?
List out all of the skills, tasks, and activities that your company performs. Do you have pieces of equipment or manufacturing processes that require specialized training? What areas have your employees struggled with in the past?
Using your answers from Steps 1 and 2, find an LMS that can meet all of your compliance training needs. Try demos from different providers to test out their software, content, technical support, and customer service. Then choose the best one.
Introduce and familiarize your employees to the new LMS. Whether in a two-hour meeting or full-day seminar, give your organization a chance to learn the system before you assign training.
To make the most of your compliance training, spot knowledge gaps in the reports to address areas of weaknesses. But, never forget to refresh their areas of strengths. Additionally, use the reports to suggest strategic mentorships between new or developing employees and those with high scores.
Besides assigning training ahead of time, you can also go into the system to set reminders and scheduled reports. The ability to automate is one of the biggest benefits to your company's productivity.
Think about the length of each module and how many modules you assign at one time. If training is too long, employees will tune out. Then again, you may have employees who prefer to spend an entire morning knocking out all of his or her assigned modules. See what your staff likes and needs (and what the knowledge checks say), and plan accordingly.
Schedule compliance training strategically, such as during the off-season, on administrative days, and prior to compliance audits.
In your compliance training, be relatable and limit the use of formal and legal jargon. You can add a bit of humor, but too much could come off as cheesy. As far as visuals go, keep them timeless by using neutral colors and non-trendy fonts. The LMS provider should be able to help you do all of that.
Research shows that an investment in an employee's personal development improves employee retention. Provide employees the opportunity to go through advanced compliance training, such as a Certification of Recognition (COR). This provides advanced knowledge and gives your company a competitive edge in the industry.