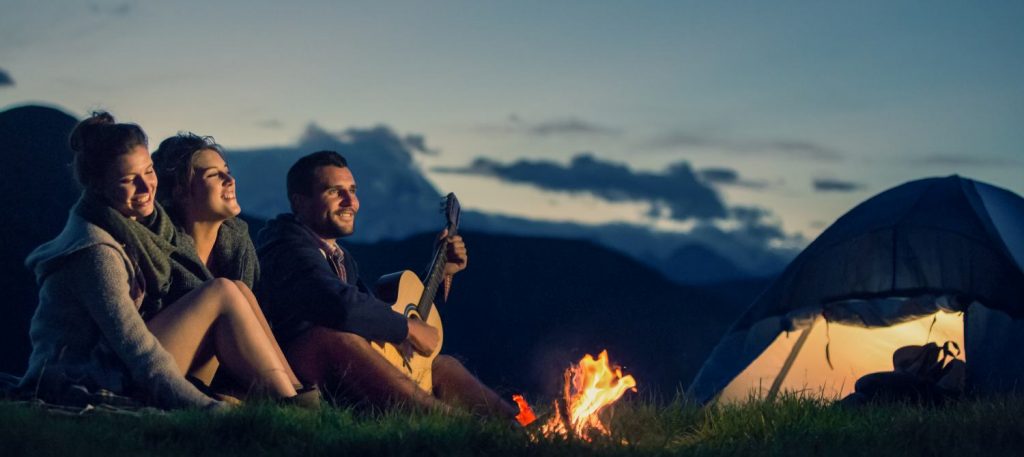 Camping Tips and Hazards for our Temperate North American Wilderness
The temperate outdoors can be wondrous. Nothing contains as much tranquility, beauty, and variety as nature. However, there is much we should avoid. There's a reason shelter is common in every ancient culture. We've spoken to professional guides and experts to bring you tips for avoiding dangers while you're enjoying temperate and even boreal worlds. It's our goal to supply you with knowledge that can make the entire experience more peaceful or exciting, whichever you prefer.
Quick Tips for Camping:
Pitch Your Tent on High Ground – Rain can either ruin your afternoon or your whole trip. When picking a place for your tent, try to find the highest point on your site to avoid flooding. Likewise, bring more clothing and warmer items than you think you'll need.
Sealable Containers for Food – We'll really get into why later but having sealed coolers along with dry barrels decreases the chances of wildlife stealing food or threatening your peace.
Bring Plenty of Light – Whether it's a dark walk to the washroom or there isn't a washroom, it's always good to have light for your nighttime needs. Headlamps are popular for a reason, it's surprising how much you require two hands in the woods.
Fire Starter, Dry Wood, and Kindling – Starting a fire requires shelter from intense wind, small sticks or "kindling", paper, or cardboard to light the small sticks, and logs to carry on the glow after you have a sizable blaze. A fire starter helps significantly in the initial stages but if you have paper, it's not essential.
Pack Light, Cook Easy, Work Less – Bring up food that's easy to cook and has very little clean-up. Things like meat on a stick, handheld vegetables, and snacks are much easier and give you more time to canoe and enjoy the wild.
Test Your Equipment Before Leaving – Batteries, lighters, and propane run out. Things rust, and tarps get ripped. Tents fray and poles break. It's good to know the state of your equipment before a deep wooded excursion. Spending the time to check beforehand could save grief later. 
Temperate North American Hazards and Facts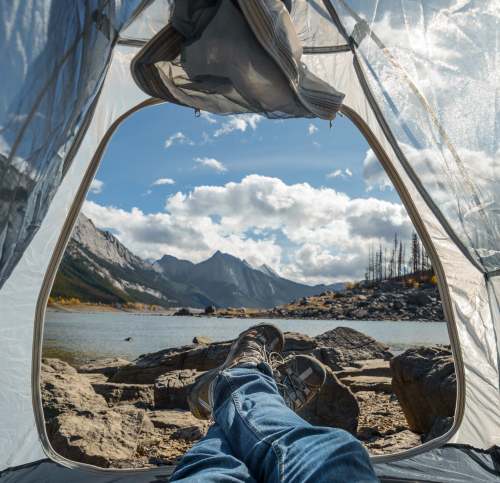 There are many hazards in the woods but we're going to cover the most statistically dangerous ones.
According to data from the CDC, Lyme disease is a large risk with over 200,000 cases between 2008-2019. Therefore, ticks should always be considered one of the largest threats to your quality of life, that's why we've started with, and written so much about them. Long pants and repellants have proven to decrease risks. And you should always check your furry friends after wild excursions. They are more vulnerable due to their insatiable appetite for long grass and off-trail explores'.
Tick Facts
Simply arming yourself with knowledge of tick species can avoid panic and overreaction. Rather than ruin your vacation at the first sign of a clinging insect, note which type it is and educate yourself with the facts, resources, and courses we've compiled today.  
Deer Tick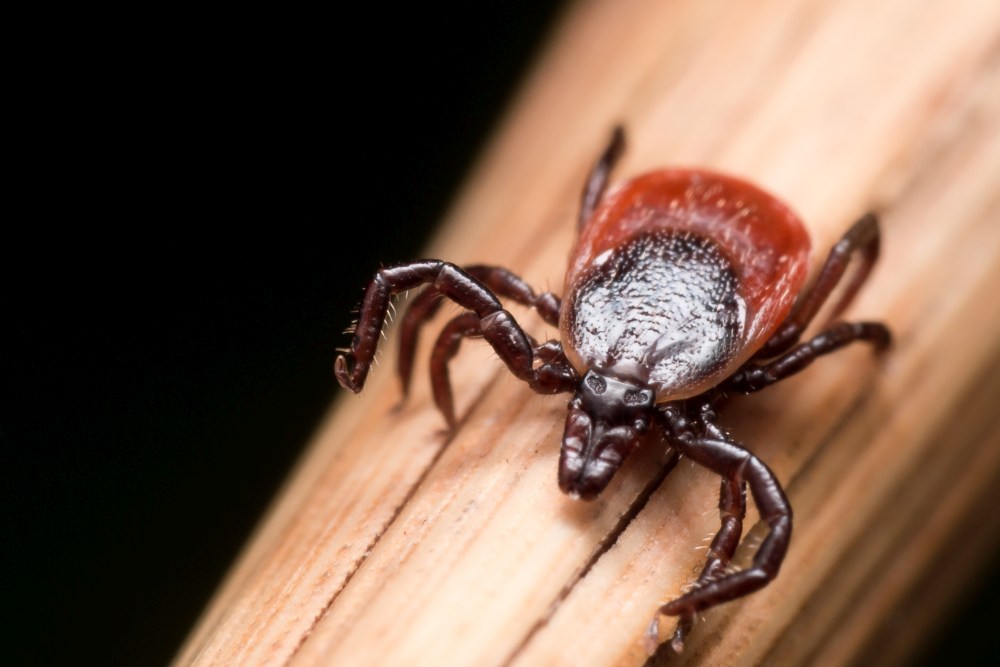 A deer tick is cause for concern if located on someone or a pet. Deer ticks carry bacteria that are known to cause Lyme disease in both Humans and Dogs. Black Legged Deer Ticks can be found in temperate regions in North America. They can be distinguished from the Dog Tick or Wood Tick by their lack of patterns. A deer tick has a dark red body with a black circular tear drop shape that tapers into its head. However, it should be noted that engorged or fully fed ticks are extremely hard to distinguish from species. The CDC warns that if you think you are showing symptoms of Lyme disease you should seek medical attention immediately.
Dog Tick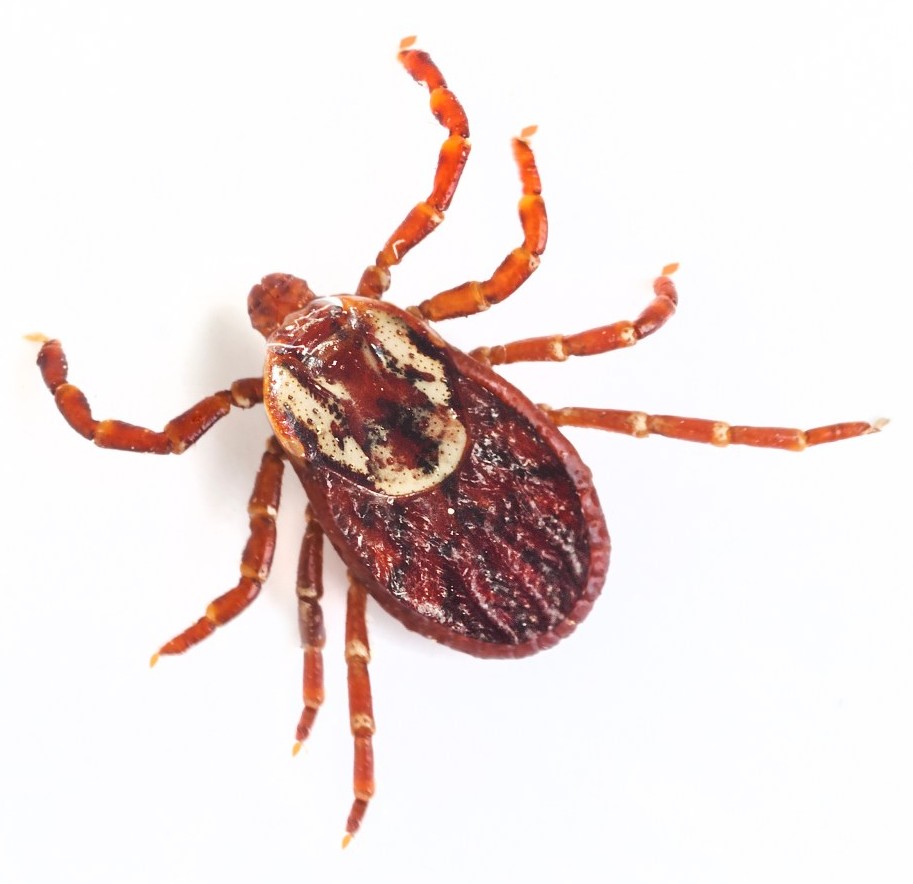 The Dog Tick despite popular belief can still cause chronic health problems in the form of Rocky Mountain Spotted Fever and Tularemia. Furthermore, it has more obvious symptoms. If you are bitten by a Dog Tick or you even find one near you or your pet, you should watch for a rash and seek medical attention if you feel a fever or dizziness.
Quick Tips for Ticks
Wear long clothing
Use bug repellents
Consider tick prevention collars or medication for pets
Review diseases and watch for symptoms of tick transmittable diseases
Tick Resources
These are just the most common ticks in temperate regions. For more on ticks and tick diseases consider these resources and courses:
Bear Facts
Statistically bear attacks are less common than Lyme disease, but they represent a more acute danger. Bear attacks in North America prove these animals can overwhelm victims with surprising speed and ferocity. From head-to-toe, bears are dangerous. Encroaching habitats and starvation have forced bears into regular confrontations with humans.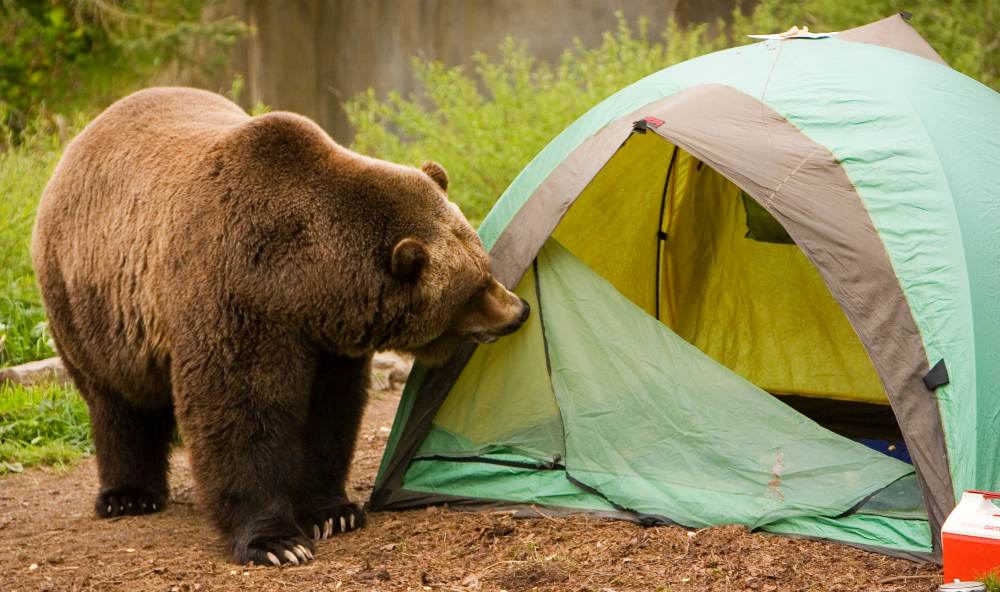 Bears obviously should be avoided and never fed or baited. You should also note that black bears can be aggressive and climb trees.
Bear Tips
If you come across a dead carcass, keep your distance, it could be guarded bear food
Lock food in coolers or vehicles to avoid attractive scents and luring odors
Watch vigilantly as you hike, make sure to look in the trees as well as bushes
Research the area you wish to camp/hike while avoiding dangerous sites
Travel in large groups, especially when camping with children
Keep pets tethered to trees and stay with them in order to guarantee their safety
Bring bear mace or spray in areas with heavy bear populations
Essentially, a good frame of mind is to consider the bear's point of view. A bear is a predator and, as such, is on the lookout for an easy meal. Never leave anything unattended that can attract a predator. Remember, they could be desperate.
Large groups, fires, noises, and adults will scare some bears and make your camp less desirable, but in remote areas, the chances of meeting starving adult grizzly bears are greater. This is why such areas should be avoided unless professional countermeasures can be implemented.
Bear Resources
There is much more to learn about bears. We merely covered the essential facts. Naturally, the more awareness you have the less likely a confrontation will result in an attack. With that in mind here are some more bear resources and courses:
Lightning
Statistically speaking, you have a 1 and a 1,000,000 chance of being struck by lightning in Canada. What those statistics fail to mention is you can increase those odds through lack of awareness and risky behavior.

Thunder is a great reminder that you are in striking range of lightning. Forget about what you heard in the past with the counting and gauging of distance; it has been proven that if you can hear thunder, you are at risk.
When at-risk you should seek shelter, but when camping a tent is your only shelter. So instead of running to a tent, your best bet is a fully enclosed vehicle. Believe it or not, vehicles are much safer than most options while camping.
If Someone Near You Is Struck by Lightning
If you witness someone struck by lightning, know that they will not be charged so you can approach. More than likely their heart has stopped due to the surge. Move them as little as possible due to third-degree burns and check for a pulse. If a pulse cannot be found, immediately begin CPR.
Tips for Camping During Lightning Storms:
You should always avoid camping in a thunderstorm but if you're caught in the thicket when the storm hits here are more tips.
Avoid water, if you're in a boat, seek shore and shelter immediately
Avoid high ground
Avoid tall, towering objects – trees, poles, metal shafts, even baseball diamond enclosures
Avoid power lines and electrical outlets, phone lines, and conductive cables
Seek shelter in a vehicle and relocate/park in a clearing to avoid falling debris
Lightning Resources
CPR Steps (Article) Note: only attempt CPR if no one else has proper training
Additional Camping Resources