Is LMS Software Right for Me?
It all started with an Excel spreadsheet. At first, there were a few employees who needed to take a training course, so a spreadsheet was created to keep track. A few more employees were added, a few more columns created. Over time, Excel grew. And grew and grew. And grew. 

Sound familiar? 

You may be asking yourself – how do I know if an LMS is right for me? Or maybe - do I really need an LMS?  

The answer depends on your goals, and where you are as an organization. It may be that you don't need to choose an LMS at all. Essentially, it will boil down to the size of your company and the energy required to keep track of your information manually. Because while an LMS will provide value to some, it is not a fit for everyone. 

This article will help you identify which category you fit into. But first, let's consider some of the main factors you will need to make your decision. 
Take stock of your organization, your workflow, and how you can make the most of your training program and recordkeeping by considering: 
Streamlining your training. Finding the right mix of training programs that deliver the information effectively while reducing resources – both human and financial – is key. For some, in class or in person training is needed. For others, online training or virtual options will work better. 

Data safety. Having your information live solely on a desktop or hard drive is not a great strategy. For a true peace of mind solution to your training recordkeeping, make sure you are using a cloud solution of some kind.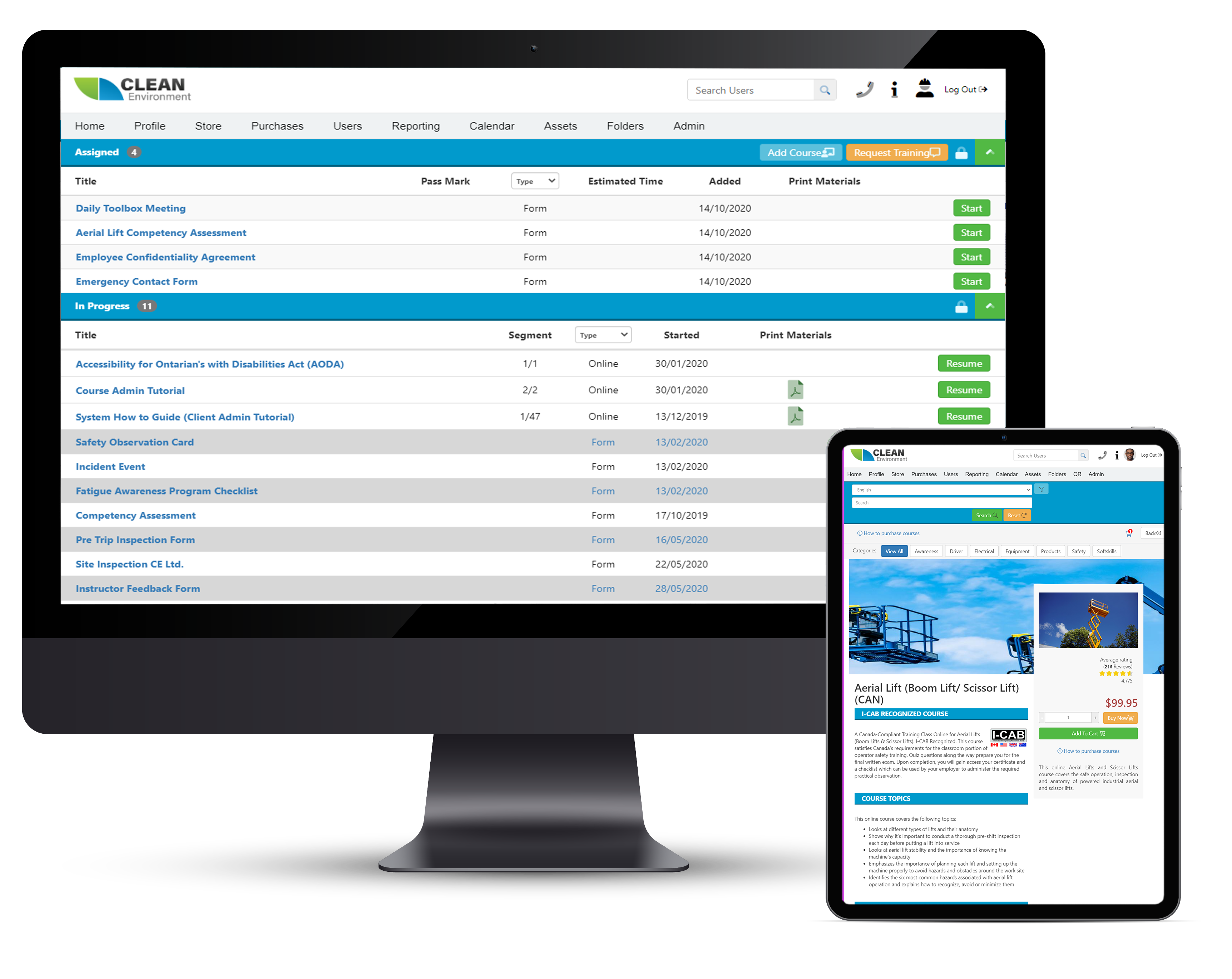 Consistency in training. Is your training program repeatable? Does it offer the same value every time you deliver it? Consistency can be a problem for some organizations when delivering orientation or upskill training.  
Tracking employee progress. Staying on top of employees training can be time consuming and confusing. Finding a solution to track this information will reduce a lot of stress and confusion, particularly as the number of employees or the number of locations grow. 
Regulatory compliance. If you are required to show compliance with industry or government regulations, your documentation system can be the difference between time-saving and time-consuming. 
ROI. The cost of a spreadsheet will be much less than the cost of purchasing an LMS. However, do not forget to factor in the time it takes for someone (you?) to manually track and enter all the information versus the added efficiency that an LMS can offer.  
Convenience. Allowing flexibility for employees to take their training can increase engagement. For example, smaller sessions offered instead of a day long course may result in better engagement and retention for staff. 

There may be other factors to consider, but this provides a great jumping point for you when planning your training and recordkeeping systems.
What does an LMS do for me? 
An LMS, or learning management system, will help with the delivery of online training courses, the management of data collection and storage, and tracking training course enrollment and completions. Some LMS systems will also provide access to pre-designed courses in addition to allowing you to create your own customized training materials.  

There is no shortage of LMS options on the market – more than 700 unique platforms and counting! What's more impressive (and potentially frustrating) is that no two systems are the same. Some are great for enterprise-level solutions; others work better for niche industries. If you choose to seek out an LMS, finding a solution that is right for you will require plenty of investigation and product demos. 
Do I need an LMS? 
Not every organization will benefit from an LMS. It is definitely possible to create your own training and management system using software you already use, and services that are free (or low cost).  
Excel spreadsheets seem to be the most popular option for tracking employee training and staying on top of expiration dates. Google sheets or other spreadsheets will also work. 
Cloud storage solutions like OneDrive, Google Drive, or really any other online storage solution works great to keep your files safely stored in an off-site, accessible location. 
If you need to create your own training videos, services such as YouTube will allow you to host your content and share it easily with new employees.  
Screen capture software is easy to find and generally inexpensive. Adding voice overs requires only a quiet room and a simple microphone (your computer most likely already has one).  
Elbow grease. With a bit of strategic planning and a willingness to work at keeping your information up to date, it's possible to successfully track employee information. 
When is the right time for an LMS? 
There is no right or wrong scenario that determines when an LMS would be necessary, and it will depend on your own unique circumstances. As a general rule of thumb, organizations with more than 50 employees often find it beneficial to use some sort of LMS as it becomes cumbersome to manually track everything as the employee count grows. 
Smaller companies may find the cost of an LMS prohibitive. Will an LMS make your life easier? Most likely, yes. Will the cost be worth the ROI? Perhaps. But in some cases, it will not. You'll have to decide if the increased efficiency is worth the increased cost.  
Larger organizations (50 or more employees) will often see a more distinct advantage to using an LMS. Employee orientations alone will require significant resources to deliver, and training large numbers of employees becomes tricky to coordinate and track. This ease of tracking, receiving automated notifications on training expirations, and the powerful reporting capabilities of a strong LMS makes it an easy decision for many larger organizations.  
The most valuable resource you have at your disposal is your time, and what you choose to do with it. Perhaps an LMS will provide you with more time to tackle other projects. Or perhaps your resources are better spent elsewhere. Only you can decide.