Allstar Enviro Safety
Arliss Levine is the safety advisor, trainer, and consultant for Allstar Enviro Safety which is a Calgary-based safety training company. Servicing Western Canada since 2000, Allstar offers 15 different learning programs and over 600 online seminars to help their clients build robust occupational health and safety programs. Owing to their diverse assemblage of courses and training opportunities, Allstar has remained a top choice in Western Canada.

Arliss has built her life around safety. She is authorized to serve as a trainer for Energy-Safety Canada, Red Cross, Built-Force Canada, and was actually one of the first female H2S (Hydrogen Sulphide) instructors in Canada. On top of that, she is CRSP (Canadian Registered Safety Professional) and NEBOSH (National Examination Board in Occupational Safety and Health) certified. With her impressive training background and credentials, it's no surprise that Arliss has steered Allstar to the top of the safety industry.
In the last few years, Arliss has witnessed concerning trends in the Canadian safety industry, most notably with the COVID-19 pandemic. Aside from the positives – like handwashing and upgraded cleaning procedures – Arliss sees a shift in safety that could be quite dangerous. As the number of on-site workers needed to be reduced or modified in some capacity, this caused remaining individuals to take on extra roles. This is especially troublesome as fatigue can cause individuals to temporarily lose their safety awareness. Despite these unprecedented times, the Allstar team has been diligent in keeping people trained and safe as worksites change.

The adaptability of the Allstar team is tied to their training approach. By running smaller class sizes, students build a personal connection with the information that may save their lives one day. In addition, sprinkling the course with humour makes them more enjoyable, and ultimately, memorable. This attention to the students' enjoyment has made Allstar a true success story and keeps clients coming back for more.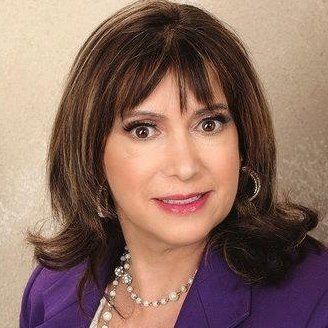 When thinking about the younger generation moving into the workforce, Arliss proclaims "one thing I always say to new people: if the company is picky, that's good. Be particular about where you work and get relevant experience. There's so much competition today so get as much training as you can to make your resumé stand out from the pack. Instead of an employer having to wait on you to be trained, you're already prepared to start. This makes you a preferred candidate."

Arliss explained that Canada used to be at the top of safety, but we're slowly losing international position. "To be competitive internationally, we need to bring our safety back up to the highest level. This can only be done by having well-trained people in all Canadian industries and spreading awareness about safety to others."

To back up her views on safety awareness, she also founded an additional company known as Allstar Leads to assist companies with their marketing and promotional needs. Arliss aims to help bring new clients to businesses, and in a way, bring more people to safety.


Allstar Enviro Safety continues to provide top-quality training to Western Canada. Arliss' extensive knowledge, experience, and credentials in the safety industry is what drives the Allstar to be the only choice for your safety training needs.