Learning Management System Key Features and Benefits
A Learning Management System (LMS) is a tool that was created to provide an online learning alternative to traditional classroom teaching. Learning Management Systems have transitioned into a sophisticated online training tool that carries out a multitude of tasks such as administration, learning and development programs, and training programs. It has revolutionized learning in industries around the world, providing companies with consistent, high-quality, easily accessible training that can be tracked and monitored to ensure the best possible results.
While training is important for every business, companies in industries such as construction, energy, transportation, and mining cannot afford to be sparing with safety training. Having a system that automates role-specific training courses ensures that you always have a competent, well-trained workforce capable of safely handling their job requirements. Online training is significantly rising in popularity and now with the COVID-19 pandemic, there is an even greater demand for distance learning. Investing in an LMS can help your company stay updated with its learning needs.
In this article, we look at the best Learning Management System features and benefits.
Features of a Great Learning Management System
1.User Friendly
A great Learning Management System will be highly user-friendly. Your LMS should be simple to use no matter your experience level with software or technology. Ease of navigation is crucial to users engaging with the system. A software system that is complex and confusing will create frustration and deter people from using it which means they may not finish their training on time and that could mean additional hours of lost productivity. Learning Management Systems with user-friendly interfaces provide the best results.
2. Mobile Friendly
Any Learning Management System should work equally well whether accessed on a desktop computer, laptop, tablet, or mobile phone. The website should be compatible for mobile use and be optimized to ensure the best possible experience.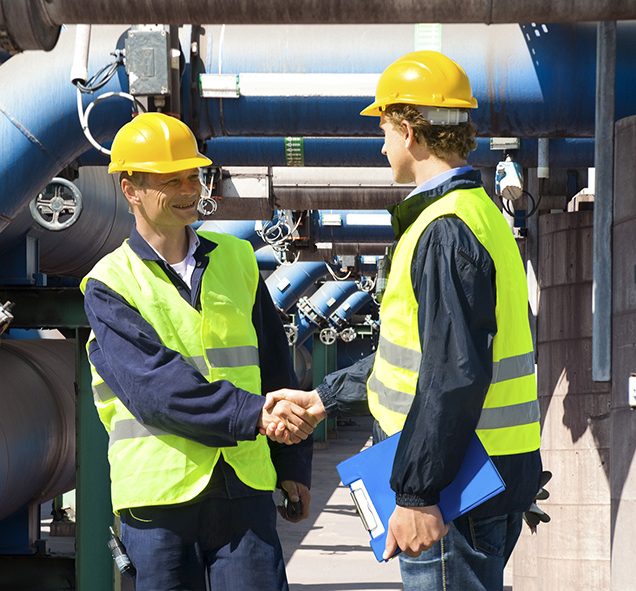 Some Learning Management Systems come with a corresponding app to allow for offline usage and accessibility in the field. An LMS app is a great way to keep track of your employees' training while providing them with a truly personalized and engaging experience.
3. Includes Reporting
Reporting is an invaluable LMS tool that allows you to see a visual report on how your company is performing. A top quality LMS will provide you with robust reports and the ability to easily identify any gaps in your employees' training to ensure the required courses are completed. It also informs you of any upcoming expirations, allowing you to take action to ensure there are no lapses in training. Robust reporting is one of the most important features of a great LMS.
4. Cloud-based
All the best Learning Management Systems are transitioning to being cloud-based, and with good reason. Hosting an LMS on your company server can be a complex and expensive option that is much more difficult to tweak and adjust. Cloud-based systems, on the other hand, come with a wealth of advantages, including lower costs, increased flexibility, greater security, and regular, automatic updates and upgrades. A cloud-based LMS is ready to go immediately with no lengthy set-up process and is also easily scalable, meaning that it grows along with your company. Having a cloud based LMS also means that your employees can access their safety training remotely without having to connect to the server in your office.
5. Include a Built-In Course Store
A quality LMS will come with a built-in store that allows you to browse, choose, and easily purchase training courses from inside the system. An online course catalogue will offer a wide range of high-quality courses from a variety of respected training providers. Having everything in one place simplifies the whole process and training can then easily be assigned to the relevant people and tracked accordingly.
Benefits of a Learning Management System
1. Provides Consistency
The best Learning Management Systems allow you to build and host your unique tailored courses and orientations. This enables you to create the most appropriate, effective types of training for your company specifically. In-house training is then delivered consistently to all employees who require it. In traditional classroom training, employees can receive different information depending on the instructor. With a great LMS, employees will all receive the same training or onboarding which minimizes confusion or incorrect information. Consistency is one of the biggest benefits of an LMS – the same, high-quality training delivered consistently.
2. Improves Company Safety
Choosing an LMS to handle your company's training needs can help to improve the safety of your business overall. Consistent role-appropriate training ensures that your employees are capable and competent which lowers the risk of avoidable workplace accidents.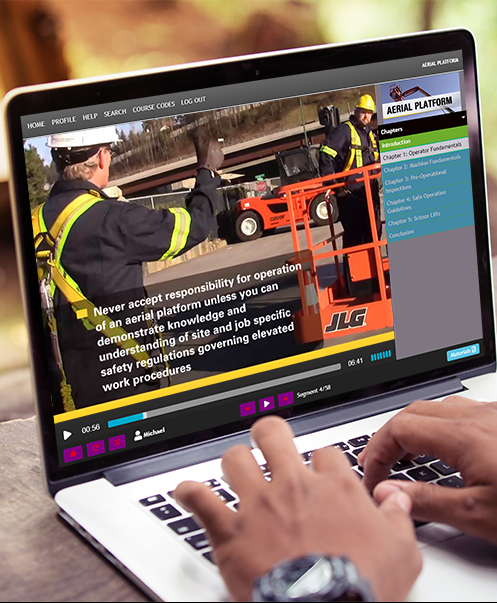 Reporting features allow you to spot any training gaps and resolve them quickly and efficiently. Expiration notifications ensure that an employee's training never needs to lapse. Being able to track training in this way helps greatly with company compliance and reduces the risk of injuries as well as reducing the chance of penalties if an audit takes place.
3. Saves Money
Learning Management Systems are incredibly cost-effective in comparison to traditional classroom-based learning methods. The costs involved in classroom learning can be significant, particularly if you have significant ongoing and recurring training requirements. There is the cost of the instructor, course materials, as well as any travel to the location. This type of training also requires administrative staff to enroll attendees and then file the training records. An LMS eliminates many of these costs and completes the administrative work that would otherwise need to be done manually.
4. Saves Time
Traditional learning methods require employees to be physically present in the classroom for training to take place. Depending on where the training location is, this might mean hours of travel or an overnight stay. This is particularly true if you have workers spread across several different sites. Online training can be carried out from anywhere, eliminating the need to be present in a specific location. Not only does this potentially save hours of travelling, but it allows the employee to stay at their work site rather than having to leave to go to a classroom location. Delivering training through an LMS saves not only money but a significant amount of time.
Learning Management Systems are fast becoming the most popular way to administer training to employees in companies both large and small. Some of the most important features of an LMS include being user and mobile-friendly and preferably offering a corresponding app for offline access. It should have robust and customizable reporting functions and be cloud-based for secure remote access, automatic updates, and lower pricing. You should also be able to find and purchase the courses you need via an online store built-in to the LMS. While an LMS will save you both time and money, it can also improve the safety of your company overall. The consistency it offers in delivering reliable top-quality training means you will have a competent and capable workforce less likely to be involved in accidents. Expiration notifications also mean you will be at a much lower risk of being penalized due to compliance issues during audits. All in all, these Learning Management System features and benefits make it easy to see why more and more companies are investing in an LMS for their training needs.