Top 5 Safety Risks When Boating
It is important to keep safety in mind whenever you are on the water, whether for work or recreation. Boating accidents accounted for approximately ten thousands deaths in Canada over a twenty year study by the Red Cross. To stay safe it is important to know the risks, so we have compiled the top five risks when boating along with some best practices to avoid those risks.
1. Alcohol and Impaired Operation
The number one most common cause for boating accidents is alcohol impairment. As an operator or driver it is your responsibility to keep yourself, your passengers, and other people on the water safe and out of harm's way. Operating while imparied affects the operator's ability to detect hazards as effectively and the body's general response times are significantly decreased. An impaired operator is more likely to engage in high hazard activities such as operating at increased speeds, not remaining far enough away from other people, vessels or structures and more.
Operators who avoid alcohol consumption and avoid the consumption of other illicit drugs or prescription and over the counter medicines are at the best mental capacity to operate a boat. Just like driving vehicles on the road, the operator should be treated as a "designated driver" and avoid alcohol consumption even if passengers may have enjoyed a few alcoholic beverages.
2. Drowning
The highest fatal risk of boating is the risk of drowning. The risk of drowning exists not just for operators, but also for passengers and other people either swimming in the water or in other vessels. Anytime passengers are going to enter the water, the operator should ensure that swimmers are wearing life jackets at all times. When a boat is in operation, it is also the operator's responsibility to ensure the passengers are wearing their life jackets in case they accidentally fall off of the craft and become submerged in the water.
Risks of drowning can be significantly reduced by always wearing a life vest when on the water. Wearing a properly sized life vest that is correctly fitted to the individual and is worn properly, is the best precaution to take to avoid drowning. Proper emergency planning for situations that involve individuals being in the water whether by accident or on purpose help all affected people be prepared and know what to do in a moment's notice.
3. Propeller Injuries/Accidents
Boat propellers can cause severe injuries including fatalities depending upon the circumstance. Proper precautions should be taken by passengers and the operator when the vessel is in operation and the propeller blades are engaged. Performing maintenance on propellers also has plenty of hazards that the individual performing the maintenance needs to be aware of. Inexperienced boaters who are unfamiliar with water depths can cause very dangerous accidents when propellers unexpectedly hit objects.
It is the operator's responsibility to keep people in the water safe around their boat, that includes not accidentally making contact with people in the water with the boat's propellers. Having the experience and knowledge to know when to engage or disengage the propellers is a key skill of a operator.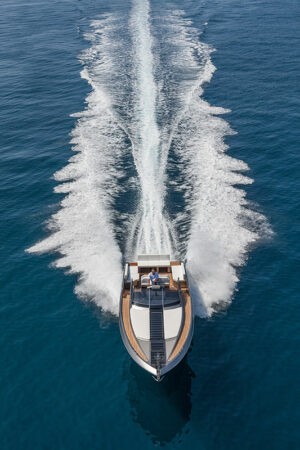 4. Inexperienced/Unprepared Operator
If a new boat owner operates their craft without proper training, it can result in devastating consequences for themselves, their passengers, or nearby individuals. Inexperienced boaters are often unfamiliar with the vessel that they are operating, which is a major hazard. Many new operators don't fully grasp the concept of a boat's inability to stop as quickly as a vehicle on the road without getting practice and experience. Inexperienced operators are usually not familiar with all boating laws and regulations, which exist to benefit the operator and help ensure the safety of the craft and its passengers. Boat operators should be proficient in their navigation skills.
All new boat operators should take training in proper boating safety best practices. Boat safety should be paramount and taken as a serious responsibility of the operator. When driving a boat you have certain responsibilities that the passengers will not have, so it is important they understand these. Taking training on boating safety will help operators become familiar with regulations and laws so they understand the meaning and purpose of them. Operator training can provide a new operator with the essential training that is needed to effectively plan for emergencies. Regardless of experience, boat operators should discuss emergency planning with all of their passengers before embarking upon their journey so that ground rules may be established and understood as a consensus, avoiding confusion when a real emergency occurs.
5. Equipment Failures
Inexperienced boaters also often do not understand the equipment of a vessel and how to safely perform basic maintenance if required. Just like cars on the road, boats require frequent maintenance to ensure safe operation. Equipment and inspections should also include inspection emergency preparedness safety equipment to make sure it all works in the event of an emergency.
Equipping a boat with proper safety equipment is key to effective emergency planning. Safety equipment can include extra life vests, flashlights, flares and flare guns, extra food and water, radios and much more. Prior to each time operating a boat, the operator should be performing routine inspections to determine if all equipment is functioning as intended and that there are no observed equipment failures prior to launch.
Online Training for Boat Safety
This Boating Awareness course helps to ensure the safety of yourself, your passengers, and others out on the water.