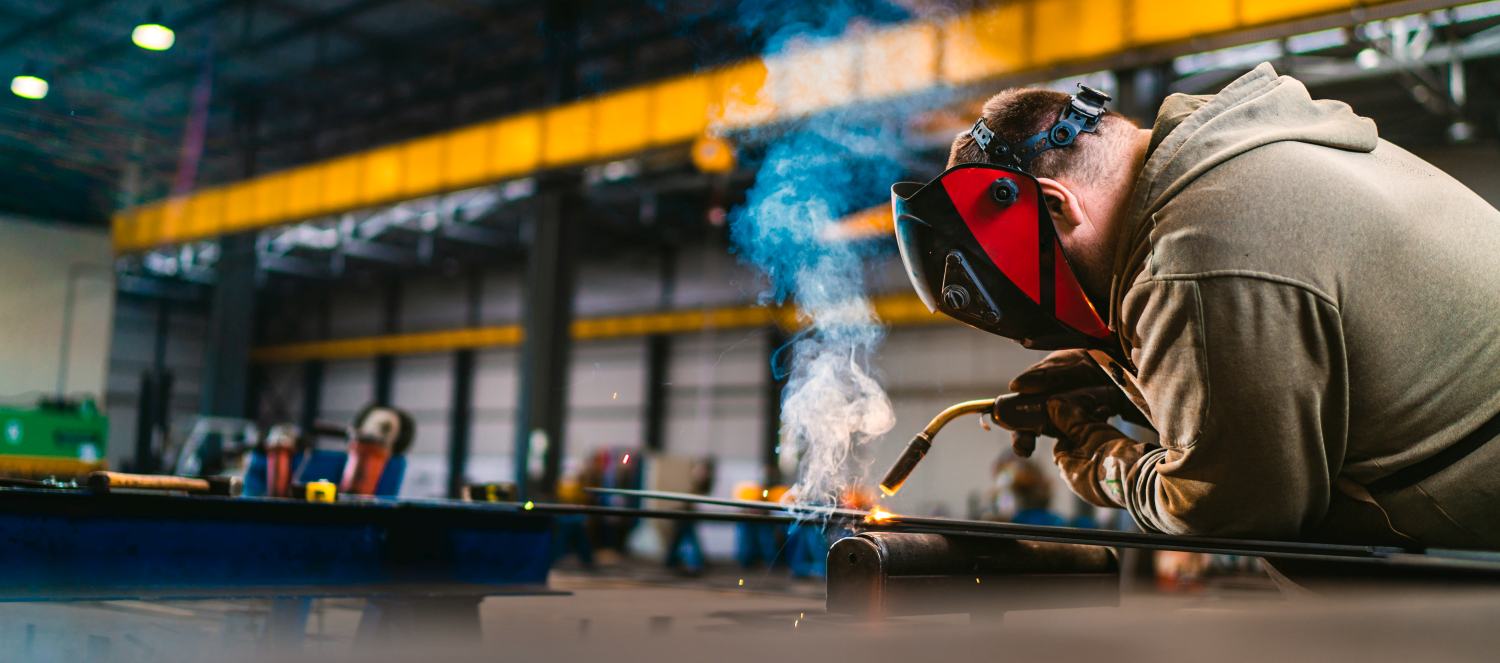 What is the Difference Between Workplace Accidents and Incidents?
Unfortunately, incidents and accidents can mean the same thing depending on where you are, so before you assume anything, it's best to take both these definitions as an unintended event that could have caused property damage, injury, or both.
However, others including the European OHS have separated the two as:
An incident is: an undesired event that could have caused property damage or injury
An accident is: an undesired event that could have caused property damage and did cause injury
So, the EU OHS defines accident to be an incident that resulted in injury. Meanwhile, the Canadian Centre for Occupational Health and Safety merely references the distinction:
"The term incident can be defined as an occurrence, condition, or situation arising in the course of work that resulted in or could have resulted in injuries, illnesses, damage to health, or fatalities.

The term "accident" is also commonly used, and can be defined as an unplanned event that interrupts the completion of an activity, and that may (or may not) include injury or property damage. Some make a distinction between accident and incident. They use the term incident to refer to an unexpected event that did not cause injury or damage that time but had the potential. "Near miss" or "dangerous occurrence" are also terms for an event that could have caused harm but did not." CCOHS
You won't be penalized for calling an incident an accident, but its clear incident is the preferred word in North America when referring to unintended or hazardous events in a workplace.
It's also worth considering, there are many who stray from the word accident altogether, for they feel it gives the wrong connotation. They argue the word accident implies that the issue is an uncorrectable, chance-occurrence.
So, depending on who you speak to, an accident is a more severe incident. But they both refer to an unplanned occurrence that could have harmed someone. Your best bet is to call it an incident and plan accordingly.
Incident [Accident] Reporting
When it comes to the workplace, people often use the word incident to describe a mistake or undesired consequence. Perhaps to create a distinction between car accidents and work incidents but regardless of why, it is almost always called an incident when referring to a workplace injury.
Likewise, whether you're speaking with CCOHS, OSHA, or EUOHS you'll need to fill out an 'incident' report, not an 'accident' report. They will want to know:
Details:

Details should be specific, precise, and if you documented two perspectives like a witness and a victim then both viewpoints should be clearly quoted. If you think something could have played a role in the incident then you should document it, whether you can prove it or not.
Evidence:

Gather as much evidence as you can, especially if someone was seriously injured. Any little thing could have contributed to the incident; therefore, you should document whatever you can via pictures, CCTV footage, and even hand drawn diagrams.
Validation:

Collect everyone who witnessed, was responsible, and could have contributed to the problem to sign off on all the information recorded. Anyone could have valuable insight that could help mitigate or eliminate the same risks in the future, it's crucial to speak to everyone.
OSHA has had great success with their Incident [Accident] Investigations: A Guide for Employers—note they wrote accidents in brackets, further evidence institutions are veering the nomenclature from accident.
OSHA stipulates that in the event of an incident, you should preserve and document the scene, collect any more information, determine root causes, and implement corrective actions.

Reducing Incidents or Accidents
Reducing your accidents requires acknowledging every incident, implementing proper training, improving contradictory cultures, altering procedures, and installing creative leaders.
This can be a tiresome endeavor and there's no shame in reaching out to software for help. Not only is there a great variety of incident reporting software, but there's also some that can streamline other parts of the process as well.
For instance, if you find that it was inadequate training to blame, one of our seventeen hundred courses could help. Furthermore, with Training Matrix software you can have your employees automatically assigned the required training for their role.
You can also reduce your persistent problems from equipment failure with asset management tools. Walk around assessment paperwork can pile up, that's why having it all stored in the same virtual secure cloud system can save paper, time, and money. Not only can your staff access it anywhere they have an internet connection, but they can also request repairs and decommission assets quickly to avoid unsafe operations.
Another great way to reduce risks is to hold frequent toolbox talk meetings and reward people for bringing up potential hazards. You should reward this behavior because it's not automatic. Some people feel like a burden for bringing up oversights and minor hazards. But these require attention and are often overlooked by leaders.
Finally, as we mentioned earlier, you need to install influential and creative leaders. We elaborate more on this in this article but essentially you want leaders who have experience working the tasks your new recruits are training for. They need to have perspective, and with perspective they can use influence to guide the new crop of employees to a safe productive future.
So, is it Accident or Incident?
In conclusion, whether you call it an incident or an accident you still need to address it and learn from the lessons you discover. After all, some incidents are just a preemptive warning, and something that happened once with minor consequences can happen again with major consequences in less ideal circumstances.