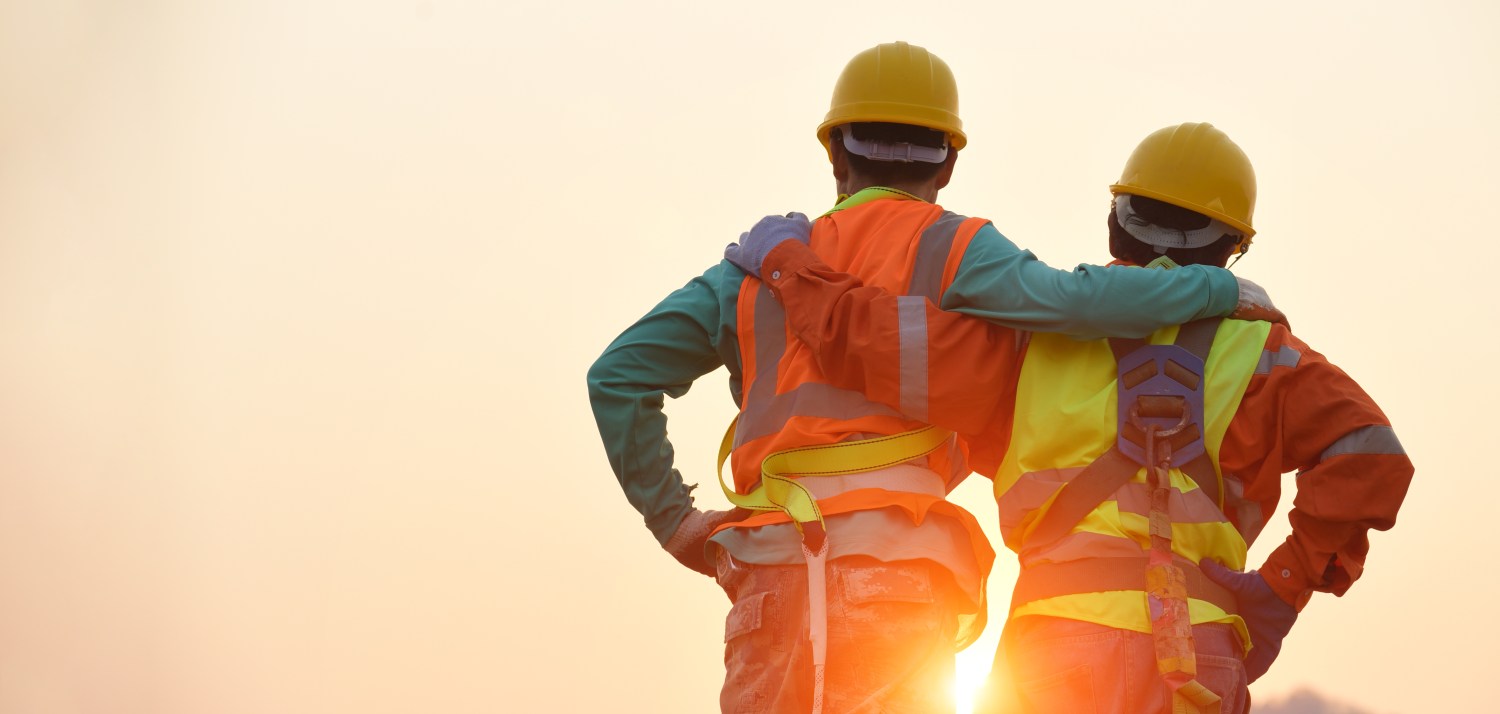 Can you Shape Workplace Culture?
Culture is very natural, and like many things natural, it is self-governing and is impressively hard to force, cultivate, or change. However, it's not impossible, and with the right procedures, we can coax culture. Today we will discuss and compare examples of successfully coerced culture and how it can influence company image.
Culture
Many people think of workplace culture as the general atmosphere at a company; do people joke around frequently? Are people focused and working hard? Are people stressed and engaged in political maneuvering? These are often the kinds of things we attribute to workplace culture. However, a more precise definition is that culture helps create predictable decisions to common problems. These decision frameworks are tacitly passed down to newer generations. To simplify this, we can say that culture is a common answer to questions and problems a group of people are commonly exposed to. These questions can include "should I follow the safety procedures, or ignore them?", "should I make a joke, or keep it to myself?", "if I am bored do I surf social media or try to focus on my work?" and many other similar questions. Your company culture is what helps employees quickly answer these sorts of questions.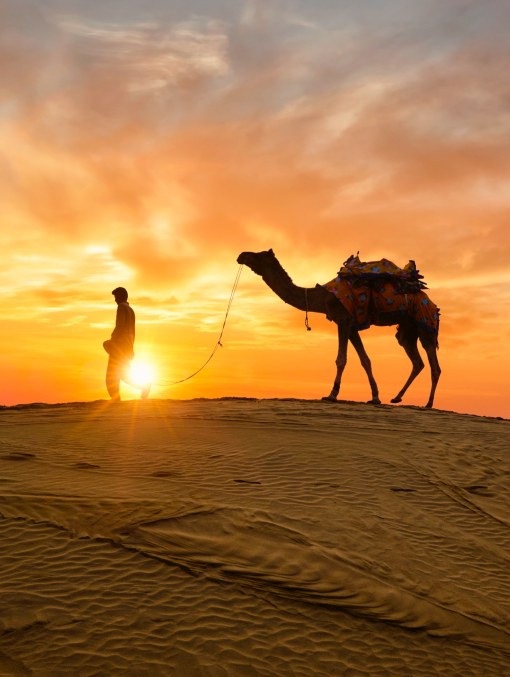 For general cultural context, let's look at other examples: Bedouins are a group of nomadic people who have developed a myriad of clever procedures to deal with the harsh environment found throughout the Arabian Peninsula and the surrounding regions.
We can claim the clothing they adopted is now part of their culture, yet it first started out as an intuitive solution to their environment.
Thought Provoking Fact: When a Bedouin dies, their clothing is left atop the grave to supply any needy passerby with clothing. This procedure highlights more than just the cultural clothing, it also shows and teaches a proclivity for hospitality as well.
A different perspective of culture would be energy companies' safety culture. Energy companies embraced a safety culture to avoid catastrophes. They understood before most the power of culture and its ability to influence every process. This could be due to the incentive. If something goes wrong in one of these industries, it could have far-reaching, dire consequences.
The Western Nuclear Industry in particular had to develop trust for their product under intense scrutiny. They had to convince towns, countries, courts, and leaders this was a safe choice despite the contrary evidence. But before all that, they had to convince themselves and their staff something that powerful could be controlled and harnessed. Starting with a safety culture in this industry was crucial—for culture has the power to override rash decisions and clearly define a goal for the end product. Their end product is full of checks, balances and redundancies, while all of their policies and procedures reflect the safety culture they began with.
The safety culture in these companies is at the forefront of every decision. It permeates into every gasket, every valve, and every decision technicians make.
Subculture
Subculture usually refers to subsets within a culture. In other words, unique cultures that can still be associated with a larger culture.
"When organizations grow and mature, they not only develop their own overall cultures, but they also differentiate themselves in many subcultures based on occupations, product lines, functions, geographies, and echelons in the hierarchy" (Schein 2009, The corporate culture survival guide vol. 158: John Wiley & Sons)
Guiding Your Culture
When molding a culture, one must think of many ramifications. We'll elaborate on these in the next section, but you should think about the message you are conveying to your patrons. It's true, many successful cultures developed at work barely meet the customer. However, it's always useful to imagine the ultimate reach.
Culture can become a free PR firm if done correctly. In order to achieve an autonomous type, we need to understand mitigating factors. Culture is a tool for leadership, but it is also a part of us. In order for your employees to care about culture, you need to keep it human and always associate it with every facet of your workplace. Otherwise it can easily be:
Contradicted
Unsupported
Or ignored
Practical Culture
Let's say you want your company to emphasize quality, then you should convince your staff to make sure everything is perfect before being sent out. Now, you could do this solely with procedures. Or you could hire quality control people to check everything your production staff creates.
Or you could implement procedures that harmonize with your culture, like having your staff test the equipment after production. Involving people in different parts of the process gives them a clearer picture of the fundamental goal.
As we all know, quality takes time. We also know, sometimes staff get forced to work harder and faster. When that quality vs quantity boundary gets pushed, employees can lose sight of your initial culture emphasis. Which was quality.
If they cut corners to meet new deadlines, then your whole quality mantra has been washed in necessity.
Is this a cultural problem or procedural? The answer is, it's both.
If, for instance, you held company meetings and correlated some sales referrals to the production team, they would have a better concept of the importance of their actions. Better yet, they might even care about the next product they assemble. They might even say to a supervisor, hold on, I need to double check all those wires.
Your culture should encompass every single decision in order to become an accepted culture.

On the contrary, if a pizza company guarantees thirty minutes or free, it could cause cultural ramifications.
If there is a customer on the outskirts of the city, then their pizza may be barely cooked and shabbily constructed, all due to the forced constraints of the corporate promise. Furthermore, the employee could slip on the floor and injure themselves due to this simple promise that governs the pace and attitude of all the staff that adhere to it.
The pizza company is a perfect example of a promise, or blanket procedure that changed the culture. Now the company has an agile culture that could be corrupting referral sales.
Promises or procedures can create their own culture. That's why developing a clear company motive or culture can bring attention to procedures that contradict the founding principles of an organization.
Procedure Beget Culture
So if you've stuck with us, you should now have a grasp of cultural influences in our industries, and more importantly, vital context. Culture is an autonomous way of passing wisdom and knowledge while harmonizing goals.
Procedure on the other hand is targeted and its lessons can sparsely be brought to other problems.
Your procedure should always be written with your main culture in mind. Your procedures will therefore beget culture.
You must look at your leadership as ways of extending your cultural goals to your staff who don't necessarily care if you sell more or fewer packages that year. You must also incentivize your culture wherever you can.
Incentivize Cultural Spread by:
Holding Staff Meetings:

Allowing staff to converse with each other will bond them and discourage subcultures from deviating from your dominant culture. It's also a perfect time to reiterate your cultural goals, but remember, if your procedures contradict your culture, then you might as well not mention your cultural dreams.
Vetting Procedures:

Like we mentioned above, you can't cultivate your culture without harmonious procedures. Make sure your procedures echo your goals and communicate your values to your employees, leaders and, if possible, patrons.
Explaining Why:

Many humans are very clever despite their appearance, status, or role in the company. These people consume culture in a different manner than say someone just trying to do a good job. They can understand your overall goal and they will often attempt to achieve it given the right circumstances. When you say, "we want to focus on quality because that increases referrals and referrals are the key to more sales," they will not only hold themselves to your cultural goals but others around them. Not only that but you have a genuine goal people can resonate with. These people might influence others to buy your product –something the age of affiliate marketing has proven time and time again– you could also find that your best salesman was on the assembly line the whole time.
Vetting Leadership:

Sometimes the hardest worker is chosen for leadership, and they might not carry the traits your culture requires. You must explain your goals and discover how well your leadership is promoting that culture. Your culture should influence every aspect of the company, if it doesn't then you must rely heavily on procedures, and procedures can be patronizing. Make sure your leaders are telling people what needs to be done rather than how to do it. For one is empowering and can proliferate culture whereas the latter should be used only when needed.
Conclusion
Procedure and culture are different beasts, but they are certainly married. They relate to each other more often than not. If you have a strong, consistent culture, then you need fewer procedures.
With fewer procedures, your employees will feel more empowered, which incentivizes pride in their work. A proud employee who has a clear understanding of their superior's goals can do wonders.
Employees who feel part of a compassionate culture will want to proliferate and share it with others. Good people attract other good people and before you know it your team will become a community. A community that is naturally incentivized to growth.
Written by Jordan Kovacsik – BIS team member, author, and safety enthusiast who worked in the steel industry for a decade.