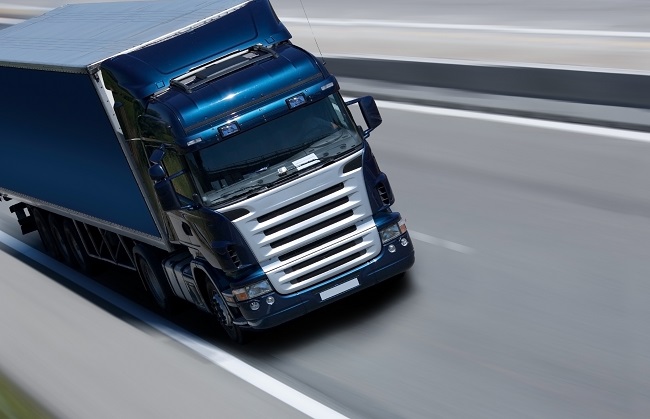 10 Benefits to a Driver Information Management System
It's no small feat to track and manage the various governmental requirements needed to keep your drivers up to date on their certifications and training. The right information management system simplifies tracking and training large numbers of drivers so managers can focus on other important tasks. A comprehensive Driver Information Management System will allow businesses to automatically assign required training to drivers based on their location and division using its integrated training matrix, upload existing tickets and certifications, and send alerts to drivers and managers for pending training expirations. Ready to learn more about these and other benefits that come along with an effective Driver Information Management System? Read on.
Train Easily, Consistently, and Securely

Keep your drivers compliant with federal and local regulations with on-demand or pre-paid access to driver training courses from a large central course library. This helps ensure all of your drivers receive the same high-quality training. Have you created your own driver training courses? A quality Driver Information Management System will allow you to upload them and effortlessly assign them to your drivers individually, based on their division, or according to the location of their home base. But if they complete it online, how do you know your drivers are the ones who completed the training? A virtual proctoring option will use the webcam in their computer to verify their face against government issued photo-identification and can record them as they complete their training.


Reduce Paperwork Clutter


Do you enjoy processing, sifting through, and storing endless stacks of paper? Didn't think so. Scan and upload all of your drivers' historical paper-based documents into the Driver Information Management System so that they can be kept organized and securely stored in the cloud for easy on-demand retrieval when needed. What about your drivers' training certifications that have been completed elsewhere? Upload them directly into the system for safekeeping so that you have their entire training history.


Digitize Documents and Forms


Now that you have an effective way to deal with all of the paperwork created previously, how do you stop new paper flow? Use built-in, intuitive, drag-and-drop digital form technology to easily replicate and replace all of your drivers' paper forms: incident investigations, hazard assessments, competency validations, COR audits, equipment inspections… and the list goes on. Not only can you stop the paper flow, but your drivers' can complete and sign their forms with or without access to Wi-Fi from wherever they are and the Driver Information Management System will take care of reminders to help ensure the forms get completed the first time and on every renewal date.


Streamline New Hire Onboarding


Every new employee needs to complete all required training and forms. This process often requires a lot of administrative effort, a variety of experienced instructors, and availability of training facilities. What if you could make that process easier, more efficient, and less costly? Imagine assigning new hires the training and forms they need to complete and having them finished before the new hires step foot on the worksite; enabling the new hires to upload and submit their own prior training records and certificates for supervisor approval; and using the new hires' own computer webcam to capture their picture so you can have an employee ID badge ready for them on their first day!


Ensure Drivers are Fully Certified


Government regulations require drivers to complete mandatory training on topics including Daily Trip Inspections, Weights & Dimensions, Cargo Securement, and Hours of Service. Not only do drivers need to be trained, but they need to be tested and their tests and certificates, containing a list of topics covered, must be kept on file. Manually assessing the training for your drivers' required certifications is a time-consuming and potentially highly error-prone process that can put your organization at risk even if just one driver ends up offside. With an advanced Driver Information Management System, you can use the built-in training matrix to set up certification programs for which you can stipulate required training topics, set the order of completion, and even specify which courses by which training providers you accept as part of the certification program based on, among other things, the topics covered. Worrying about missing certifications quickly becomes a thing of the past.


Be in the Know with Notifications


To assist in compliance efforts, an effective Driver Information Management System allows for automation of email notifications to your drivers, their managers, and administrators so everyone is made aware of any current training deficiencies and alerted in advance of any training expirations so necessary actions can be taken. This provides you with one more valuable tool in your ongoing compliance efforts.


Identify Training Deficiencies


Effective Driver Information Management Systems provide summarized information in easy to access reports that identify any drivers with gaps between their required and completed training. This gap analysis report not only identifies the drivers but the specific requirements that have not fulfilled. This detailed information allows for immediate follow-up and rectification of the situation.


Create Customized Dashboards


Advanced Driver Information Management Systems offer flexibility in their reporting and allow for endless customization of your personal dashboard so you can see the information that is important to you at a glance and on demand. For example, you can include in your training matrix in your reporting dashboard for one location and have another training matrix summary next to it displaying results for another location or you can put the driver information widget on top. There are two main views in the reporting dash board that are important. One is the training matrix summary that display driver training compliance in a glance and the second is the Driver Information widget that will provide a summary of what information you need from each driver to complete their driver file. This could include a copy of their abstract, license, their work history, traffic violations, medical, and you can even request a release form from them for the storage of this information.


Make Driver Files Accessible


Companies need to be able to have their drivers' records accessible for compliance officers from anywhere their drivers may be. Traditionally, drivers' records, including their training certificates, might exist at one physical location but nowhere else. A Driver Information Management System reduces the logistical headaches associated with traditional paper filing systems and puts driver records when and where they are needed by making them accessible from anywhere.


Be Mobile

Finally, with your drivers on the road, you need to offer them a solution that is as mobile as they are. With a mobile compatible Driver Information Management System, regardless if your drivers need to complete training requirements, fill out forms, access their records, or sign documents, they can do it all on the go on their smartphone or tablet.
Conclusion
Driver Information Management Systems can take the hassle out of compliance management—but don't just take our word for it! Jason Graham, the Director of Safety with Pacific Western Transportation with over 25 years of experience in the transportation industry, speaks very highly of the ease and peace of mind he gained using the system. He reports BIStrainer, a leading driver information management system in Canada, is a: "Great Canadian local product that you can use across the world. Shop local and receive world-class service."