Technology, Mental Health, and Leadership
According to the 2020 Report on Work Fatality and Injury Rates in Canada, there were 1,027 casualties across all provinces and territories in 2018. There was an increase of 76 fatalities for 2017, and data for 2019 will be published early this year. The report is published annually by the University of Regina, using data from the Association of Workers' Compensation Boards of Canada (AWCBC). Lost-time injuries are also a topic of concern, and 264,438 were reported for 2018.

In 2020, COVID-19 brought an additional challenge in terms of workplace safety. However, social distancing accelerated the use of technologies that bring permanent benefits, such as video conferencing software. Companies are also more aware of the importance of safety at work.
According to the Construction Safety Association of Ontario, an OHS program only represents 2.5% of project costs, and accidents cost 6-9% while having a possible human impact. Safety leadership helps companies remain competitive.

Here are a few of the exciting trends for 2021 for Occupational Health and Safety:
1) Smart Personal Protective Equipment
Personal protective equipment provides an extra line of defense against worksite hazards. Workers must be aware of the minimum PPE required by law, which varies depending on the industry and local regulations. Wearable technology is a promising concept, which combines PPE with sensors and connectivity features. For example, smart PPE can detect hazards that are not perceived by workers, and provide audible or visual warnings. Sensors can also be used to monitor heart rate and fatigue, reminding workers to take breaks when necessary. In the wake of the COVID-19 pandemic, another promising concept is adding proximity sensors to PPE. This way, workers can be reminded to spread apart if they forget about social distancing.

2) Top-Down Leadership
Safety leadership starts from the upper management. Supervisors and workers can follow regulations, but executives have the authority to make safety a company priority. In other words, they can create a culture where safety is a normal part of doing business. Online safety training is a useful tool for companies since employees can learn at their own pace and schedule. Also, there is no need to gather personnel in a classroom, which could potentially expose them to COVID-19. Online courses are also approved by many jurisdictions, as part of the mandatory safety training for workers.
3) Mental Health Recognition
OHS has traditionally focused on physical protection, but companies are becoming aware of mental health and its importance. Safety leadership also means caring for workers as people, and 2020 was a particularly difficult year due to the hardships caused by COVID-19. Actually, mental health is one of the performance areas in the WELL Certification for buildings. Depression and anxiety alone cost the global economy more than 50 Billion $CAD per year and reduces the quality of life for the persons who suffer from them. When a company ignores mental health, the consequences can include lower retention and higher absenteeism.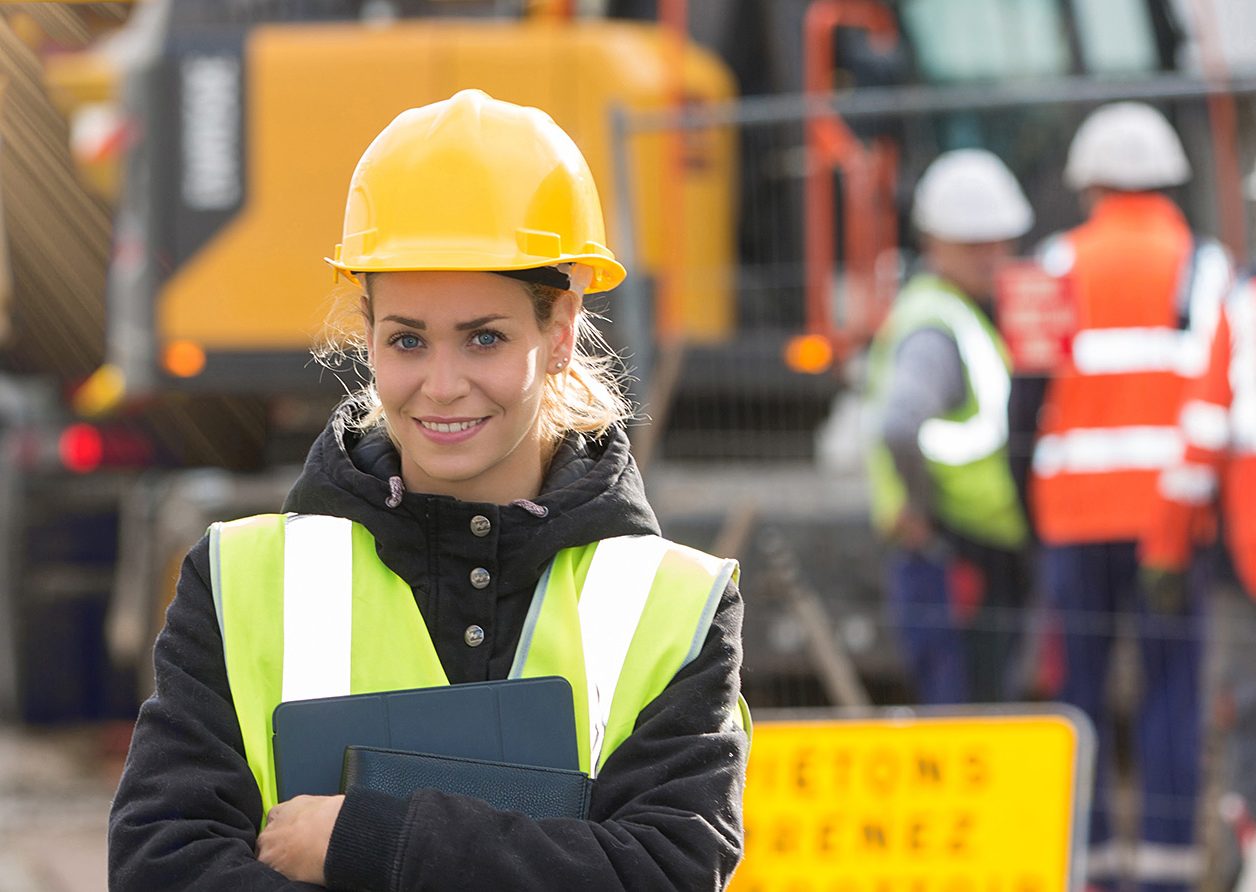 4) Increased Safety Professionals
Organizations are giving more importance to OHS, but workplaces will not become safer on their own. For this reason, the services of safety professionals are now in higher demand. Workers and supervisors must be informed about the latest safety trends and technologies, and many worksites require a dedicated safety manager. Companies can hire external consultants to develop a safety program, but ideally, they should develop safety leadership in-house. Consultants can help train personnel, but they cannot be involved in workplace safety every day. Occupational hazards are always present, and companies must be capable of managing them internally.
5) Prevention Over Detection
Letting accidents happen is neither ethical nor financially viable. As mentioned above, accident costs are around three times higher than safety costs, and their consequences include crippling injuries and fatalities. Companies save lives by investing in accident prevention and being proactive, but they also get a measurable return on investment. The benefits of preventive maintenance are well known in heavy industries, where hazards are encountered daily. However, this mindset is now expanding to other business sectors, even those that are not associated with dangerous workplaces. With COVID-19, many companies had their first experience facing a major hazard.

6) Employee Feedback
A top-down approach can help create a safety culture in an organization. However, employees who interact with hazards on a daily basis can provide the best feedback to improve safety programs. Some benefits of employee feedback include:
Identifying aspects of a safety program that are challenging to deploy.
Identifying workplace hazards that are not addressed by the safety program.
Identifying areas in which the company lacks safety training.
Surveys are useful for gathering information, especially when conducted digitally, and when they ask relevant and simple questions.
Conclusion
Occupational health and safety trends for 2021 include an increased use of technology, recognition of mental health in OHS programs, and shifting from a reactive to a proactive approach. In general, there is growing awareness about workplace safety among companies, and the role of safety professionals will expand at all organizational levels. To create safer workplaces, companies can focus on adopting new technologies, providing OHS training for their personnel, and safety leadership.