10 Key Benefits of Safety Training
Online training, or e-learning, is a form of instruction that takes place on a computer with access to the internet. It typically involves a variety of multimedia elements such as animations, graphics, voice-over narration, and videos, all used to deliver course material on a specific topic. Course content is usually presented in manageable, logical blocks followed by real-time feedback through the form of quizzes or tests.
Many online programs don't set any time limits for course completion, allowing students to work at their own pace. Course progress can be saved at convenient intervals, and students can review material before testing. In this way, online learning is flexible, allowing users to stop, start, and repeat as necessary.
Using online training to deliver a safety curriculum is a growing practice that benefits both employers and employees alike. Over the past decade there has been a huge surge in the use of e-learning as a means to provide safety training to employees in a variety of trades. Over 40% of global Fortune 500 companies now utilize some form of online training.
The Top Ten Reasons Online Training Works
Here are ten of the most important benefits of online safety training:
Accessibility – Employees can be trained anywhere, at any time, and at their own pace. Training can be offered to staff spread across multiple locations and time zones. Course material is always accessible online, so there's no need to schedule special trips or block off large parts of the day to participate in a learning event.

Increased Productivity – A report by IBM stated that online training can boost productivity by up to 50%. In fact, for every $1 a company spends on training, they can receive $30 worth of productivity gains. Unlike conventional classroom training, online training allows faster learners to complete their training sooner, enhancing productivity. In addition, online collaboration can link teams across multiple worksites to problem-solve challenges in real-time, or instantly connect teams to subject matter experts from any part of the world.
Cost savings – Online training is significantly less expensive than classroom training. Companies no longer need to spend money on employee travel, classroom rentals, car rentals, and hotel rooms. Online training is a greener, more sustainable option, particularly during economic slow-downs. In addition, with increased cost savings, employees need not be as restricted in the number of training programs they can access over the course of the year.

Better retention – The average learner's retention can be as low as 10% when listening to a lecture or reading course material. Studies show that engaging, interactive online training can increase learner retention to greater than 70%.

Consistency of message – Online training courses ensure a standardized delivery and content. Every employee sees the same material, hears the same messages, and is tested in the same way. Consistency in training ensures employees are compliant with legislation, understand the company's policies, and their role within the company. If employees know and understand the company's safety procedures, there should be fewer time-loss injuries.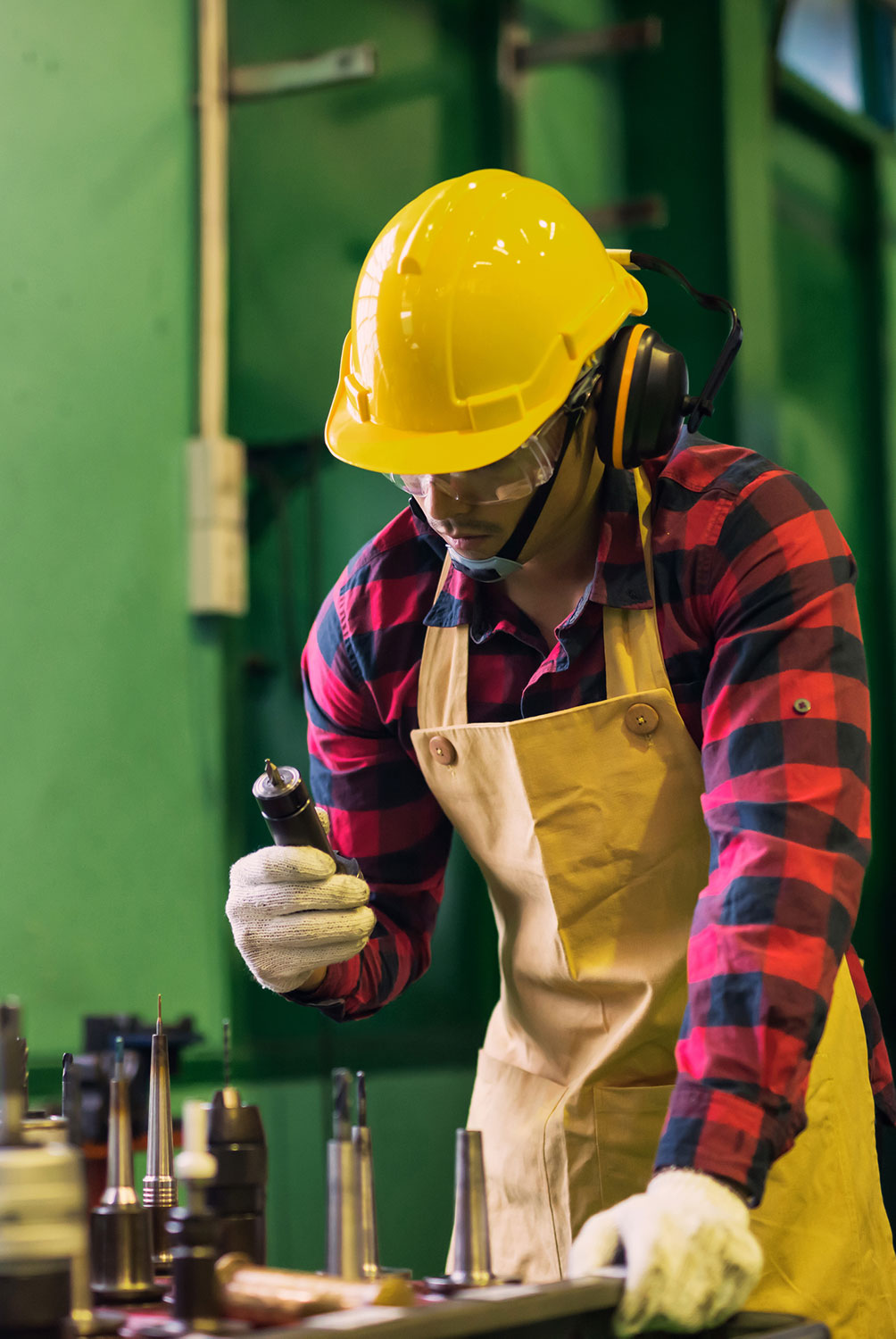 Convenience and flexibility – Online training allows employees to balance the demands of work and home and optimize down times. For example, employees can participate in training when there is an unanticipated disruption in work or when they are working from home. Most online training programs allow for students to save their progress and pick up right where they left off, and it doesn't matter if they're using a computer at work, at home, or on the road. E-learning lets students come and go as their schedule allows.

Responsive and relevant – Online training helps companies keep current with the fast-paced changes in their industry. Online course content is highly relevant, with the most workplace safety management best practices. Using online training also ensures employees are given increased access to the subjects they are most interested in, not just those that would benefit them at work.

Immediate – Online training is just a click away. Once an internet browser is open, the employee can get started immediately, quickly engaging with the material right where they left off from their last session.

Track Progress – A student's progress through their online training curriculum can be tracked. Some training applications even give employers an opportunity to customize the reporting tools to suit the company. Safety training specialists can help employers track training and gather the data they need to ensure all their employees are receiving the mandatory training required for their field.
Fun – Today's online training uses dynamic multimedia content to captivate learners and keep them interested in the program. Applying advanced educational design elements in online training engages learners and keeps their attention. An attentive learner retains more and is more apt to recall key information.
When Does Online Training Work Best?
The benefits of online training are plentiful, but is it effective? Do students learn better if they study online?
In 2010, the U.S. Department of Education undertook a study of online learning. They concluded that students who took all or part of their classes online did better than those who took the same courses in traditional face-to-face classrooms. Two factors seemed to make a difference: learners who spent more time on their courses did better, as did those learners that "blended" online learning with hands-on experiences.
The age and ability of the students also makes a difference in how well online instruction works. Superior results from online learning are most evident in older learners, as opposed to students in K-12 classes. In addition, low-achieving students do better with traditional classroom delivery.
In considering adult learners, and particularly those working in the trades, the most important factor in determining when to use online training is the student's level of knowledge. If an employee has already taken training on a particular subject and just needs a refresher, then online training can be a more effective alternative to a classroom-based training program.
Experts recognize that online training doesn't always deliver all the information employers need employees to know. In many industries, employees have to touch and manipulate equipment to truly get a sense of their job-related activities, and the correct and incorrect way to do things.
The good news is, training doesn't have to be delivered in an either-or fashion. Blended training combines hands-on learning with an online component. For example, before attending a hands-on training session for 'Fall Arrest', an employee may benefit from some online awareness on the topic ahead of time. In this way, the online course material complements the practical training.

Conclusion
Millions of people are taking advantage of online training, teaching, and learning opportunities. From home schooling to safety training, e-learning is raising the bar for cost-effective, accessible, and quality education around the world. Using a combination of online training and face-to-face delivery is extremely effective, and a practical solution for safety training across most industries. Online safety training is a win-win for both the employer and employee and opens the door to affordable, fun, and effective life long learning.