Discovering Learning Management Systems
Common Safety Hazards at Work
There are many safety hazards that can cause harm and lead to injuries in the workplace. All responsible employers are aware of their duty to care for their employees, and will manage the workplace effectively, implementing the proper injury prevention measures needed. One important measure to manage risks is providing safety training.
The Canadian Centre for Occupational Health and Safety identifies the most common safety hazards at work as:
Electricity
Ladders
Machinery
Tools
Forklifts
Platforms and scaffolding
Materials handling
Driving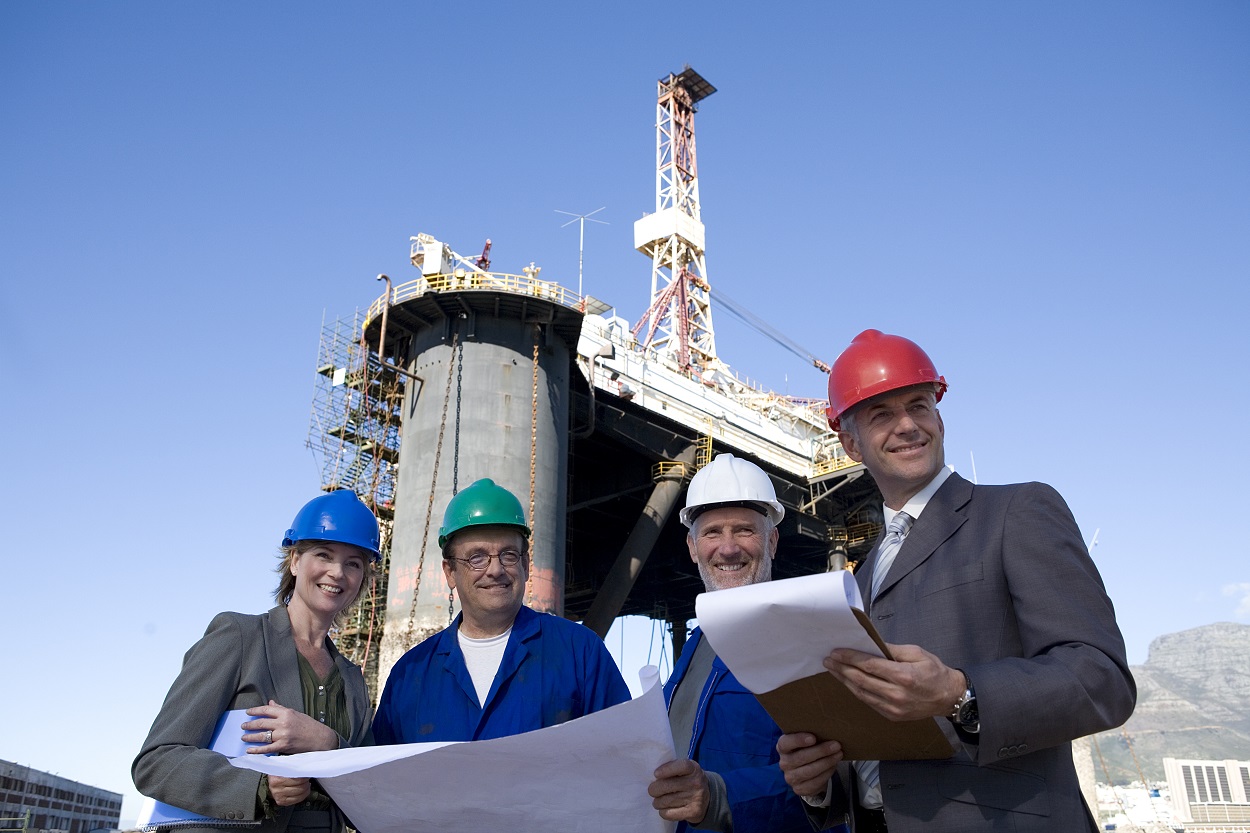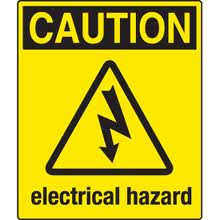 Electricity
All electrical systems have the potential to cause harm. Electricity can be either "static" or "dynamic." Dynamic electricity is the uniform motion of electrons through a conductor; this is known as electric current. Conductors are materials that allow the movement of electricity through it. Most metals are conductors, as is the human body.
People are injured when they become part of the electrical circuit. Humans are more conductive than the ground they stand on, which means if there is no other easy path, electricity will try to flow through our bodies.
There are four main types of electrical injuries: electrocution (fatal), electric shock, burns, and falls. Shocks from faulty equipment can cause severe and permanent injury and can also lead to falls from ladders, scaffolds, or other work platforms. Faulty electrical appliances can also cause fires, resulting in injuries, loss of life, and damage to equipment and property.
All workers should receive safety training that focuses on preventing electrical injuries, as well as what to do should they be faced with an emergency involving downed power lines or faulty electrical equipment.
Ladders
Falls from portable ladders are a frequent source of injury in the workplace. Injuries involving ladders are often serious and costly for everyone involved in terms of lost time, compensation costs, and human suffering.
Using a ladder for purposes not anticipated in its design is the most common cause of falls. Workers often select a ladder that is most convenient. However, the most convenient ladder is not necessarily the safest choice. The Canadian Standards Association (CSA) sets standards for ladder load, projected use, and duty rating, all of which can help employers and workers identify the ladder most appropriate for a job.
Ladders are common to almost every home and workplace. This, coupled with their simplicity, generates the false impression that ladder work requires no special knowledge or skills. The opposite is true. Anyone who uses a ladder should have safety training to learn about the various risks involved, and the precautions necessary to prevent falling.
Ladders should be inspected prior to each use and setup on solid ground at a 75-degree angle. Workers should always have three points of contact when climbing up or down a ladder, never lean to work, and never climb from one ladder across to another ladder. Ladder safety is a critical factor in keeping safe on the job.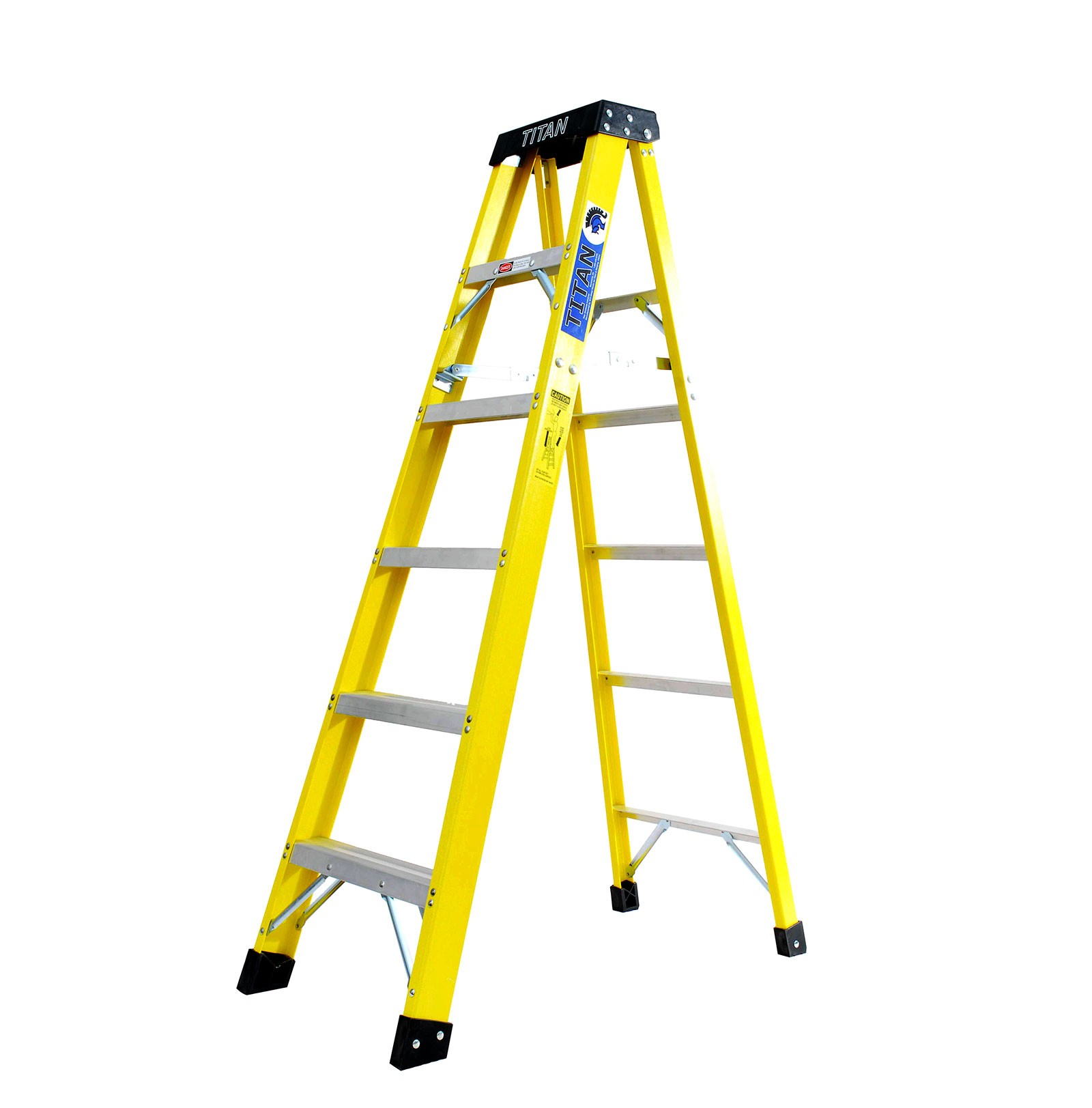 Machinery
Machines help get the job done, but can also be dangerous if not used properly. Workers should read instruction manuals carefully, and employers must make sure operators receive comprehensive training before using any tool or machine.
Each year, unintended physical contact with machines and powered equipment account for a significant number of life-altering injuries, including amputations, disfigurement, and even death. Most of these accidents can be prevented by effective safeguarding, lockout procedures, and supervision and training.
Safeguarding protects workers when machinery or equipment is in operation. It is a solution that eliminates or reduces the risk of exposure to dangerous moving parts or other harmful conditions. Safeguards range from fixed barrier guards (most effective), to safe work procedures and personal protective equipment (least effective).
Lockouts protect workers when machinery or equipment is shut down for maintenance. When servicing machines, an employee may be at risk of injury or death unless the full system is shutdown and locked out from powering up.
It is impossible to predict what people will do around powered machinery, no matter what their level of experience or training. Effective safeguarding and lockouts protect against both human error and accidental contact with moving parts.
Tools
For many workers, tools are a necessary part of getting the job done. Employers should:
Provide the proper tools that are right for the task
Provide training on their proper use
Ensure tools are always inspected and well-maintained
The most common types of tools used in the workplace are abrasive wheels and grinders, chainsaws, hand tools, and power hand tools.
When using any type of tool on the job, workers have a responsibility to use the tool properly and follow basic safety protocols, including:
Ensure the tool is set up as per the manufacturer's instructions
Inspect tools prior to each use
Always use tools with the recommended guard or shield
Do not exceed recommended speeds or allowances
Always wear safety glasses or a face shield
Keep tools clean and maintained
Disconnect the power supply before adjusting or changing any parts
Never use damaged tools
The key to preventing injuries is to use the proper tool for the job, put safety first, and follow the manufacturer's instructions.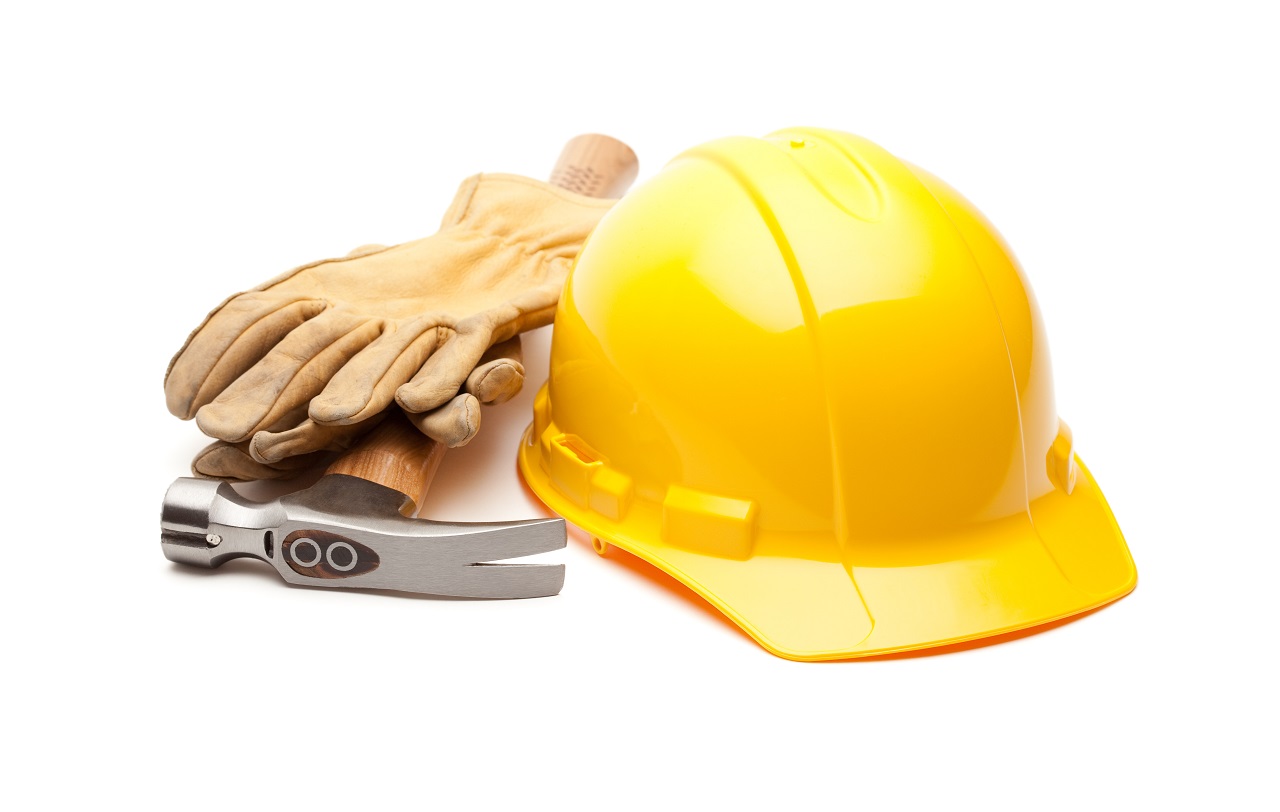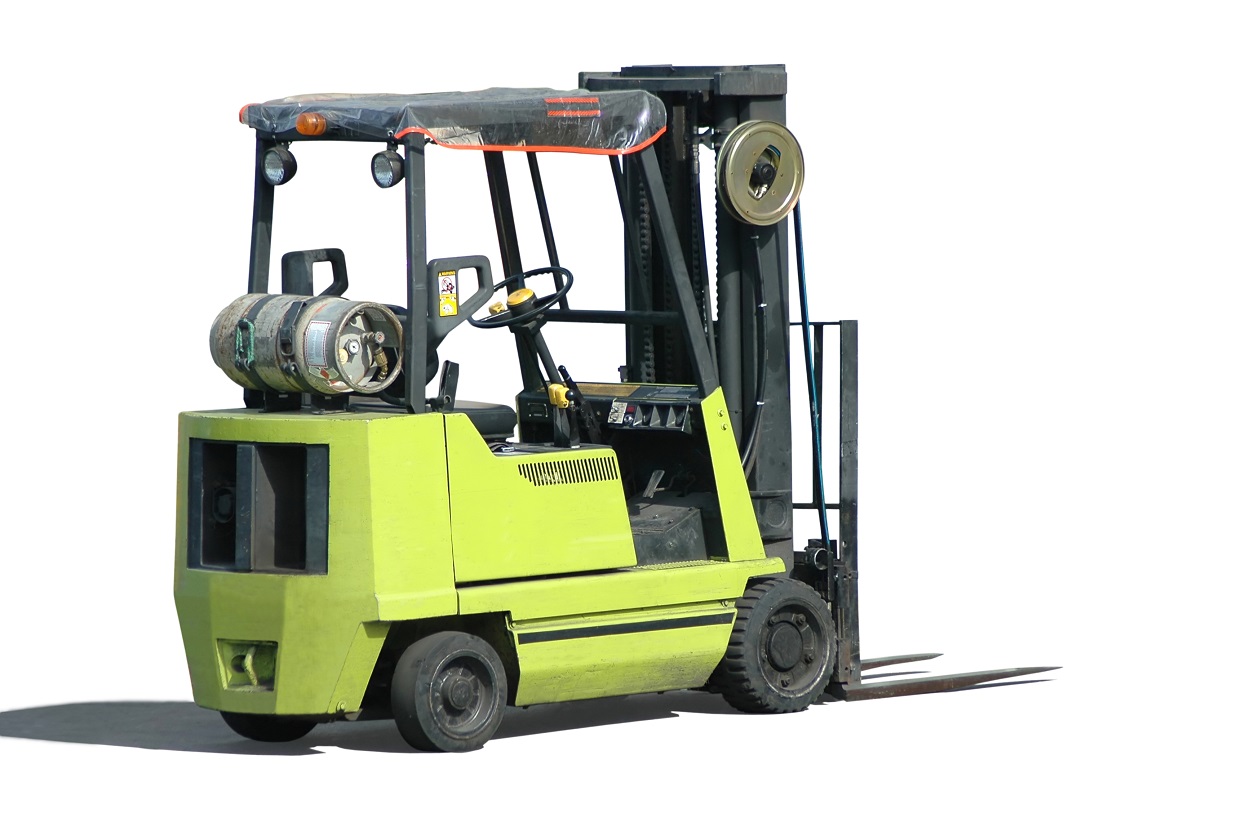 Forklifts
Forklifts, platform trucks, powered small-pallet trucks, or similar powered units are a vital part of warehouses, sawmills, and other yard and plant operations. Generally known as lift trucks, these mobile machines can also kill and injure workers if not used safely.
Forklift operators, and employees working close to these machines, are at risk of injury if common safety hazards are not addressed. Crew members can be run over by a forklift if the forklift operator has restricted visibility or when working in areas that are not clearly marked or guarded. Forklift operators can be injured if their machine tips sideways, if loads fall from heights above them, or if the operator is thrown out of their machine.
Safe operation of forklifts requires proper training. A competent operator knows how to operate the particular class of forklift assigned, understands the hazards associated with the work involved, and is capable of operating the forklift in a manner that protects his or her own health and safety, along with the health and safety of others in the workplace.
Platforms
Platforms are elevated temporary work surfaces used to support workers who need to complete tasks at heights. Platforms include the following:
Buckets (aerial devices)
Decks
Platforms
Swing platforms (window washers)
Frame scaffolds
Rolling scaffolds
Safety regulations require that workers be trained in the design, operation, and use of platforms and scaffolding.
Training covers important safe work practices such as proper set up, load capacity, how to safely get on and off the platform or scaffold, and how to ensure the scaffold or platform is properly secured. Training should also cover comprehensive fall protection equipment specific to the type of scaffolding or platform used, erecting and dismantling procedures, and other lifesaving details.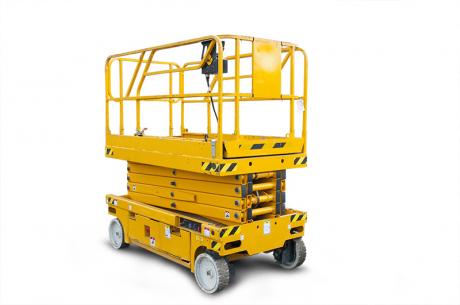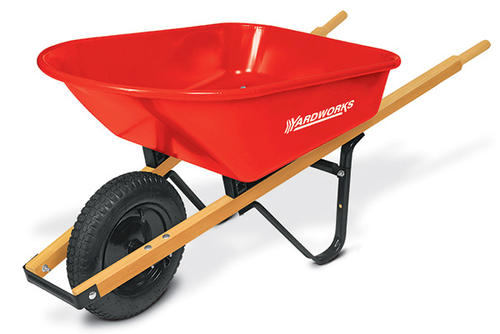 Materials Handling
Materials handling involves many activities, including the movement, protection, storage, and control of products throughout the manufacturing, distribution, consumption, and disposal processes.
Every materials handling operation is different. Each industry must take care to ensure safety practices are in place at every stage of handling various materials for their specific work activity. Some materials handling tips include:
Use dollies, wheelbarrows, forklifts, carts, or hoists as necessary
Ensure there are enough workers to share the load when completing manual tasks
Stack materials properly and don't exceed the recommended load limits of vehicles used in handling materials
Practice good housekeeping at the worksite
Use of pallets for loading and handling materials is extensive throughout many industries. Some safety issues related to pallets are:
Pallets should be in good condition.
Use cross piling and other safe loading techniques
Tie and secure any unstable loads and repack them if necessary
Make sure the type and size of pallets used on loads is suitable for the type of equipment used to unload the materials
Every worker and supervisor has a safety role to play in handling and storing materials. Good housekeeping, proper lifting and loading procedures, and proper packaging are all important.
Driving
A lot can happen when you're behind the wheel of a car or truck. The most common driving hazards leading to collisions and injury are distractions, seasonal factors, and ergonomic considerations.
Driver distraction is one of the leading causes of traffic accidents. Talking and texting on a cellular phone requires a large amount of attention and can be a contributing factor to accidents. Drivers engaged in text messaging on a cell phone are 23 times more likely to be involved in a crash, or near crash event, compared with non-distracted drivers. However, using a cell telephone is one of many distractions a driver faces. Other distractions include:
Using cameras, video entertainment displays, or mp3 players
Writing or reading
Personal grooming
Eating or drinking
Loud conversations or horseplay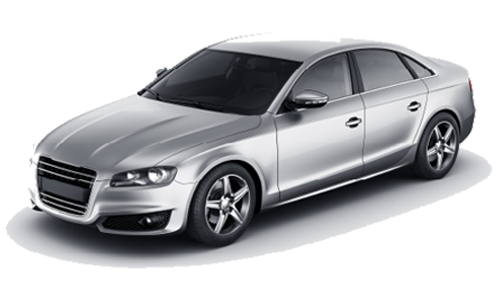 Any person who spends their workday in a vehicle (e.g. car, truck, ambulance) is likely to experience aches and pains. Discomfort and lower back pain are frequent complaints reported by drivers. In the United Kingdom, the term "repetitive driving injury" (RDI) has been used. Injuries from RDI include foot cramps, low back pain, stiff neck, and sore shoulders.
A vehicle's interior must be adjustable so drivers of different heights and shapes can:
reach the pedals and controls
have sufficient headroom
sit high enough to see out the front and side windows and mirrors
reach the steering wheel without stretching the arms
To reduce aches and pains from driving, it is also recommended that drivers and passengers take a break every hour or two.
Conclusion
Every workplace has hazards that have to be identified, eliminated, or managed to keep workers safe. The most common safety issues in the work place aren't a mystery. They are known factors that can be addressed through proper training and assessment. By assessing the risks of the worksite, employers and employees can keep safe and remain injury-free.
For more information about common safety hazards at work, visit the Canadian Centre for Occupational Health and Safety's website at: http://www.ccohs.ca
https://www.trainanddevelop.ca/safety-courses/safety-training-courses/
http://www.esdc.gc.ca/en/reports/health_safety/hazard_prevention.page#diseases
http://www.ccohs.ca/topics/hazards/
http://www.americanladderinstitute.org/?page=BasicLadderSafety
http://www.hse.gov.uk/pubns/indg455.pdf
http://www.ccohs.ca/headlines/text31.html
http://www.worksafebc.com/publications/health_and_safety/by_topic/assets/pdf/safeguarding_machinery.pdf?_ga=1.120857224.1805398047.1447778777
http://www.worksafebc.com/publications/health_and_safety/by_topic/assets/pdf/lift_trucks_ph36.pdf?_ga=1.121195272.1805398047.1447778777
http://www.worksafebc.com/publications/health_and_safety/bulletins/constructive_ideas/assets/pdf/ci0610.pdf?_ga=1.53562280.1805398047.1447778777
http://www.cos-mag.com/PPE/PPE-Stories/10-scaffold-safety-essentials.html
http://www.scsaonline.ca/safety-tips/materials-handling-a-storage
http://www.healthyworkinglives.com/advice/workplace-hazards/electricity#what
http://www.alcumusgroup.com/top-10-health-safety-risks-in-construction/
http://www.ncbi.nlm.nih.gov/pubmed/24759441
https://work.alberta.ca/documents/WHS-PUB-bp015.pdf