BIS Won Reader's Choice Award!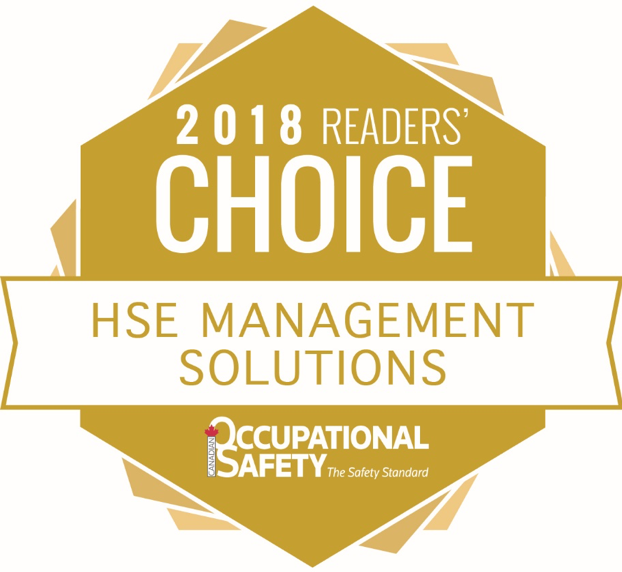 This year's Canadian Occupational Safety (COS) Readers' Choice Awards were steep competition with votes collected from over 31,000 safety professionals across 54 different categories. But when the results came in, BIS Safety Software was honoured and delighted to be in the company of those awarded the Reader's Choice award for online safety training solutions for safety professionals across the industry.
Here are just some of the features that helped make BIS worthy of such a distinction:
Course Library
Over its 12 years in the industry, BIS has added over 500 courses to its course library. Available courses cover a variety of topics, including ground disturbance, propane handling, defensive driving, WHMIS 2015, TDG, fall protection, daily trip inspections, forklifts, wilderness awareness, and more. These courses come from leading training providers BIS is proud to be partnered with, such as COS forklift safety training Readers' Choice Leavitt Machinery, safe driving training Readers' Choice Thinking Driver Fleet Safety, and rescue training Readers' Choice Rescue 7 Inc.
Approved and Endorsed Training
BIS's extensive course library is home to the most licensed, approved, and endorsed online training courses in all of Canada. From ABCGA-endorsed Ground Disturbance 201 to three-demerit-reduction-approved Defensive Driving, companies that turn to BIS for online training know that they are getting the highest caliber quality of online safety training from providers and SMEs acknowledged and respected in the industry.
Virtual Proctoring
With online training becoming more popular, virtual proctoring is becoming a necessity for companies to prove due diligence and compliance with regulatory requirements. Employers need to be able to prove not only that training was adequate, but that employees who take the training paid attention and were who they said they were. In partnership with Integrity Advocate, any course on BIS' course library can be upgraded to have virtual proctoring enabled.
Online Onboarding
BIS also specializes in the development of online work site orientations and onboarding packages. With over 10 years of experience developing online learning, BIS provides all the services companies need to make their orientation stand out, including content review, onsite filming, professional voice-over, interactive activities, and more. Additionally, with the document uploader feature, workers can upload required training records directly into the course so that they're added to their account upon completion. Integrated digital forms also make it possible for new employees to sign off on policies and procedures directly in the course.
The Readers' Choice seal of approval is an accolade BIS wears with pride. It's proof that all the effort our team and partners have put into making our courses and software exceptional have succeeded. Earning the trust, respect, and partnership of safety professionals is what BIS strives for, and we're honoured to be voted one of the top online safety training solutions.