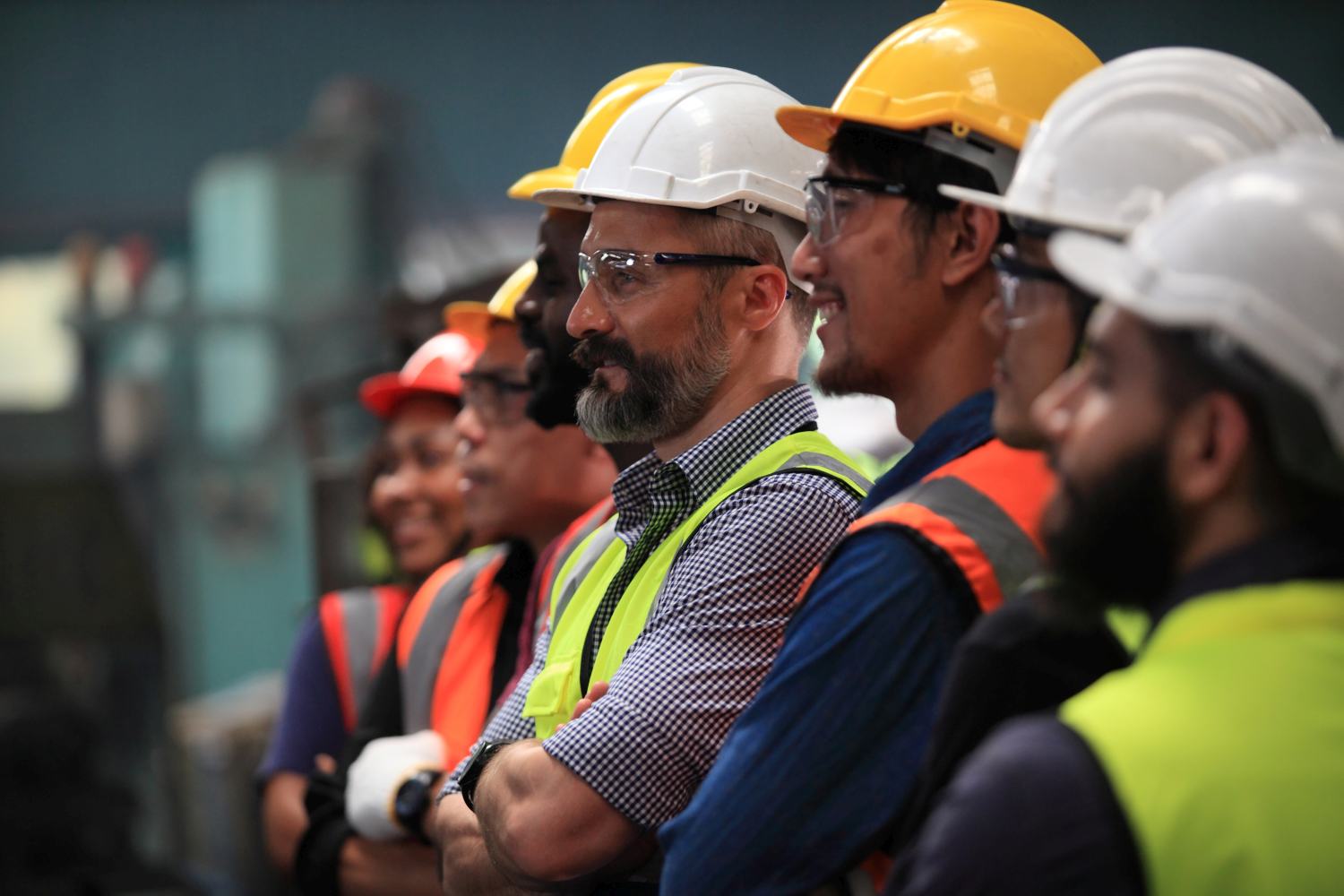 Team Building and Safety Culture in 2023
Some strategies for safety culture tend to be more short-sighted than the topic deserves. Whereas team building is creating an environment that incentivizes long tenures, and subsequently loyal employees. But these two are related. Team building creates employees willing to learn and promote a good safety culture.
It's easy to recognize how improving a company's safety culture can lead to benefits like fewer injuries or a reduced number of worker's comp claims, but a truly robust safety culture can accomplish so much more than that. If you view it as an integral part of a company's overall workplace culture, it becomes a strategy that increases employee satisfaction and retention, promotes collaboration, and fosters long-term success.
Something similar could be said about team-building exercises. They're often underestimated, but when they're used as part of a broader plan to strengthen safety culture, they can be surprisingly effective. Promoting a strong safety culture requires good leadership, and it should include a lot more than simply implementing the right policies and procedures. With that in mind, let's take a look at how team building and safety culture can work together in 2023.
Explore this Article:
Why is Fostering a Safety Culture so Important?
As mentioned above, developing a safety culture brings more benefits than reducing work-related incidents and related costs (although that's still one of its central goals). In addition to that, a well-rounded safety culture can confer the following advantages:
Improved morale – Employees will have more confidence that both their employers and their co-workers have their backs.
Greater business stability – Employees will be equipped to respond effectively to incidents or emergencies, meaning that incidents will generally be less disruptive to overall productivity.
Improved recruitment potential – One poll after another has shown that employees are putting an increasing value on safety in the workplace. If a company has a reputation for a strong safety culture, they'll look more appealing to potential job candidates.
If you compare the benefits of strengthening a safety culture, and the benefits of team building, you'll see that there's a lot of overlap – which is why the two work so well together. With today's rapidly changing workplaces, though, it's necessary to adapt the way we approach both team building and safety culture in order to make them more accessible to all employees.
The Evolution of Team Building for Hybrid Workplaces
The pandemic might have pushed us towards the work-from-home trend more rapidly than we would have otherwise chosen, but many companies are now embracing it for its own sake, not just out of necessity. However, with the benefits of remote workspaces comes a few challenges. If you examine how hybrid workspaces affect team-building efforts, it's clear to see how they complicate matters. Team building is all about getting people to come together, but that's a bit trickier when they aren't all in the same physical location.
Working remotely isn't the end of team building, though; far from it! Thanks to options such as Zoom, Skype, Slack, and other networking platforms, workforces of all types can still participate in team-building activities, no matter how geographically dispersed they happen to be.
Popular Team-Building Activities to Encourage a Stronger Safety Culture
A big part of safety culture is getting employees to work as a team. When a workplace incident calls for a unified response, the foundation will already be in place. There are plenty of ways to teach this, but according to OSHA, workplace training is most effective when it's taught through activity-based learning. It isn't enough to simply drill employees on incident response protocols, though; team building exercises are also recommended so that employees are more personally invested in team efforts. There are countless team-building exercises to try out, but here are a few of the most popular ones:
Minefield – Employees separate into pairs, where one person is blindfolded, and the other person is not. The second person has to help the first one navigate an obstacle course using only verbal directions. This exercise teaches communication, trust, and collaboration.
Safety-themed scavenger hunt – Assuming your company already has incident response plans in place, you could test employees' knowledge by setting up a scavenger hunt that follows each step of a specific incident response plan. Have one team follow the steps to respond to a hazardous substance spill, another for a workplace injury, and so on. Participants can be scored on the number of tokens collected in the scavenger hunt, as well as their response times.
Two truths and a lie – This can be geared towards helping co-workers get to know each other, or the questions could be chosen beforehand to quiz participants on safety-related topics.
Safety game show – Imitate the formats of popular game shows with features like Ask the Audience or Phone a Friend, but instead of trivia, the questions are about workplace safety. With a fun prize to compete for, participants will definitely feel more motivated to nail every answer!
Virtual Team Building Activities to Try
Most workplaces are still predominantly based in physical locations, but this doesn't mean that remote workers should have to take the back seat where team building activities are concerned. As you might imagine, remote workers are most at risk for feeling isolated. The good news is, virtual team-building activities (like the ones below) can go a long way towards making remote workers feel included and valued.
Set up a virtual workplace Olympics – Remote employees may not be able to play physical sports together, but there are plenty of online activities (such as icebreakers, trivia competitions, etc.) that can foster healthy competition between everyone in the workplace. Decide which games will be included, use a video conferencing platform like Zoom to get everyone in the same "place", and watch the fun happen! It's recommended to use at least a couple of games that involve the formation of teams, so players can practice working together towards the same goal.
Establish virtual "water cooler culture" – Remote workers miss out on the casual chit-chat that normally establishes relationships with other co-workers. To address this, they can use Donut, a Slack extension that lets participants pair up in their own channel for a half-hour video call. This can be used during coffee or lunch breaks, giving employees the chance to converse about anything that's on their mind.
Host a virtual escape room – There might not be four physical walls involved, but virtual escape rooms require just as much collaboration, creativity, and problem-solving skills from their online participants.
Without One, You Can't Have the Other
Team building and safety culture may not have the same purported goals, but the truth is that they both reinforce the other when they're taught well. And there's definitely room for improvement – 1 in 5 Canadian workplaces neglect to provide safety training for new hires. This has a whole host of consequences for their reputations, their profit margins, and most importantly, the safety of their employees. If you want to heighten productivity, boost morale, and improve your safety metrics, emphasizing team building and safety culture is a great place to start.
Resources