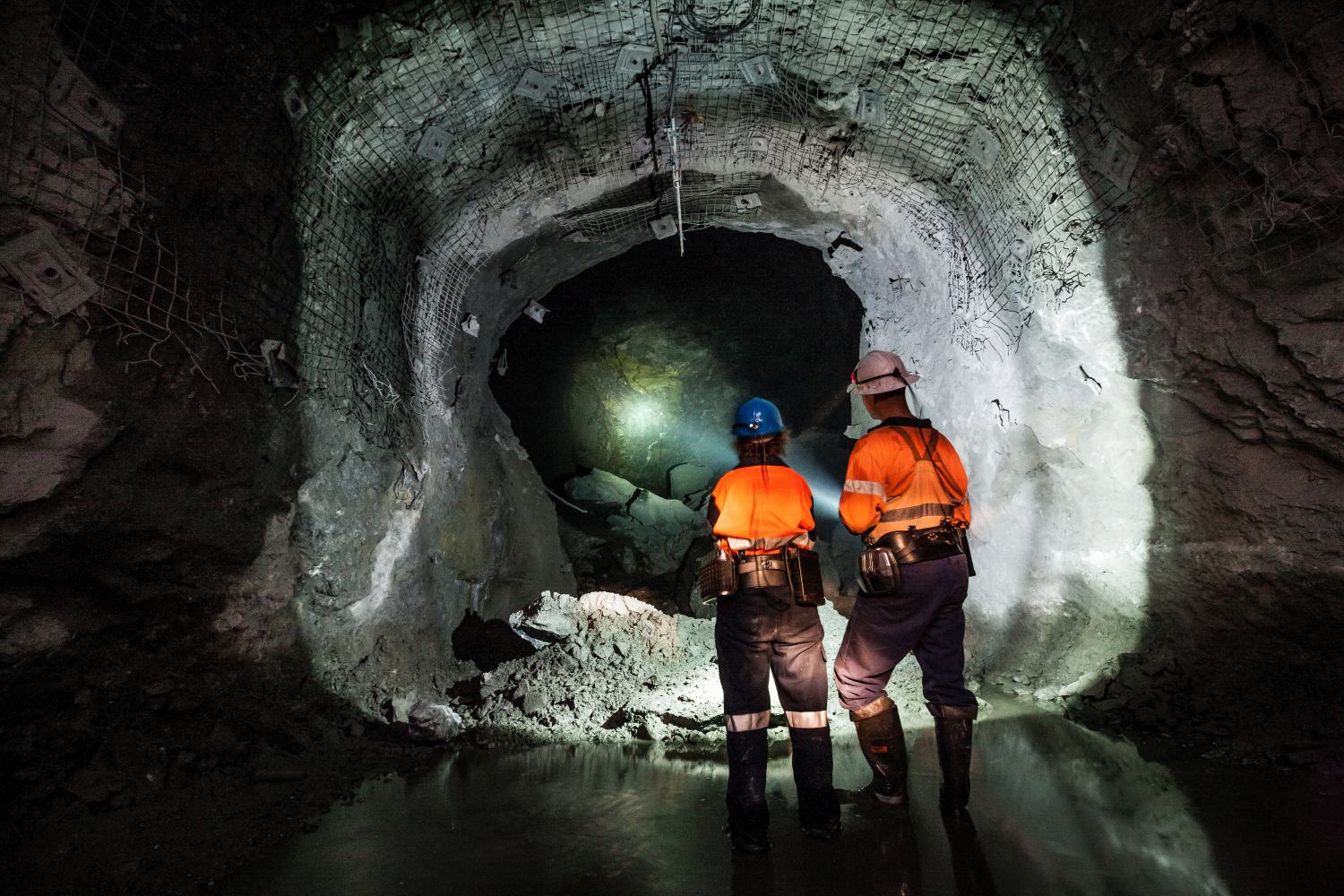 How They Work Safely – A Look at Underground Mining
Regardless of safety, mining is a dangerous job. Some of the dangers come from human error, the rest stems from natural forces that require tireless study and diligence to predict. Even after the most diligent checks, the earth can still surprise the best geologists and specialists. Whatever the hazard, incidents can often be fatal.
That's why improving safety in these conditions is essential. Mining is extremely dangerous, so applying every safety control possible is the only way these mining professionals can mitigate disaster. So, without furth ado, let's talk about how miners stay safe while delivering the goods.
Explore this Article:
Types of Underground Mining
Since there's no single approach that works for every type of ore, mineral, or gemstone, the following techniques have been developed over the years in order to extract various substances in the most efficient way possible.
Longwall Mining
This method is used to extract "walls" of ore from their flat, horizontal faces. The wall may reach up to several miles in length, and a few hundred meters in width. Excavation is performed on the ore face that's opposite the entryway, and support is put up as it proceeds. It's most commonly used for mining coal, as well as potash, gold, and trona.
Hard Rock Mining
This type of mining actually describes several distinct methods, the most common of which are:
Room and pillar mining – For a flat ore body, "rooms" are mined out while leaving "pillars" behind to support the roof. As the mining is completed, the pillars are removed starting from the back of the excavation, allowing the roof to gradually collapse. It's used for mining coal, potash, iron, copper, cobalt, talc, and dolomite.
Cut and fill mining – The ore is removed as horizontal slices, and the gap is then filled with cement and waste rock. The prevents collapse and also promotes better ventilation. It's generally used for mining gold, silver, copper, and iron.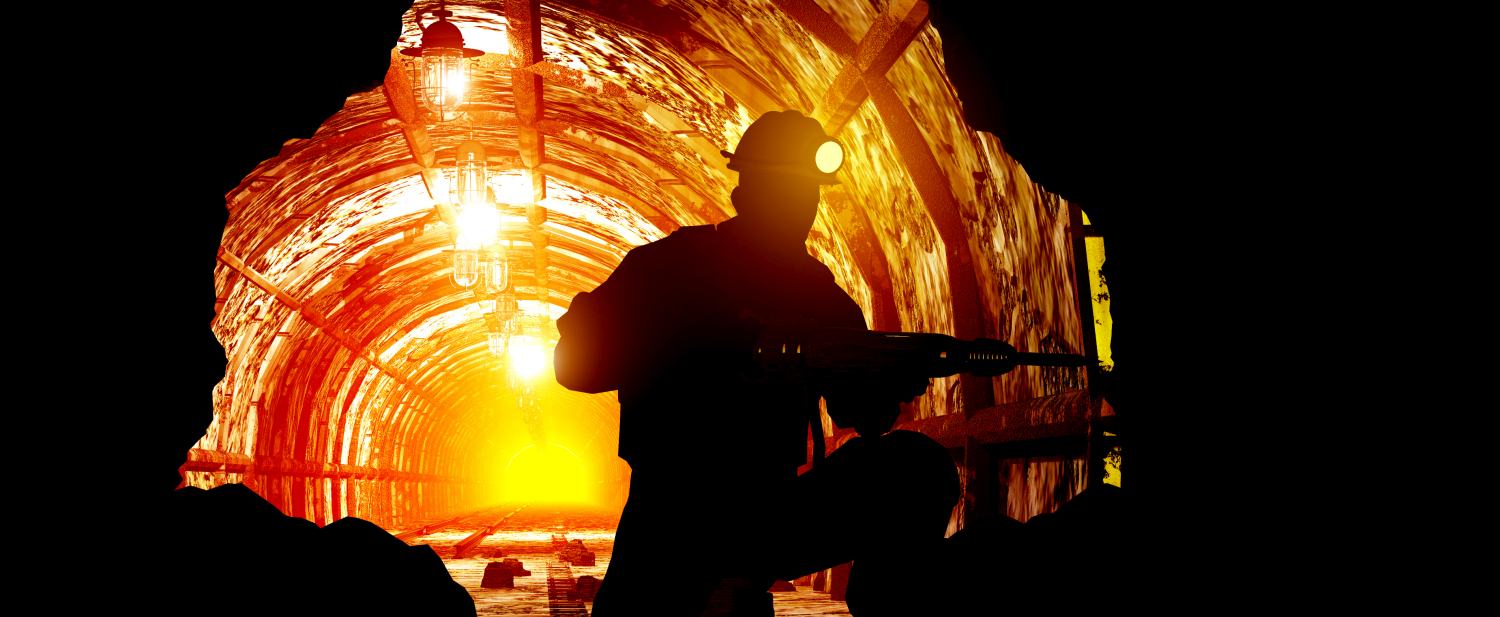 Why Underground Mining is So Dangerous
From cave-ins to noise hazards, underground mining presents a wide range of dangers for miners. A GobalData survey of 54 international mining companies found that their average Total Recordable Injury Frequency in 2020 was 3.26, which is quite high. Why is this the case? Because of the following hazards:
Cave-ins – As one of the most common mining accidents, cave-ins are a serious concern for underground miners worldwide. They can occur when a supporting pillar fails unexpectedly, when an explosion causes tunnel collapse, or when an earthquake destroys the carefully planned structure of an underground mine.
Extreme temperatures – Underground miners sometimes work in temperatures of up to 60°C, or as low as -50°C. This can result in heatstroke, frostbite, and other injuries ranging from mild to severe.
Excess dust – How dangerous can dust be? When you're breathing it every time you start a work shift, it can be fatal. "Black lung", or pneumoconiosis, is a progressive disease that starts with breathing difficulties, and can end in death. Coal dust is the most common culprit, but not the only one.
Poor air quality – Between gases that have naturally built up underground over millions of years, to fumes from heavy machinery, miners often have to work in spaces where the air is barely breathable, if not outright toxic.
Explosions – They're becoming rarer, but mine explosions still happen. And when they do, they tend to cause a high number of fatalities. Gases that are combustible or explosive can build up underground, and all it takes is a single spark from nearby machinery to set them off.
Noise hazards – Underground miners often work in close proximity to heavy machinery, which definitely exceeds the established limit for noise hazards.
How Underground Miners Stay Safe
Not all of the hazards of underground mining can be avoided, but most of them can be effectively mitigated with the right equipment, safety procedures, and training.
Personal Protective Equipment (PPE) and other specialized gear – Miners use equipment like proper footwear, gloves, hearing protection, eye protection, helmets, face masks or air filters, and protective or high-visibility clothing.
Check-in and check-out system – Mines can span miles of underground spaces, which makes it essential for miners to be tracked via check-ins and check-outs. If someone doesn't exit the mine at the end of their shift due to forgetfulness, injury, or some other reason, the monitoring system will show the discrepancy immediately.
Emergency response plans – In the event of a cave-in, a fire or explosion, the presence of dangerous gases, or any other emergency, miners should be trained to respond quickly and efficiently. For most of them, this will involve an orderly evacuation; for others, it could mean contacting supervisors or assisting emergency response teams.
Ventilation and monitoring systems – Air quality is of paramount concern in underground mines. Whether it's dust, flammable gases, or toxic fumes from heavy machinery, ventilation is essential to ensure safety. A ventilation system isn't enough, though; air quality should also be continuously monitored so that any problems can be detected and prevented before they turn into an emergency situation.
Communications – This is another crucial aspect of worker safety in underground mines. Some mining companies provide basic communications devices so that every worker can stay in touch with supervisors above ground, while others also provide tracking devices for miners and equipment.
Lighting – Limited visibility in a mine can lead to all kinds of accidents, so general tunnelling operations maintain an illumination intensity of at least 5-foot candles (55 lux).
Safety training – Miners need to know how to follow an emergency response plan, stay safe around heavy machinery, the dangers of air pollution and noise hazards, and much more. Safety training can keep them up to speed on these and other issues, and help reduce the occurrence of injury or fatality in underground mines.
The Statistics are Improving, But There's Still Work to Be Done
As one of the top global producers of cobalt, nickel, and copper, Canada's underground mining sector employs a significant portion of the workforce. Its overall TRIF rate has been moving in the right direction, but there's always room for improvement with all safety, and minings no different. It may not be possible to bring the number down to zero, but if mining companies continue to put more emphasis on worker safety, the recent progress and positive trends can continue to reduce worker injuries and fatalities.
Resources