6 Benefits of the Best Safety Management System
A safety management system (SMS) is an organizational tool that manages risks and accidents more effectively. An SMS helps identify and report hazards while deploying the resources to keep workplaces safe. In addition, these systems help with compliance by helping companies meet local regulations. Safety management can be a challenge, especially when laws change depending on the jurisdiction, industry sector, or specific occupation. A well-designed SMS meets the specific needs of each company, which include internal safety policies and legally-required paperwork such as hazard assessments. Ignoring safety can have severe consequences, and companies may face legal action even when no workers are harmed in an accident. Each year, the Association of Workers' Compensation Boards of Canada provides updated statistics about workplace accidents. There were 264,438 lost time claims due to injuries or occupational diseases in 2018 – the latest year for which data is available as of February 2021.

An online safety management system protects workers while helping the company avoid major expenses. According to several studies, workplace safety investments return up to three times their cost in avoided accidents.

These are just 6 key benefits of the best safety management systems.
1) Increased Compliance
Given the importance of occupational health and safety, governments have stringent regulations for companies in that area. Compliance can be especially challenging for large companies, since laws change by location. For example, a company that operates in Canada and the USA must meet the specific regulations of each province, territory and state. The legal requirements may include daily hazard assessments for every work site, or holding a licence to use certain types of equipment. Even if no accidents have happened, a company can face lawsuits and fines for not meeting local regulations. An online safety management system can easily track requirements for several workplaces. For example, the SMS can manage all the safety audits and document renewals for each worker and each work site.

2) Improved Efficiency
A safety management system can automate repetitive and time-consuming aspects of occupational health and safety. The SMS can handle documents such as safety audits and inspection reports in digital format. This makes important files accessible with just a few clicks, and the number of printed documents is reduced drastically. For instance, a company that operates in many sites can use a safety management system to ensure that all OHS reports are filled in and sent on time. The system can send an automatic notification to the employee in charge of each report, and the document is filled in a mobile device. This saves tedious steps like printing, scanning and sending emails with attachments.
3) Reduced Costs
A safety management system reduces costs directly by preventing accidents. Each dollar invested in safety saves up to $3 in accident costs. However, there are also savings that are not related to accidents. With an SMS, the man-hours dedicated to managing safety, document handling, and paperwork are reduced which makes the overall process more efficient. The hours used on safety procedures are reduced which allows employees to use this time for other tasks and be more productive.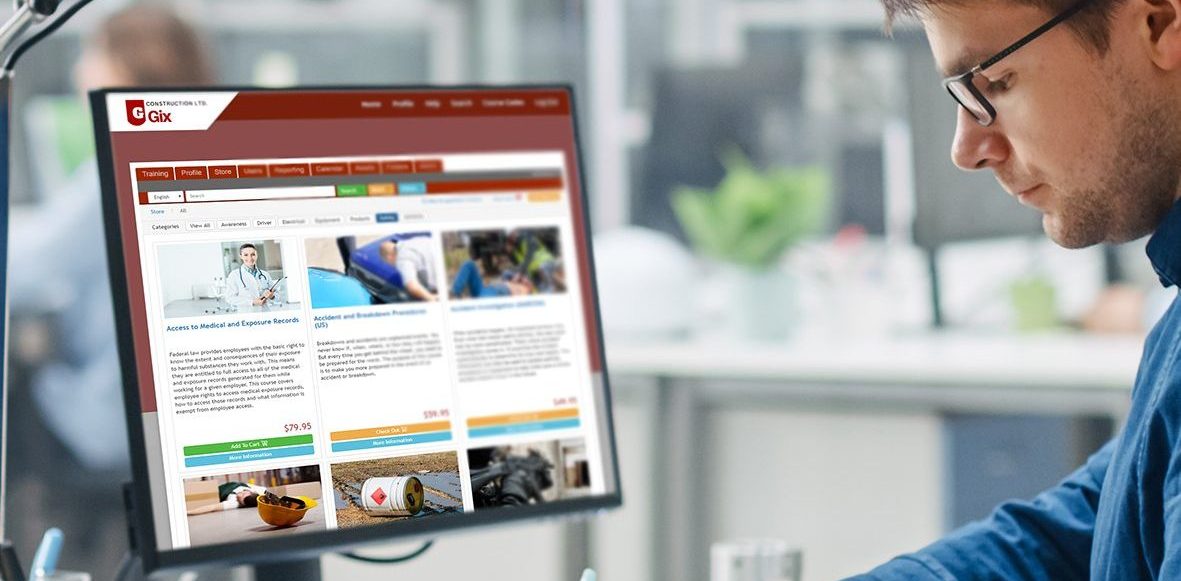 4) Improved Performance
A safe workplace is a more productive workplace. If there is an established system to detect and manage risks, employees have a clear course of action when they encounter a hazard. However, when there is no clear guidance, a single hazard can disrupt multiple activities. Regulations are often viewed as an unavoidable disruption since their requirements increase the time needed to complete certain tasks. However, when compliance is handled by a safety management system, less attention is required from personnel. This does not mean that workers can be careless, but they are spared from many repetitive tasks.
5) Boosted Employee Confidence
Employees feel protected when they know that a company has a reliable safety management system. This confidence improves productivity since they know the most effective ways to handle risks and report hazards. An online safety management system becomes like a smart digital guardian, who is constantly monitoring for safety issues and looking for quick solutions. Safe workplaces are more likely to retain talent since workers feel protected by their employers. A safety system that sends automatic notifications and collects reports makes management easier and demonstrates that the company is serious about keeping a safe workplace.

6) Improved Organizational Image
A company with a reliable safety management system also drastically improves public image which is an added benefit from a marketing standpoint. This can attract customers who also value safety as well as talented professionals who are looking for the best companies to work with. Even competitors benefit in the long run as they are challenged to improve their safety programs as well.
Conclusion
An online safety management system helps prevent accidents and their human and financial consequences. Effective safety management reduces the costs associated with accidents and many hidden costs. A reliable safety management system makes compliance easier and reduces the time demanded by safety procedures.
Safety management systems create better workplaces where employees can feel protected while giving companies a public image boost. This can be a marketing advantage since companies that prioritize safety are regarded as more responsible. By implementing a safety management system into your organization, you can reap countless benefits and make your team safer!
Try a Safety Management System for Yourself
The BIS Customer Care team would be happy to provide a demo of the BIStrainer Safety Management System
as well as set you up with your own demo account.