Providing Hands-On Education
MI Safety is a training company located in Devon, Alberta that provides safety training and services to a wide variety of industries such as Oil & Gas, construction, building maintenance, healthcare, infrastructure, and waste management – just to name a few. MI originally began as a sole proprietor after the founder, Robin Postnikoff, recognized a gap in industrial safety training around the lack of practical exercises. As an avid mountain climber, he understood how practical experience with safety equipment can be the difference between life and death. Robin had experience in the construction and Oil & Gas field and initially entered the safety training field as a Red Cross First Aid instructor. As he realized industry safety needs, he decided to branch out and dedicate his career to providing safety training. Today, while most recognized for their fall protection system installations and inspections, MI Safety offers a wide diversity of safety services, including training, sales, rentals, inspections, and much more.

What sets MI Safety apart from the other training companies is their openness to accept every challenge. Robin explained that "if you get a phone call from a customer that has a unique challenge if you first plan to say "yes," then the "how" tends to come together." For example, MI recently had one of their larger clients inquiring about their ability to provide swift water ice rescue and MI Safety sourced the equipment and resources to do the work instead of sending them elsewhere. Robin strives to provide a one-stop shop for their customers and MI Safety is open to constantly evolving to meet customer needs.
To be successful, companies must be dynamic and ready to change with the ebbs and flow of industries. Robin enjoys the challenge of thinking outside the box to find a solution for every customer. The business may be a sole proprietorship, but Robin is committed to providing an atmosphere that supports buy-in from all employees. If an MI employee has an idea for a new course or wants to improve their knowledge and experience, he opens doors by providing guidance, training, and opportunities for their improvement. By guiding his team to keep moving forward, MI can always be ready for future challenges.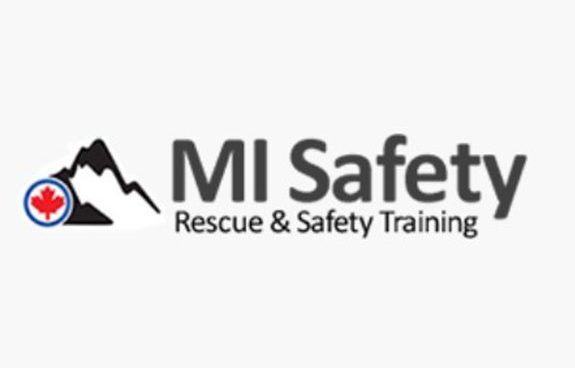 MI Safety believes that educating industry leaders is what keeps everyone safe. It is not uncommon for MI Safety to go onsite to provide custom training and discover someone had recommended a complex rescue plan with unnecessary equipment. Often, a simpler plan that would provide a rescue with less room for error is available. Customers acknowledge the need to keep people safe, but many do not realize there are alternative safety procedures available. For example, some companies take the easy path to training with a focus on avoiding liability rather than giving employees appropriate safety training. Confined Space Entry, Monitor and Rescue, and Fall Protection courses offered by MI are designed to expand practical knowledge so if an emergency occurs, each participant will know what to do.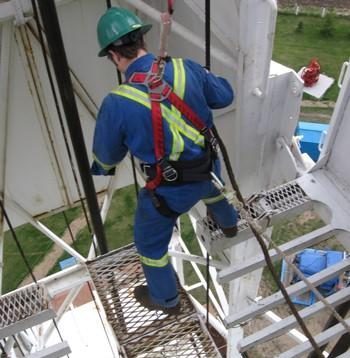 "If you get a phone call from a customer that has a unique challenge if you first plan to say "yes," then the "how" tends to come together." -Robin Postnikoff, Director and Founder

Safety can be intimidating for many companies. Larger companies tend to get lost in protocols while smaller companies may not even know where to start. MI Safety reminds all companies that safety can be simple and practical – which makes achieving it easier and less costly. But building a safety culture, while challenging at times, is the best approach to keeping everyone safe. In order to do this, Robin encourages companies to not stay in one place and challenge themselves to learn more.

This advice is particularly relevant to young individuals starting their careers in the petroleum and construction industries. The new generation joining the industry today will find a culture of safety that did not previously exist. For many, they will not even be able to recognize how much things have changed even in the last 20 years. Robin stated, "I would encourage them to look into an issue and know the safety rules around it if they are asked to complete a task that does not seem right." Today, there is a lot more support from governing bodies to protect employees from harm.
No one would have predicted how crazy the year 2020 turned out to be. MI Safety has been fortunate enough to remain open throughout the entire pandemic because people are still working and need to be able to do that safely. Through their continued efforts to educate workers and make safety the number one priority, they have proven to be very successful and continue to make the high-risk industries, a safer place.