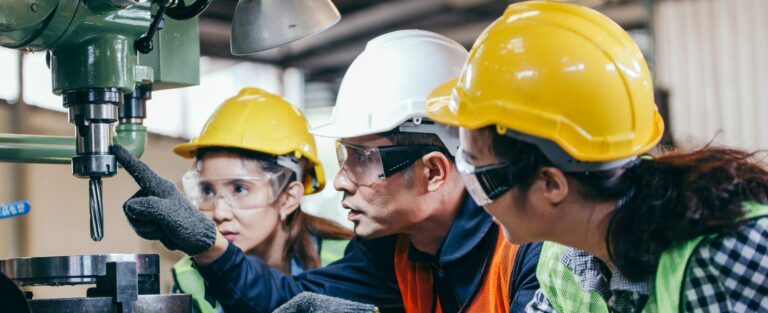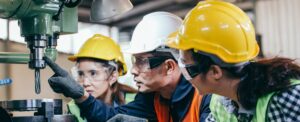 Why Are Toolbox Talks Trending? Plus 5 Expert Tips
Through the exchange of knowledge and experience, toolbox talks—also known as safety start-ups or tailgate meetings—are an easy method to reduce problems. A Toolbox Talk is a gathering where your workers may talk about risks and practices.
When employers held toolbox talks weekly as opposed to monthly, Associated Builders and Contractors found recordable incidents decreased by 78%. These figures are intriguing, and many suspect there's more to the trend. Today, less information is shared among workers in the shop, warehouse, or construction site as a result of automation, segregated stations, and worker isolation. So less information is being passed at stations relative to the past. 
Because there were more hands needed for older professions, people were closer to one another and could chat freely, sharing stories, skills, and hazards. There was knowledge mixed with banter. But the fact remains that useful information eventually passed between coworkers. 
Many jobs have become dirtier, hotter, and noisier than they used to be with the use of heavy machinery and highly specialised materials. They've also grown more isolating. As a result, a knowledge gap has increased amidst this loneliness and isolation. In today's effective 21st-century workplaces, the wisdom and viewpoints that would have emerged in coworker banter are drowned out. That's why many assume this is leading to more avoidable incidents and accidents. 
Toolbox discussions ease these trendy symptoms. They allow specialists time to share information and skills and give a clear direction for the conversations.

5 Toolbox Talk Tips
1# Plan and Perfect Your Toolbox Talks
Too much time spent on a subject and statistics won't improve teaching, while longer explanations can make your team more bored and may lead to indifference. Therefore a quick meaty lesson is what you need to capture your staffs attention. 
The greatest method to keep people interested and paying attention is to teach through tales and brief examples. So organize your talking points carefully so that the lesson is quick and relatable. Toolbox talk software can help you arrange your themes and provide key information to other areas of your business.
2# Places and Props 
The top instructors in the world keep their classes engaged by using symbols and props. This aids visual learners and other learning preferences that are frequently overlooked in conventional settings. Additionally, it relieves monotony.
Bring out the tool when talking about it. If you're talking about a task location, have the toolbox talk near it, or the equipment you'd like to create awareness around. 
3# Timing Improves Teaching
To make the most of your safety meetings, alter the timings just as you altered the setting and the objects. Likewise, ask about the preferences of your staff. Some folks study better in the morning, while others do so after they have awoken. Some businesses have found good results in scheduling meetings after lunch.
4# Keep it Friendly
Keep a cheery tone. For instance, speak about the decrease of worker incidents since safety protocols have been implemented as opposed to the number of people harmed by a machine. 
You don't want to fill your team with dread or fear.  Likewise, it's also never good to exaggerate or associate statistics that have scarce relation. This could erode your credibility. 
5# Relation Through Stories
People can relate to conversations better through stories. If the tales are told between coworkers, they have a more relatable impact. Everyone has a distinct method for reducing risk at work, and hearing about various approaches enables people to pick and choose the ones they want to use.
This essentially means your veteran staff are the best teachers you've got. They can tell of close calls, ways to avoid scattering debris, and times when their macho attitude almost got them seriously injured. These tales are invaluable compared to a classroom setting or other forms of content. 
Toolbox Talk Wrap Up
Toolbox talks have been proven to reduce incidents and when coupled with incident reporting are all the more invaluable. Your staff will respect the lessons they learn from their coworkers and appreciate a chance to speak about concerns and issues. It's no longer a matter of should we spend time to have these, its a matter of how many should we have. The answer many experts dwell on is weekly but it is industry dependent and there are many considerations. Regardless of how often they are held, they should be considered a practical tactic to safety.  
Written by Jordan Kovacsik – BIS team member, author, and safety enthusiast who worked in the steel industry for a decade.