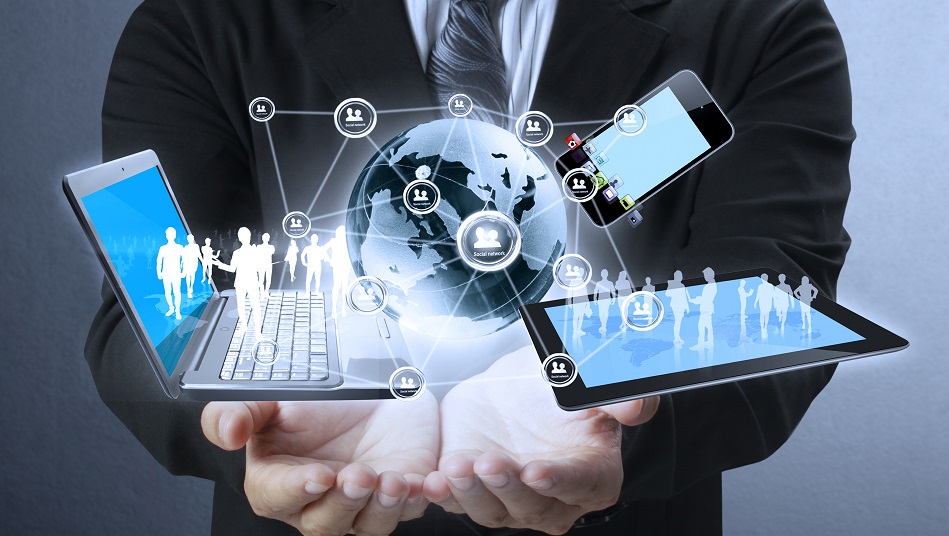 8 Important Benefits of an Online Document Management System
When it comes to policy and procedure storage, there are many benefits to an online document management system. From drug and alcohol or internet user policies to working alone procedures, you can upload all of your safety documents to a cloud-based folder management system where you can then set permissions to allow specific employees to access, edit, complete or sign documentation. This system offers many advantages.
1. Organized
All manner of documents from various sources can be uploaded to the system, from PDF policies or procedures, Microsoft Word documents and Excel spreadsheets, to digital interactive forms and digital copies of paper documents. Once the documentation has been uploaded, permissions can be set for each document, specifying who can access, view, edit or sign. Not only does this reduce the need for storage space for paper documents, it also saves time. Retrieving a document via an online document management system is far easier than searching through filing cabinets. You can search by a specific word or phrase to pull up what you're looking for, and everything is centralized, meaning you are no longer limited to accessing documents solely at the site where you are. For added convenience, the cloud document management system is compatible with both iOS and Android smartphones.
2. Secure
Access to confidential documents is easier to control with an online document management system.
Permissions can be set for each document to ensure that only those who should have access do have access. The system keeps you safe from hackers and unauthorized users and you can check who has viewed or modified a document and when. Data backup and disaster recovery means that information stored in an online document management system is also at far less risk than paper documents. Whereas a fire or flood could wipe out crucial paperwork, documents in cloud-based storage would remain untouched. Paper documents also frequently go astray or end up misfiled, which is not an issue with an online document management system, as everything is centrally-stored, and even in cases where a document has been misfiled, cross-indexing makes it far easier to retrieve.
3. Up-to-date
Being able to amend or update documents on a centralized system means that whoever accesses a particular document is getting the most up-to-date version, which is not always the case with paper copies. This is invaluable where people work together across various sites, cities or countries, and makes information-sharing easier and more convenient than ever.
4. Assign access rights and permissions to employees
Access rights and permissions can be set at both folder and document level. When creating a folder, permissions can be set for specific locations and users in the company, or all locations and users. The advanced permission management system then allows you to assign the folder and its contents to specific users or groups of users. The type of access can also be specified depending on the document and user, for example, permission can be given to edit the document as well as employee assignments for sign-off requirements.
5. Auto-reassignment of expiring documents
Documents or forms assigned to employees will show up in the Assigned section of their homepage. Once an employee opens the document, the Terms & Conditions button is activated. The employee can then read the information, check the affirmation statement, and digitally sign off on the company policy. Once the employee starts the process of signing off on assigned forms, the folder moves to the In Progress section, and once all forms have been signed off, it is moved to the Completed section. If a document expires, the folder will automatically move back to the Assigned section and the employee will be notified that they are required to sign off again.
6. Auto-assign of updated documents
As changes occur in industry, policies and procedures are updated to reflect this. The cloud document management system makes sure that these changes are not overlooked. Whenever an update is made to a document, the folder containing it will show up with a yellow warning icon beside it in the Assigned section of the user's homepage. You can highlight the relevant changes within the document and the employee is then required to sign off on it once again. When this has been done, the folder will move back to the Completed section.
7. Digital tracking and Excel reporting
Digital tracking and reporting within the system enables you to keep a better check on sign-offs. You can find out which employees have signed off on a particular document and which haven't. Admin users can access any folder they have permission to, select a document, and download a comprehensive history for it. This generates an Excel report outlining which employees have opened the document and the dates they signed off on it. You can also digitally track specific employees by generating individual detailed reports. These reports list which documents the employee has signed off on and which forms are yet to be completed.
8. Digital signatures
When signing off on policy and procedure documents, employees append a digital signature which is captured and stored. The unique data that comprises a digital signature is permanently embedded in the form or document and includes a time stamp to verify when it was signed. Attempted tampering with the original form is easily detected and any alterations will invalidate the document. Digital signatures are already accepted as legally binding in many countries and more are starting to follow suit, which means the online document management system offers not only convenience but peace of mind.