What is Corrective and Preventive Action?
Corrective and Preventive Actions (CAPA) are pre-emptive safety and quality controls in quality management systems. It is a systematic approach used to identify, investigate, and address the root causes of potential risks within an organization. By implementing CAPA processes, businesses can proactively correct issues, prevent their recurrence, and continuously improve their operations. Let's delve deeper into what Corrective and Preventive Action entails and why it is vital for ensuring safety, quality, and efficiency.
Table of Contents
Corrective Action
Corrective Action plays a pivotal role in maintaining and enhancing quality standards within an organization. When a nonconformity or safety problem arises, Corrective Action provides a structured approach to address the issue effectively. It goes beyond simply fixing the immediate problem by delving into its root causes and implementing measures to prevent its recurrence.
Steps in the Corrective Action Process
The first step in the Corrective Action process is the identification and reporting of the nonconformity. This can be done through various channels, such as incident reports, customer feedback, internal audits, or quality inspections. Encouraging a culture of open communication and accountability ensures that issues are promptly brought to light, allowing for timely intervention.
Once a nonconformity is identified, a thorough investigation is conducted to determine its root causes. This involves analyzing data, examining processes, and engaging relevant stakeholders. Techniques like the "5 Whys" method are often employed to systematically dig deeper into the underlying factors contributing to the problem. By understanding the root causes, organizations can develop targeted and effective corrective actions.
The Corrective Action plan is then developed based on the findings of the investigation. This plan outlines the specific actions that need to be taken to address the root causes and resolve the nonconformity. The plan should be clear, concise, and actionable, with assigned responsibilities and realistic timelines. It may involve process modifications, employee training, equipment repairs or upgrades, or revisions to documentation and standard operating procedures.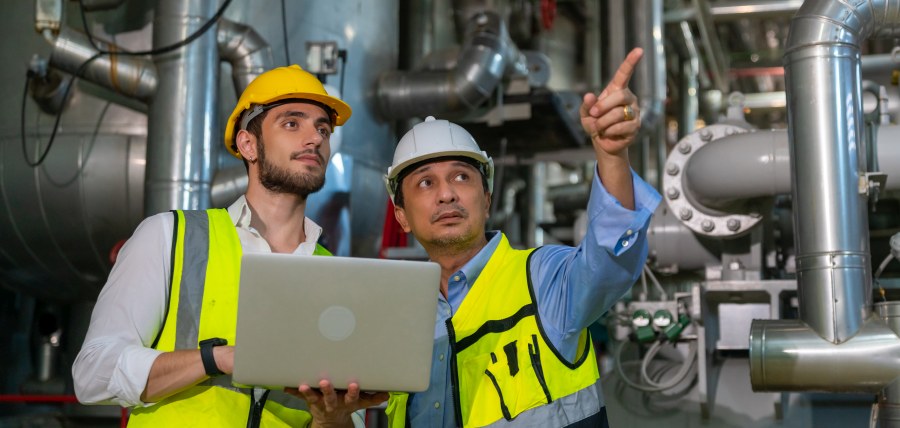 Implementation of the Corrective Action plan requires collaboration and coordination among various stakeholders. Clear communication channels and accountability mechanisms ensure that the actions are executed as intended. Monitoring and tracking the progress of the corrective actions is vital to assess their effectiveness. Key performance indicators and metrics can be established to measure the impact of the implemented measures.
Regular reviews and evaluations of the Corrective Action process are essential to drive continuous improvement. Lessons learned from past nonconformities can inform future preventive measures, thus closing the loop between Corrective Action and Preventive Action. By analyzing trends and patterns in nonconformities, organizations can identify recurring issues and take proactive steps to eliminate them.
It is important to note that Corrective Action is not a one-time fix but an ongoing process of improvement. Organizations should foster a culture of learning and adaptability, encouraging employees to report and address issues promptly. By embracing Corrective Action as a fundamental component of their quality management system, organizations can drive a culture of continuous improvement, enhance customer satisfaction, and ensure compliance with regulatory requirements. For more on corrective actions, check out OSHAs PDF on Incident Management which has a section on Corrective Actions.
Preventive Action
On the other hand, Preventive Action is all about staying one step ahead. It's all about stopping problems before they happen. It involves identifying and addressing potential issues early on to avoid costly setbacks. By analyzing data, assessing risks, and taking proactive measures, organizations can stay ahead of the curve. Preventive Action is an essential component of quality management, ensuring smooth operations and customer satisfaction.
To implement Preventive Action effectively, businesses must conduct thorough assessments. By examining historical data and trends, potential risks can be identified. Once risks are recognized, proactive measures can be taken to mitigate them. These measures may include process improvements, enhanced training, or implementing additional quality checks. Preventive Action is a proactive approach that aims to eliminate future problems and maintain a high level of quality.
Implementing Preventive Action requires a vigilant mindset. It involves regularly reviewing processes, identifying areas of improvement and taking proactive steps to address potential risks. By doing so, organizations can minimize the likelihood of future issues or non-conformities. Preventive Action is a strategic approach that promotes continuous improvement and ensures long-term success.
How to Make a Corrective and Preventive Action (CAPA) Plan
Implementing an effective CAPA system requires careful planning and execution. Here are some key steps to consider:
Identification and Reporting
Investigation and Root Cause Analysis
Corrective Action Plan
Preventive Action Plan
Implementation and Monitoring
Let's go over these key Corrective and Preventive Action Plans in detail…
Identification and Reporting
Identification and reporting are critical steps in the Corrective and Preventive Action (CAPA) process. The ability to recognize issues and promptly communicate them is essential for maintaining a high level of quality and efficiency within an organization.
Identifying problems involves observing and noticing irregularities or deviations from expected standards. When something seems amiss, it is crucial to report it promptly to the relevant authority. This ensures that the issue is acknowledged and can be addressed in a timely manner.
Reporting plays a key role in the CAPA process as it allows for transparent communication and accountability. By reporting concerns, employees contribute to the overall improvement of the organization. This fosters a culture of openness, where everyone understands the importance of sharing information and raising awareness about potential risks or non-conformities.
Clear and concise reporting is essential to ensure that the information is accurately conveyed. Using simple language and providing specific details enables a better understanding of the reported issue. By promptly identifying and reporting problems, organizations can take swift action, prevent further complications, and continually strive for improvement.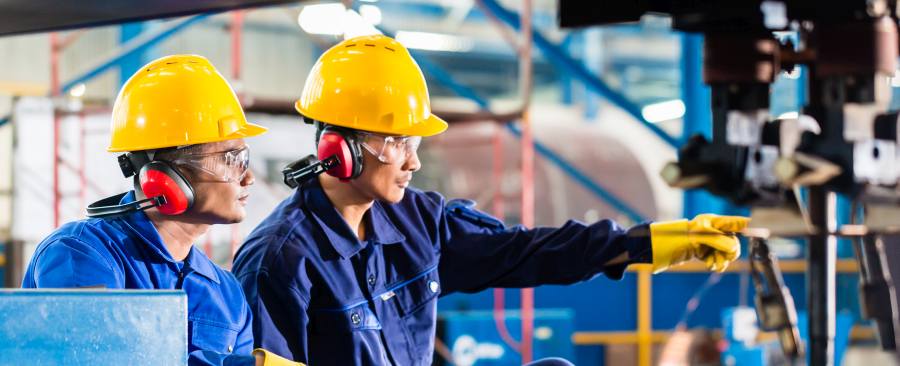 Investigation and Root Cause Analysis
Investigation and Root Cause Analysis involve delving deep into the problem, finding the underlying causes, and developing effective solutions.
During the investigation, data is collected and analyzed to uncover the root causes. Interviews and problem-solving techniques are used to understand why the problem occurred. This helps identify the factors that contributed to the issue.
Root Cause Analysis aims to get to the heart of the matter. It seeks to find the fundamental reasons behind the problem, rather than just addressing its symptoms. By understanding the root causes, organizations can implement targeted solutions that address the core issues and prevent similar problems from happening again.
In summary, Investigation and Root Cause Analysis is a process of deep exploration to uncover the underlying reasons behind an issue. By identifying the root causes, organizations can develop effective solutions that tackle the problem at its source, preventing its recurrence and promoting continuous improvement.
Corrective Action Plan
A Corrective Action Plan involves identifying and understanding the root causes of problems, developing practical solutions, and implementing those solutions effectively. The goal is to fix the issue and prevent it from happening again. By taking decisive action and making necessary improvements, businesses can enhance their processes and ensure high-quality outcomes.
In a Corrective Action Plan, it's important to investigate and analyze the problem thoroughly. This means finding out why it happened and what factors contributed to it. Once the causes are identified, practical steps are taken to address them. These steps can include process changes, training programs, or modifications to equipment. It's essential to monitor the effectiveness of the actions taken and adjust them if needed.
A successful Corrective Action Plan requires a commitment to continuous improvement. It involves being proactive and staying ahead of potential problems. By identifying and addressing issues promptly, organizations can prevent them from recurring in the future. This not only improves the quality of products or services but also builds customer trust and confidence. Implementing a well-executed Corrective Action Plan demonstrates a dedication to excellence and ongoing improvement.
Preventive Action Plan
Preventive Action is a proactive approach to avoid future issues. It involves identifying potential problems, implementing measures to prevent them, and monitoring progress. By taking preventive action, organizations can minimize risks, improve processes, and enhance overall performance.
To create an effective Preventive Action Plan, start by analyzing past data and identifying trends or recurring patterns. This allows you to pinpoint areas of vulnerability and develop targeted strategies to address them. Implement preventive measures such as regular inspections, training programs, and updated protocols. Continuously monitor and evaluate the effectiveness of these measures to ensure ongoing improvement.
Regular communication and collaboration among team members are essential for a successful Preventive Action Plan. By encouraging open dialogue and feedback, you can gather valuable insights from employees who are closest to the operational processes. Their input can help identify potential risks and contribute to the development of preventive measures.
Lastly, a proactive mindset is crucial in sustaining the effectiveness of the Preventive Action Plan. Emphasize the importance of continuous improvement and encourage employees to report potential issues or suggestions for preventive measures. By fostering a culture of vigilance and accountability, organizations can create an environment where prevention becomes a shared responsibility.
Implementation and Monitoring
Once the corrective and preventive actions have been devised, it is vital to implement them promptly and efficiently. This entails putting the plans into action and monitoring their progress closely. By doing so, organizations can ensure that the desired changes are taking place and evaluate the effectiveness of the implemented measures.
Implementation involves putting the plans into action, making the necessary modifications, and incorporating the recommended changes into daily operations. It is crucial to assign responsibilities and provide clear instructions to the relevant individuals or teams. Regular communication and coordination are key to ensuring that everyone understands their roles and executes the actions as intended.
Monitoring is an ongoing process that involves observing and assessing the implemented corrective and preventive measures. It is important to establish clear metrics and performance indicators to evaluate the progress and effectiveness of the actions taken. This may involve collecting data, conducting regular inspections or audits, and tracking key performance indicators. By monitoring the results, organizations can identify any deviations or areas that require further improvement.
Continuous monitoring allows organizations to stay informed about the progress and effectiveness of the implemented actions. It enables timely adjustments to be made if necessary and ensures that the desired outcomes are achieved. By closely monitoring the implementation, organizations can maintain accountability and drive the necessary changes to ensure ongoing success and improvement.
Conclusion
By implementing a robust Corrective and Preventive Action process, organizations can foster a culture of continuous improvement and quality excellence. It enables businesses to address issues promptly, prevent their recurrence, and enhance overall efficiency. Moreover, a well-executed CAPA system demonstrates a commitment to customer satisfaction, regulatory compliance, and the pursuit of operational excellence.
Remember, Corrective and Preventive Action is not just a reactive measure to fix problems; it is a proactive approach to drive sustainable improvement. By embracing CAPA principles and incorporating them into your quality management system, you can empower your organization to thrive in a dynamic and demanding business environment.