Creating Great Online Employee Orientations
When a company or organization has well designed orientations, new employees can hit the ground running and current employees are better able to transition into different roles within the company. When you hire someone new you should be able to provide an in depth online orientation to teach them all about your company, your values and mission, give messages from leadership, prepare them for their work requirements, and give a virtual tour of the site they will be working at. These are just some of the elements that are important for an online orientation to help new team members get off to a great start.
Over the past decade a great deal of learning and training materials have moved online. This has allowed remote access to courses and learning materials that have been invaluable for everyone from college students, to private companies and their employees. Early 2020 and the COVID-19 pandemic has shown even more clearly why having online options for workers, whether this includes job tasks or training, is so critical. In fact, Global Workplace Analytics is predicting that by the end of 2021, 25% to 30% of the workforce will be working from home for at least part of each week.
If you want to start moving your new employee orientations online, but don't know where to start keep reading for our tips on how to use software to build great online employee orientations:
Decide Who Will Build It
The first step is deciding if you want to build the orientation yourself, or if you want to find a qualified team to design and create the orientation for you.
Building it yourself will be quite a bit less expensive and will likely be a faster process, but you may be limited in the interactive elements, videos, images, and animations that can be included in your orientation depending on your own skill set and resources.
Create the framework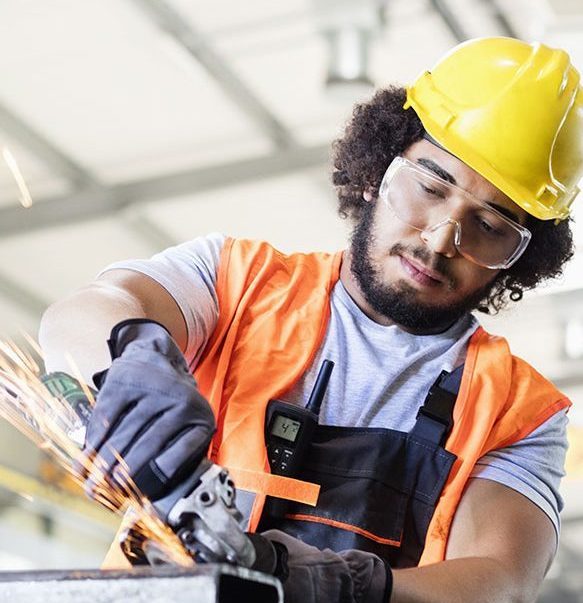 It is critical you come in with a good plan. You should outline the orientation before getting started. This will likely include figuring out the audience as well as the overall purpose and what you want the new employee or current team member to learn from the training.
You should also outline each section and element of the orientation so you can figure out if you need to do a photo or video shoot, coordinate with colleague who you will need to write or present pieces for the orientations, and plan for any other time sensitive work that might go into the orientation.
Collect and Develop the Materials
This step will include downloading stock images and video or shooting and filming your own. It will also include putting together the written material, which could involve hiring a professional writer or using someone in house. You can also compile your orientation material into a slideshow to help organize the various sections, and most modern training and orientation software will allow you to upload your slideshow directly into their system.
Upload into your Orientation Software
Once you and your team have developed the orientation materials the rest is easy! All you need to do is upload the various elements into an orientation software. Some, including the BIStrainer system, will offer a playlist style upload feature. This allows you to easily upload and order every element of your orientation.
Distribute through your Learning Management System
The final, and most important, step is distributing the orientation to your new hires. You can do this by adding it to your training matrix within the learning management system so that it automatically gets added to the training profile of every person who joins the team. If the orientation is site specific, and for both current and new employees, you can adjust the training matrix to distribute the orientation to everyone who works at a specific site.
Employee orientations are one of the most important parts of training new staff and ensuring your current employees have all the required safety information to work at different work sites. Moving orientations online is a fantastic way to keep orientation fresh, engaging, and distribute them to employees even if they aren't yet in the office. Following the steps above you should be well on your way to getting great employee safety orientations online and in front of the people who need them.