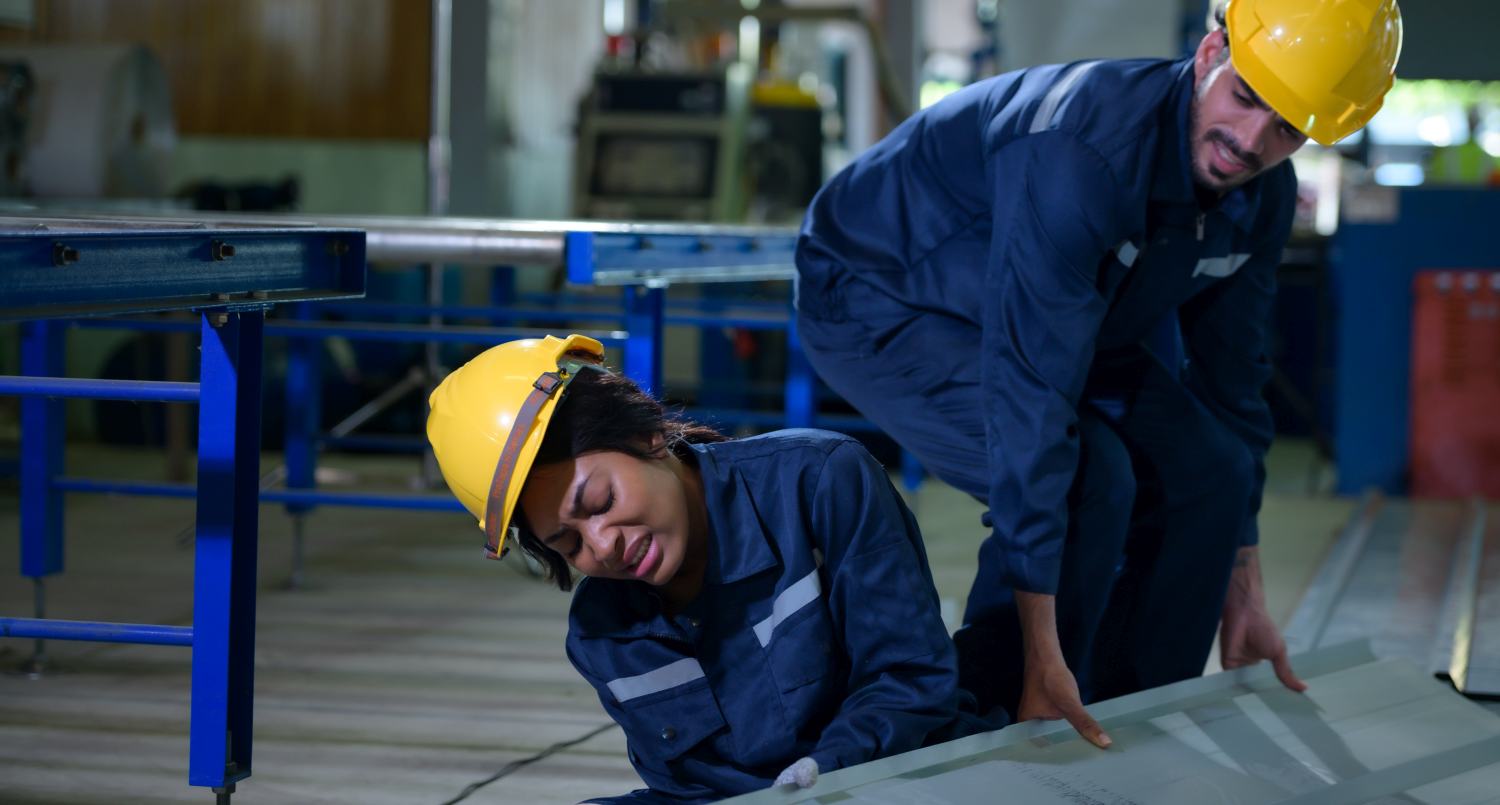 Top Safety Hazards at Work
Some of the top safety hazards are easy to spot, however, some chronic workplace afflictions aren't. Yet, these compounding injuries can be just as debilitating. From noise hazards to lacklustre office ergonomics, some of the most harmful hazards in the workplace take a while to develop symptoms. That's why you'll notice hazards in this article you knew, and others the pros stress for a reason.
When it comes to safety in the workplace, an ounce of prevention is worth a pound of cure. With these chronic hazards, the more awareness the specialist has, the better equipped they are to avoid long-term injuries.
Explore this Article:
10 Construction/Manufacturing Hazards
The construction industry is one of the most dangerous industries out there. It only makes sense to shine a spotlight on the top ten common construction site hazards.
Airborne dust and other materials – Dust on a construction site usually isn't just regular old dirt; it can also be composed of toxic substances that cause diseases such as silicosis, asthma, or COPD.
Electric shocks – Most electricity-related workplace incidents are caused by working around electric machinery, or by contact with power cables. In addition to causing burns, electric shocks can also result in falls from scaffolds or ladders.
Asbestos exposure – This is a highly toxic substance that's present on many construction sites. Inhalation can result in conditions such as lung cancer, pleural thickening, and asbestosis.
Structural collapse – Many construction sites require employees to work in trenches, or within buildings that are structurally unsound. If one of these structures collapses unexpectedly, this could cause injuries or even fatalities.
Handling of materials and equipment – Even if the materials or equipment aren't particularly dangerous on their own, they can still present a risk due to carelessness or lack of training.
Hand Arm Vibration Syndrome (HAVS) – Generally caused by the long-term use of power tools, HAVS is a permanent (but also preventable) disease that affects the joints, nerves, and blood vessels.
Hearing loss – Heavy machinery, power tools, and more can be extremely loud, and even workers who aren't operating them can have their hearing affected by the noise level found on most construction sites.
Slips, trips, and falls – While trip or fall hazards can't be completely eliminated at a construction site, they can definitely be reduced by managing access routes and working areas, and by training workers to take the proper precautions.
Moving objects – It could be a forklift, a supply vehicle, overhead lifting equipment, or something else entirely; construction sites are busy places, and there are plenty of opportunities for worker injuries because someone wasn't paying attention.

10 Hazards in Common Workplaces
Regardless of what industry you're talking about, the following hazards are as hard to spot as they can be harmful.
Working alone – Going solo puts workers at risk because there's nobody to lend a hand if something goes wrong.
Hearing loss due to noise hazards – Something like "loud noises" doesn't seem all that dangerous, but they can cause permanent hearing loss over the long term without proper protection.
Lack of safety systems – Without systems that enable the reporting and addressing of incidents and/or safety issues in the workplace, the same dangerous patterns are more likely to continue.
Lack of training for temporary workers – A significant portion of the workforce is made up of "temporary workers", who are often not trained as thoroughly since they aren't expected to stay for the long haul. This results in hazardous jobs being performed by inadequately trained workers, putting themselves and others at risk.
Bullying or harassment – These issues aren't commonly associated with workplace environments, but the truth is that they can significantly impact the mental and physical health of any employee. The potential effects of workplace harassment include depression, anxiety, PTSD, the development of addictions, or even suicide in extreme cases.
Cold or flu – It might seem like toughing it out is the right thing to do, but staying at work with a contagious disease actually risks the health of anyone a worker comes into contact with, as well as delaying their own recovery.
Slips, trips, and falls – From offices to underground mines, this remains one of the top causes of workplace injuries. Workers are more likely to exercise caution when they're working at high elevations. Still, they don't usually pay as much attention when working around trip or fall hazards at ground level.
Poor ergonomics – Whether it's due to improper lifting techniques, or office chairs that lack lumbar support, poor ergonomics can lead to all kinds of musculoskeletal injuries. Some happen from a single incident, while others take months or years to develop.
Distractions – When a worker's focus is on their phone or other handheld devices, they aren't able to properly identify or anticipate potential hazards.
Stress – Excess stress often leads to preventable mistakes that put others at risk, as well as a number of mental and physical health issues.
Working at heights – Many construction projects require employees to work on roofs, ladders, or scaffolds. Without the right safety equipment, training, or focus, however, there's a high risk of falling. In fact, this is one of the leading causes of fatalities on construction sites.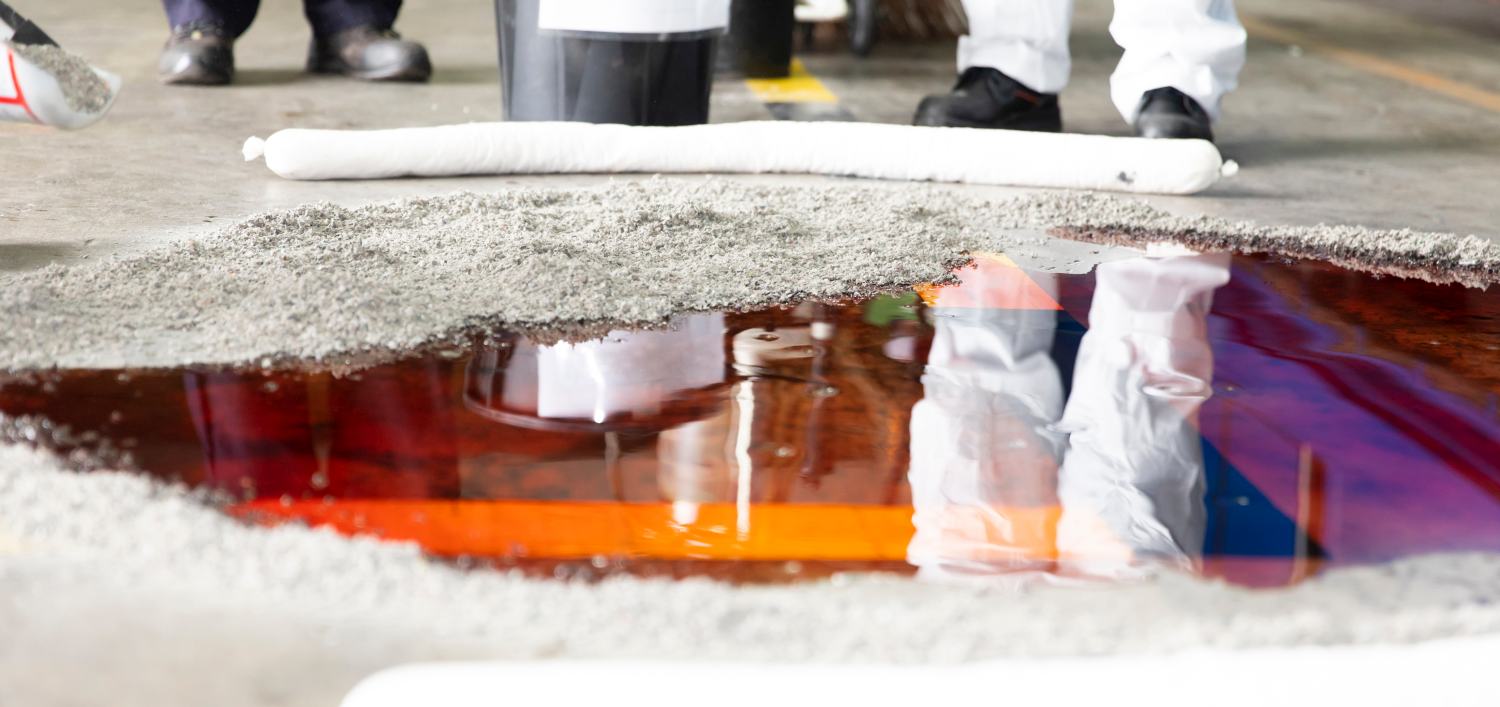 Recognizing Safety Issues in the Workplace
Your staff has one of the best perspectives for recognizing safety hazards. Providing staff with a way to document hazards quickly and incentivizing the documentation will help tremendously with safety recognition.
There are also quite a few safety issues that can happen in any workplace. For example, the improper use of extension cords can lead to trip hazards. And over the long term, it can increase the risk of electrical shock as cords are worn down by foot traffic, or repeatedly driven over by heavy machinery.
In other cases, safety issues simply come from bad housekeeping. A warehouse could stack boxes in a way that blocks sprinkler heads installed in the ceiling, which would make them practically useless if a fire broke out. An office could store supplies right next to electrical breakers, which would complicate any situation in which easy, fast access to electrical installations was required. This is why it's important to imagine your safety systems in the event of an emergency and make sure they can provide the assistance they are designed to do.
The point is that some safety hazards may not seem particularly hazardous until it's too late. It's best to use all the data at your disposal. So that would mean, the more data you can collect the better. With all this metadata, you can better plan and mitigate incidents throughout your organization.
How Should Hazards in the Workplace Be Addressed?
Most of these safety hazards can't be eliminated, but they can certainly be reduced with PPE, machine guards and other countermeasures. Furthermore, safety training awareness goes a long way. It can convince employees to work more safely around any kind of workplace hazard, whether it's a trailing extension cord or asbestos. Part of the responsibility also falls on employers, who should ensure that hazards, incidents, and even employee concerns are taken seriously, and resolved quickly. Of course, the first step is to identify safety hazards at work; once that's done, each problem will require its own unique solution.
Resources