Awareness, Culture, and Planning, the Keystones of Safety
A workplace can be a community. It can foster many great ideas and products. So, one would assume it could create its own safe practices. Yet so many safety programs attack the problem like it's never been addressed. That's why today we'll focus on things that give your employees what they need vs forcing them to act in unnatural ways. Because chances are, you already have many great procedures and practices, you just need your people to execute those methods, or be aware of the consequences.
Safety has no quick-fix solutions, however, there are three crucial areas leadership should focus on that can equip their staff with everything they need to develop safe practices.
The three pillars of workplace safety are – awareness, culture, and planning. These have the power to enable and educate while working harmoniously with human instinct. Once your staff is enabled and educated, then they'll either be safe, or they won't. The rest is up to psychology. But to help the ones you can, you must give them the tools and context they may need or have forgotten.
Awareness
More often than not awareness is the issue when employees are disregarding safety. You may find all you were missing was awareness. I know I was during the first industrial jobs I worked. I also know I was thankful for awareness when it was finally given to me.
When I worked in the steel industry, we frequently had to wear a mask(respirator) that filtered benzine gas along with asbestos. Before working for this company, I thought I knew what a mask was, I even knew what particulates were—even though I had sparsely heard the word 'particulate'—and I finally knew it was in my lungs' best interest to wear the mask at all times.
However, I didn't know my mask only filtered a small amount of toxins and I still inhaled dangerous amounts of chemicals daily. I also didn't know about the different types of asbestos, nor the best practices for dealing with it.
Luckily, my company had a robust training platform. Before even setting foot in the coke oven (an oven used to make solid fuel for steel production), we had hours of online courses to complete. Some of us even retained the information we learned.
Funny enough the culture at this job was apathetic when it came to safety, yet the new staff still received the awareness required to make our own decisions when it was obvious the other generations were neglecting hazards.
So, before the awareness training, I was under the assumption—without ever thinking about it mind you—that the mask was protecting me. I assumed I was fully protected from the danger.
Now, consider that many don't even think about this. They merely just do what they're told. That's where culture comes in, but we're not there yet.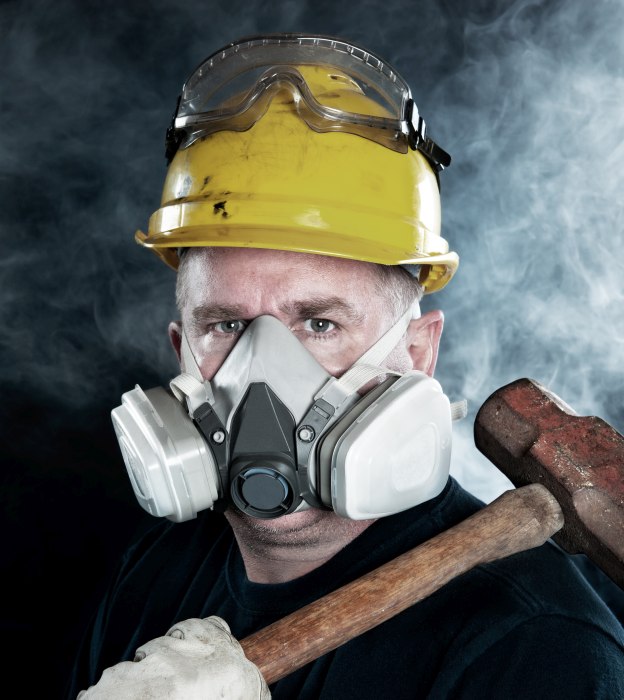 So, what does awareness do? In this anecdotal situation, awareness is the difference between me standing in a cloud of benzine with a mask on, and not. Why would I stand in a cloud of benzine you ask? Well, I wouldn't go out of my way to do it but say I thought I was fully protected from the gas, if that was the case, I wouldn't consciously avoid the gas either.
This is just one example of what awareness can do. It altered my assumptions by providing useful facts I could translate into safer practices. Simply telling an employee to wear a face mask is insufficient and almost patronizing. Arming your employees with knowledge and letting them decide what to do is more respectful and beneficial.
Employees appreciate knowledge more than threats and fines. Not to mention in all my years of working in the steel industry I only saw federal employees once and all they seemed to care about was signage. So fines are not even a threat to the average worker. Education is the only real way to make sure they're vigilant.
So again, the choice at the end of the day is ultimately your employees, you'd best arm them with all the awareness you can, so they make educated decisions every day. This practice will create a better culture for new hires as well.
Culture
As I mentioned before, culture is another major variable you can control when it comes to safety.
Culture can incentivize dangerous procedures, complacency, and even recklessness. Or it can promote safety, good practices, and good behavior. It is a pendulum that can 'rock the boat' either way. It does all this automatically and psychologically. That's why it's one of the tougher totems to get right.
To guarantee a good culture, you must make sure your leaders are sending the right signals; for instance, they're providing the necessary equipment, or they're incentivizing the right behavior. How does equipment add to culture? Insufficient equipment conveys a message and when its insufficient safety equipment, it carries an even worse message to the employees. How do you incentivize good behavior? Incentivizing the right behavior could be as simple as rewarding someone for training a new hire or pointing out unsafe equipment. You should always positively reinforce anything you'd like to promote. It could be as simple as recognizing good behavior which mitigates futility. An employee who feels his actions will be effective and noticed will operate differently than one who feels ignored.

On the contrary, incentivizing things that exclude people can have the opposite effect. Make sure the things you incentivize are goals anyone can achieve. And if you're only motivating things that add to production, then you could create a culture that promotes productivity over safety, which will translate to an emphasis on speed rather than control.
Culture also has the power to teach without words and lead new generations automatically. The next time you walk around the floor, take a note of the most influential people in your organization. Are they leaders? Are they promoting good behavior, or are they disillusioned and complacent? Sometimes all a disillusioned employee needs is recognition.
Remember, you could be completely wrong about your culture, it could be corrupting your other attempts at safety. It's another huge cog in the machinery of safety you must consider.
Culture needs to be promoted by your leaders and you need to find ways of including all employees. For more information on workplace culture try this article, and for more on training and vetting leadership see this post.
Planning
Planning is how you address new obstacles. It's also how you personalize other safety strategies with your unique tasks. However, I'm not going to use any fancy absolutes or make wild finite promises claiming planning is "the last thing you'll have to think about". The truth is, planning is just another pillar you must constantly work at to promote safety in your workplace.
It's true if you provide awareness, a great culture, and good planning, you're doing everything in your power to promote safety, but you can't stop there because time brings change. Every time you implement new equipment, tasks, or procedures, you're going to have to readdress things.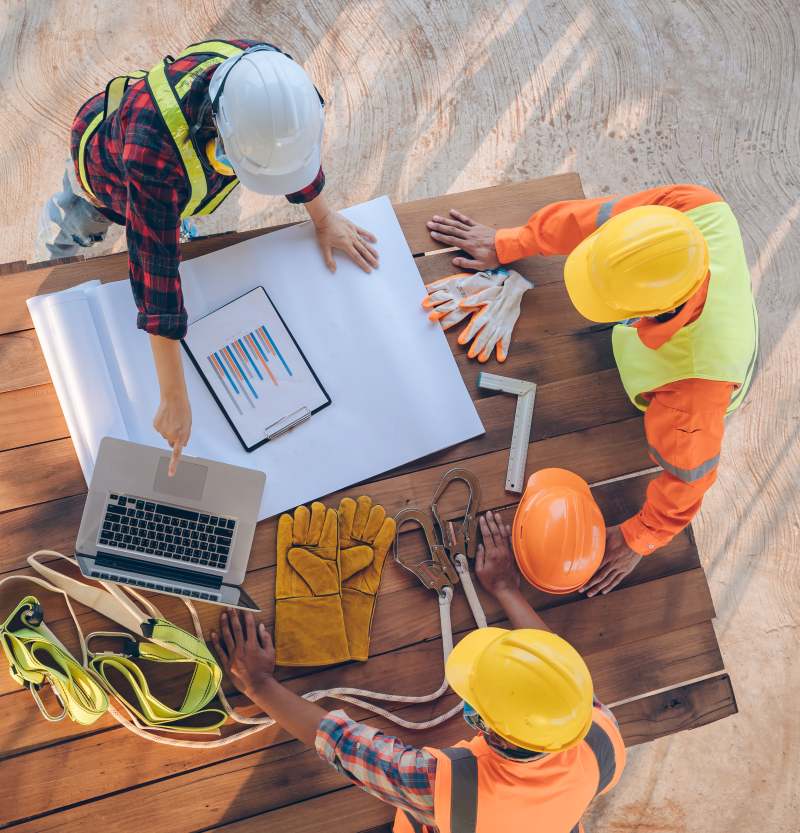 Readdress by asking everyone questions! Anyone in your company could have valuable insight. Even the act of including them in the planning process is empowering and adds to a healthier culture.
I can honestly say when we were left out of all the safety decisions and just given signs to hang up and told to change procedures, we found it patronizing. Whereas when supervisors asked us how to make our tasks safer, we felt more inclined to help out and participate in the solutions.
So when planning, always include the people your creating the plan for. They might have some serious objections and if they decide to not follow your plan then that plan fails to achieve its goals.
Conclusion
Awareness provides wisdom, culture supports wisdom and sharing, and planning brings it all out on the floor and translates it to practical procedures. Focusing on these categories dignifies your employees along with helping them to see the bigger picture.
These focal points communicate much more than hanging up a no running sign, or constantly reminding someone about their safety glasses. They convey mutual respect and allow the worker to maintain identity, which is worth more than most think, for it allows them to take more pride in their work, which is priceless.
Written by Jordan Kovacsik – BIS team member, author, and safety enthusiast who worked in the steel industry for a decade.