Building Nations Through Education
Founded in 2009, CPI Training Incorporated (or CPI) is a project management firm operating out of Alberta and Saskatchewan. Although rooted in the Prairies, the goal at CPI Training is to build nations through education. CPI Training has built 13 technical training centers around the world and has had contracts in over 27 countries. CPI covers a lot of ground as they provide custom, quality programming for any client large or small. With their own Open-Source Resource Database, CPI can handle any requests from any client.
CPI has over 1,000 instructors and project managers in their network that specialize in a vast range of topics from soft skills to technical training. However, what separates CPI from others is their "National Capacity Building" model, which is used to strategize technical hands-on training for growing countries. Another service that CPI offers is curriculum development to help clients create a fully comprehensive training program with many of the major Learning Management Systems. Not only does CPI deliver valuable safety training, but they also accomplish this in a cross-cultural way. Whether the course is held in Canada, UAE, India, Peru, China, or Ghana, each is tailored to deliver the same message of safety.

At the core of their success is quality. While CPI is extremely flexible and customizes all their projects to fit their client's needs, this is never done at the expense of quality. This mindset has built trust with many of their clients, who always return to CPI when training is needed. As Terry Drabiuk, President at CPI, stated, "we have had contracts with Newmont Mines Ghana since our inception and they don't even question our ability to deliver on our promises." This quality control provides their clients with the confidence that CPI will get the job done and at the highest level possible.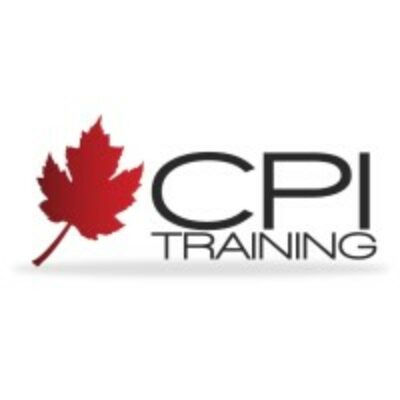 The team at CPI would label themselves as a "big/small company." They have thousands of freelance professionals and have partnered with educational institutions around the globe, but they have very few internal, full-time employees. Despite being a smaller company, they still have a strong safety culture. Every nation has different safety standards, and CPI works with all nations to ensure safety reaches the highest level. At the end of the day, any student taking courses with CPI understands the importance of safety. This knowledge of safety is contagious as many companies are eager to hire former CPI students because of their newfound understanding of safety. When promoting safety within their own organization, and to their clients, CPI holds what they call "safety moments" at the beginning of each class with students participating and leading discussions about safety. These "safety moments" allow students, and staff, to use open dialogue from their own experiences to learn more about safety.

Terry Drabiuk has an important perspective on global training. He believes, "it depends on where the student is from. In North America, we are subjected to a safety culture in our everyday lives, so it's an employer's expectation that employees will already have an understanding of safety. In many other countries, education is absent or there are limited resources (e.g., steel-toed boots) that prevent people from putting safety first. Quite often you will see roadside welders in sandals and, unfortunately, sometimes without a helmet or safety glasses." CPI works hard to make sure safety is accessible to everyone.

At CPI Training, whether it be soft skills, technical skills, or foundational skills they have the instructors, curriculum, and project managers to assist any type of client. Their large variety of quality training courses and project management services helps them be a top choice for companies of all sizes, and industries, across the globe.