Company Spotlight - WCBConsulting.ca
Specialists in WCB Claims Management Training
There are three words in Alberta that tend to invoke misguided stress in both workers and employers: Workers' Compensation Board (WCB). Why is it that employers and workers feel this way about WCB? A lot of this is tied to misconceptions about what WCB does. From the employers' perspective, WCB costs them time and money. On the other hand, workers believe that by claiming WCB, they will be viewed as lazy. In fact, "37% of Americans believe individuals who claim workers' compensation are using it as an excuse to get out of work." This shocking statistic perpetuates misinformation about the WCB process.
Seeing this misinformation, Anthony Butkovic realized that he could make a difference. A man of many talents, Anthony started his career in the field of disability management at MacEwan University before moving over to the workers compensation industry. This provided Anthony with experience managing claims across much of Canada. In 2011, Anthony brought all his experience to the safety field by starting WCBConsulting.ca. After seven years with WCBConsulting.ca, Anthony gained additional experience as an assistant coach with the CFL's Montreal Allouettes. His unique coaching experience paired with years of working in different provinces allows Anthony to bring a unique perspective to educating people about WCB.
With his wealth of knowledge and experience, he returned to Edmonton and was immediately drawn to determining what the basic principles are within the WCB system. Those principles addressed almost 80% of the WCB issues facing any business, large or small. The training developed by WCBConsulting.ca "was created to speak to any industry no matter the location or size. Claim management is the same wherever you go, what you're paying attention to is the policies and regulations in your area." Anthony's goal with his company is for it to become a haven where safety professionals can learn and understand the WCB system.
Over the years WCBConsulting.ca has built six courses and orientations. These courses encompass every aspect of claims management from an employer's perspective. Although the online courses have only been released within the last year, these have been constructed with Anthony's 15 years of experience interacting with WCB. So far, WCBConsulting.ca has been able to save clients a total of $12 million in premiums over a ten-year period and hundreds of millions more in projects that were awarded because of their WCB record.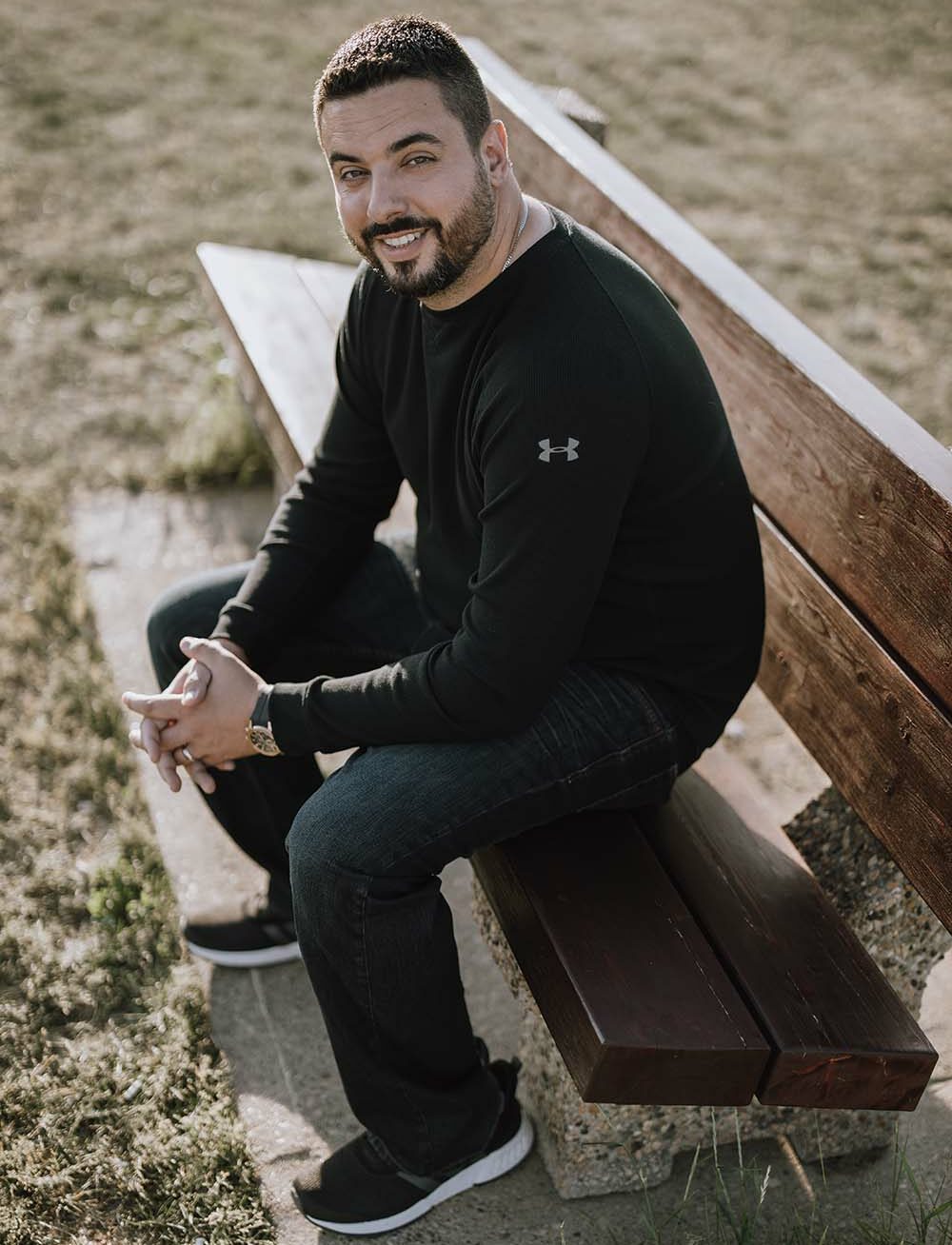 Every course is based around providing guidance to clients so they can make good choices, create good outcomes, and handle any situation. This central philosophy was developed when Anthony was researching what WCB training was available. He found that most training was heavily theory based, but many lacked practical training. Talking with safety professionals, they reiterated the need for a step-by-step learning approach to walk clients through every aspect of the WCB process.
Anthony's experience as a coach allowed him to accomplish this step-by-step learning in his own unique way. Rather than listing facts and hoping workers understand, he coaches and mentors them through the WCB process using practical examples. He believes, "knowledge isn't good enough; you need to be able to apply it in certain situations." This isn't limited to online courses; he also offers one-on-one coaching to health and safety professionals. The goal is for everyone to understand all facets of WCB claims management to the point where they can be self-sufficient with any claims they encounter.
Just as practical experience was missing, he also found that most safety training was directed at preventing and responding to incidents while post-incident activities were left in the dust. He believes that "ongoing support for claims management has always been missing. Industries spend millions on preventing a workplace incident, but many overlook the expenses that come into play after one occurs." Anthony believes pre- and post-incident training needs to work together for a safety program to succeed. Post-incident training also needs to be designed around follow-ups. In many other courses, individuals learn about WCB during the class, but often forget key information days, weeks, or months later. To remedy this, Anthony leaves communication options open for students that have finished a course. This way, if there was anything that was missing in the course, his students can reach out for more information.
Developing courses around WCB provided Anthony insight about the biggest challenges facing employers and workers when it comes to claims. So far, he's found that many people just do not fully understand how WCB works. To someone without the training and experience that Anthony has benefitted from, the entire procedure can seem overwhelming. To tackle this challenge, WCBConsulting.ca delivers their content from the perspective of an employer or health and safety representative. If the content is presented in their point of view, employers can immerse themselves in the subject manner by thinking about how claims would work for their business. Then when an incident occurs, everyone can trust that the situation is handled correctly.
This trust is what Anthony focuses on fostering through his courses. Anthony explains that, "there is a way to do claims management that takes care of one another, you can achieve all your financial goals from the employer's side and give a level of trust for the injured workers. Through these courses, we can correct the myths about WCB and give the worker what they are legally entitled to in the most cost-effective way." When a health and safety professional is fluent in how the system works, it allows them to be in a situation that provides confidence. They can adjust to whatever challenge they are faced with in the field because they understand the basic principles of claims management and trust that the correct steps are taken.
But what happens if an incident occurs when these trained individuals are not present on the site? Anthony shared a recent example of such a situation and the confusion that was caused. When speaking with a small business owner in the process of filing a WCB claim, he asked, "what's your biggest concern?" The client replied that they found themselves in an impossible position because the claim was being handled by a safety representative that wasn't present when the incident occurred. They didn't know what to do. Anthony suggested, "adopting a system for their company for situations where a safety representative isn't present. A supervisor with a basic understanding of WCB could be used at the time of the event and take some of the needed actions until the health and safety representative arrives. This way, the health and safety representative can just take action." This was exactly what the woman was looking for and Anthony mentioned that's exactly what his online training is designed for.
"Prevention is important, but to be a more well-rounded company, you need to know how to react and be confident in mitigating any incident. Using this approach, everyone wins."
– Anthony Butkovic, Founder of WCBConsulting.ca
When asked about promoting safety, Anthony explains, "that companies tend to preach health and safety to their workers, but not always follow through and the most successful companies are the ones that follow through from A to Z." In addition, companies often look at the financial cost of an incident while overlooking its impacts to workers. If everyone is not looked after, friction and distrust can occur between both parties. Workers and employers may start to only look out for themselves and not cooperate with each other – further complicating the WCB process. These complications can all be avoided by adopting a business culture that looks out for both the workers' well-being and the business' bottom line.
To new workers entering the workforce, Anthony advises to ask about your health and safety program, the company culture, and what you should do if you get injured. It is important to learn as much as you can before an incident occurs. "People don't act rationally when they are scared, so educate the people around you," Anthony explained. "In the event that an accident happens, you should know what your options are to respond in a positive and effective way."
WCBConsulting.ca's top three keys to success:
Seek feedback from health and safety professionals. When you do this for 15 years, and you see the hardships, trials, and problems that companies go through, you can't help but notice patterns. Interviewing health and safety professionals about what challenges they are facing helped to shape WCBConsulting.ca's business strategy.
Learn about safety in all jurisdictions and identify the basic principles. When you notice what the recurring principles in every jurisdiction are, you can make a universal program and reach a wider target audience.
Recognize what is needed. Knowledge is power. But if you don't know how to apply it, you can lose that power.
To an employer, or worker, WCB may seem like a daunting task if you're unfamiliar with the process. However, WCBConsulting.ca works hard to ensure people get all the right information they need to make this a smooth process. Anthony's diverse knowledge and involvement in the WCB industry has allowed him to identify the basic principles of claims management and relay that to employers. Through education and knowledge sharing, employers can navigate their way through any WCB process in a manner that helps their workers get healthy without unneeded financial costs.