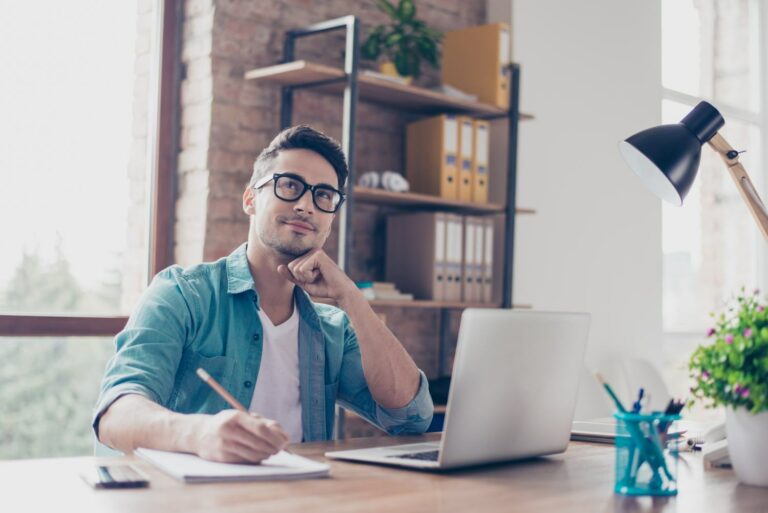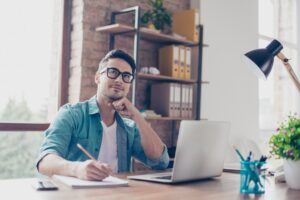 Why eLearning was Popular Long Before the Pandemic
At this point, we're all pretty familiar with digital alternatives to traditional in-person activities – especially since the start of the pandemic. From grocery shopping to attending classes, apps and online platforms have changed the way we approach many everyday activities.
What about before the pandemic, though? The social distancing measures have propelled many of these online services into greater popularity, but these technologies have been around for years. Many people were already surfing the benefits of the communication era long before the pandemic cancelled class rooms and made eLearning the only option, we'd like to explore why.
Explore this article:
Why eLearning's trending
Pandemic or not, eLearning can transform the way a business trains their employees. Organizations of every type can benefit from offering eLearning training courses, and the advantages go beyond simply improving employee qualifications. Compared to traditional training courses, eLearning brings benefits like cost savings, convenience, and ease of customization. Let's take a closer look at the details:
It's less expensive than in-person training – This doesn't just apply to the business offering the training; it also applies to the people who are taking the courses. Online training courses are often less expensive compared to their in-person alternatives, but you also have to factor in the impact of losing entire chunks of the workforce when they disappear to take a training course outside the workplace. As opposed to using computers or even mobile devices at the workplace, which cuts out all the transportation costs.
It's cheaper with course subscriptions – eLearning Course subscriptions save large companies thousands of dollars and allow more freedom. Subscriptions are only popular in eLearning. In-house classrooms seldom offer course subscriptions.
It's more convenient for everyone involved – This one is pretty self-explanatory. Instead of companies having to develop their own training programs using in-house or local resources, they can access comprehensive, dynamic training solutions from online training platforms. For those completing the training courses, eLearning is much more compatible with busy schedules.
It's easier to customize – In so many instances, employees get stuck with a one-size-fits-all approach to training. They may get signed up for a copywriting refresher course, or a class on conflict resolution. The problem with this approach is that it often overlooks the skills that employees would actually benefit from learning. With eLearning, on the other hand, courses can be assigned to strengthen the weak points of an employee's skillset, not simply to add a meaningless certification to their list of professional accomplishments.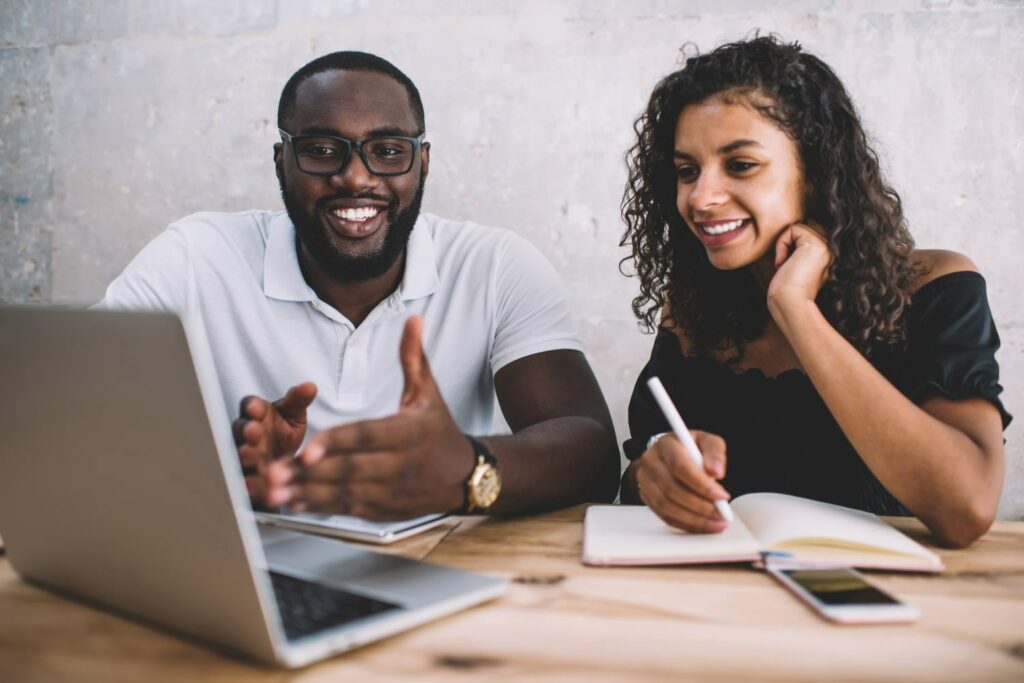 Why eLearning isn't always the solution
With benefits like these, why isn't everyone taking advantage of eLearning? One reason is these things take time to catch on, but it goes beyond that. Just like traditional classroom courses, eLearning isn't necessarily the right choice for everyone.
It requires more self-direction – Even though eLearning offers more convenience, it also takes more discipline. If employees have the option to complete the coursework at their own pace, there's always a risk that procrastination will have them scrambling to finish as the deadline approaches. And of course, information that gets crammed in last minute rarely sticks that well. Sure, some online courses offer virtual proctoring so you can monitor your students' progress, but this still may be difficult for a minority of trainees.
It doesn't suit everyone's learning style – Many eLearning courses are very text-heavy. Individuals read the assigned text, and then get tested on the material. This works just fine for some people, but others do much better with instructor-led courses.
It lacks opportunities for hands-on learning – Some people find it easier to "learn by doing", but it can take effort to connect online coursework with practical applications in real time.
The importance of continuing education in business
Pandemic or not, it's always been important for businesses to keep up with competitors with appropriate employee training. This has to be a continuous effort, though, or they risk getting left behind. The employees who were well-qualified three or four years ago may be working with outdated skills or methodologies, as new-and-improved training courses are constantly being developed.
If you're wondering whether your organization could benefit from online courses, try to think beyond the scope of company-wide training programs or seminars. Sure, a course on conflict resolution in the workplace might be applicable, but eLearning could do so much more when applied on an individual basis. You don't just need continuous training for your employees; you need the right kind of continuous training, and that's where eLearning has its chance to shine.
Advancements in online training offerings
eLearning can offer far more than just basic online courses. If you want to really hone in on the training courses your employees can access, there are plenty of platforms that can help you do just that. For example, some of them can identify which skills each employee would benefit from, or the certifications that should be kept up-to-date. You can tailor the courses that each employee receives and even provide them with the skills they'd need to rise from within the ranks.
eLearning helps align training courses to what the employees need
It happens far too often that employee training is completed simply to tick the right boxes; it doesn't actually impact the employee, much less your organization. Why does this happen? Sometimes it's because they're learning material that doesn't pertain to their job description; at other times it's because the material doesn't get used often enough for them to remember it. It's been suggested that if we learn new information but don't apply it, about 75% of it will disappear within 6 days.
eLearning, on the other hand, can ensure greater relevance in what employees learn. Rather than developing courses that are broad enough to apply to everyone, eLearning platforms let you fine-tune the courses that each employee gets assigned. This results in improved employee productivity and a healthier bottom line, even when you factor in the cost of the online training program. If you want to learn more about calculating your online training's return on investment, take a look at our Calculating Your Workplace Training's Return on Investment (ROI) article.
What could eLearning do for your organization?
Online Learning has been around for years, and it would have kept growing in popularity with or without a pandemic. Even so, this could be a great opportunity for organizations to add eLearning to their employee training strategy. With more people than ever who are now familiar with related technologies, it may be time to strike while the iron is hot.