Compliance and Safety Forms in 2020
Safety has long come with an abundance of paperwork. In particular, industries such as oil and gas, construction, and transportation are beset with safety and compliance forms to be completed in duplicate and triplicate and then stored for lengthy periods of time in case they are later needed. Over the past two decades, however, the face of this paperwork has changed drastically.
Digital forms have revolutionized the whole process and the best document management systems in 2020 come with the ability to assign forms to people which they can then edit and sign digitally online without ever needing to wield a pen. Even better, once a form has been downloaded to a device, it is accessible even if you do not have an internet connection. The benefits of this approach – especially for companies that have employees scattered between various locations – cannot be overstated. And automated alerts mean that the signing of crucial paperwork is not overlooked.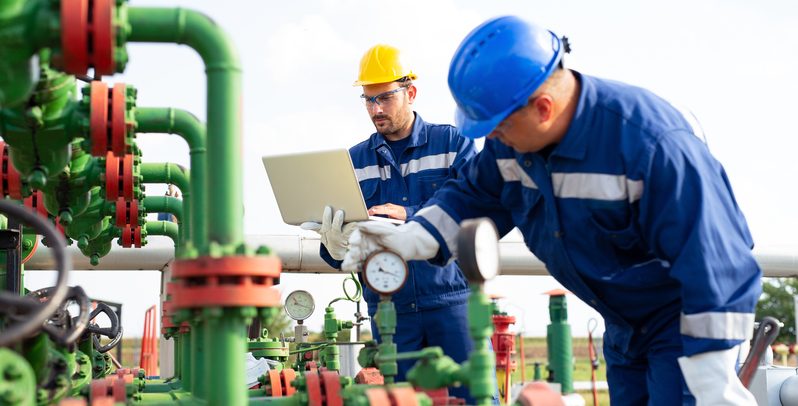 Paperless offices have been a promise on the horizon for a long time now, although the reality has taken a lot longer to bear out. When it comes to safety and compliance forms, however, that day is already here. Customizable digital forms in 2020 employ the use of drag-and-drop technology which allows you to create and build forms that suit your specific needs. Forms can include everything from dropdown lists and checkboxes to Likert scales and open text fields. Videos and images can also be included and an electronic signature feature means that they can be signed from anywhere via a mobile device, computer or tablet.
What was once a repetitive laborious task – filling forms out by hand, entering the data into the system, finding both physical and electronic space to store everything – has now been simplified and automated. When digital forms are integrated with learning and compliance software, it all works intuitively so that the hard work is taken off your shoulders. Going digital not only saves money on administration work and storage costs, it is also hugely convenient for all concerned.
Digital forms can also prove to be critical for your business when it comes to safety issues that could potentially lead to accidents and lawsuits further down the line. By using them to trigger required training, equipment inspections, and competency reviews, you ensure that your business is always on top of its responsibilities. Then, if something unavoidable were to happen, you'd have all the necessary forms completed, signed, and stored as proof that you adhered to all the required steps in the period beforehand.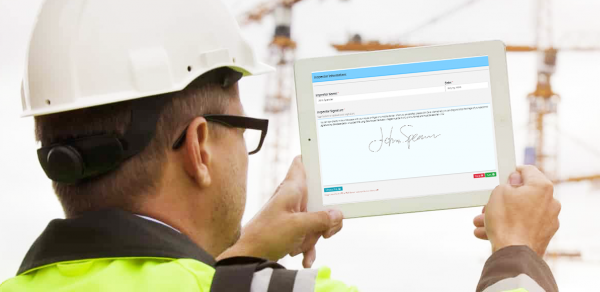 Another benefit of going digital is it speeds up the onboarding process. Taking on new recruits comes with a wealth of paperwork and forms all of its own. Digitizing tax forms means that they can be filled out entirely online – so you can send them across to your new hires in advance of their start date and have all their paperwork completed, signed, and ready to go before they even set foot in the office or work site.
Losing safety and compliance forms can be disastrous depending on what they demonstrate and why you need them. While in the past this could happen easily and frequently, with papers ending up torn or lost down the back of filing cabinets, digital forms in 2020 put an end to this risk for good. As long as you conduct regular backups of your system, it's almost impossible to lose digital forms. Even those that have been accidentally deleted can be retrieved. And everything is searchable, meaning less time spent looking for paperwork that has gone astray.
All in all, switching to digital forms for your safety and compliance paperwork is a no brainer. Not only can you easily customize your forms at the outset, altering them at a later date is a simple matter too, saving a lot of money on reprinting forms that are now out of date. Gone are the days of forking out for huge amounts of storage and painstaking data entry work – everything takes place online, from creation to completion and signature. It can help to speed up onboarding for new employees and can save you a lot of hassle and potentially costly lawsuits by triggering such processes as equipment inspections and required training as and when they are needed. And with everything easily searchable – and retrievable even when accidentally deleted – there's little risk that you'll lose that crucial document just when you need it most. The best document management systems in 2020 will provide you with solid digital form capabilities, so make sure you take advantage of free trials or demo accounts to check that the system you're considering will meet your needs.