Unique, Impactful, Highly Interactive Training
Workplace Training Network, Inc. (WTN) has been a leader in interactive human resources training for 29 years, proudly serving a variety of supervisors, employees, health-care providers, public officials, and more since 1992. WTN, in conjunction with their strategic partner, Impact Compliance Training, provides interactive, engaging, and powerful "edutainment" on a wide range of workplace topics, with a primary focus on compliance training re: harassment, and discrimination. President and Founder, Kit Goldman, is constantly looking for new ways to provide the most powerful and compelling training possible Kit has navigated WTN through the challenges of COVID-19 by moving further towards online training.

What places WTN ahead of the competition is their use of "prime time" real-life scenarios to deliver content to any audience. By using professional actors to reenact scenarios, WTN provides training that is relatable, and engaging, rather than a list of facts. Kit Goldman, and her partner, Memo Mendez, started in the entertainment industry, and brought "edutainment" back with them to human resources training. During their training work with MGM Studios early on, their approach to training was praised for its "edutainment" value by executives. Kit and her team ran with this approach.

Today, harassment training is their most profitable course, and is the core program of WTN. In the United States, there are 6 states that require harassment training, and each has their own specific requirements which are always evolving. To stay on top of any changes with respect to compliance, WTN uses relationships built with other service providers to strategize ways to continually update their training services. WTN has not only created courses to satisfy the requirements in every state but have expanded their services to cover training requirements in Canada.

Human resources training is a constantly evolving field, so Kit and her team are always looking to update their business approach. WTN makes the world a safer place by training and improving workplace skills, but moreover, helping people be aware of the impact of their conduct. When people communicate, they need to understand how they are impacting others. Training creates a unified mindset that places workplace conflicts in very real terms. By establishing ground rules for conduct and emphasizing the importance of making others feel comfortable, welcome, and included, this training can help individuals deal with conflict before it escalates. Workplace violence, harassment, and discrimination are destructive problems that can spread like a disease if unchecked. WTN training provides individuals with the tools to combat these problems and prevent legal problems for their employers.

"We harness the power of entertainment to educate, enlighten, and empower learners to do the right thing."
-Kit Goldman, Founder and President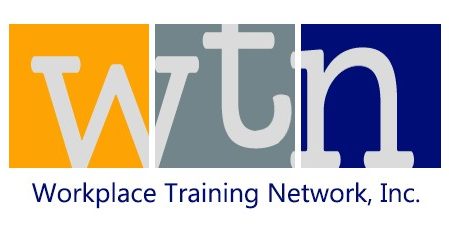 Regarding their client support, Kit boasted, "I can honestly say we have the best client service and support on the planet." WTN has built tremendous client service standards through their responsive, knowledgeable, and caring approach towards creating a personal relationship with each client. Kit explains that things can go sideways on any project, but the care taken to build relationships ensures their clients that their needs will be met. Commitment to quality and relationship building is what breeds success.

Kit had some great advice for the younger generation that is coming into the workforce by stating, "get out of your own head and tune into other people's viewpoints." She urges younger people to value differences of opinions as opportunities to learn. By sharing each other's ideas, you may uncover a new approach neither recognized was there. In addition, younger individuals should never underestimate the power of trust. When you gain the trust of a client or a colleague, your chance of success soars. Trust lies at the heart of any relationship, especially those in the workplace.
WTN has been able to successfully educate a large variety of workers across many industries due to their adaptability, relationship building, and outstanding approach to customer service. By collaborating with leading industry experts and listening to their clients, they continue to grow and evolve with the training industry. By making human resources training not only educational, but entertaining, WTN has empowered their audience with the knowledge, awareness, and commitment to do what is right.